John's Note: 49-year old Kevin VanDam of Kalamazoo, Michigan, is one of the most-consistent professional bass fishermen of our time, having won $6.38 million chasing bass. Pros like VanDam have to know how to win in any kind of weather or water conditions. He's been a pro for 26 years and has had 130, top-10 finishes and 22 wins, including winning two tournaments in 2016. He's fished in 25 Bassmaster Classics, and won four, besides being Angler-of-the-year. VanDam is known as Mr. Consistency.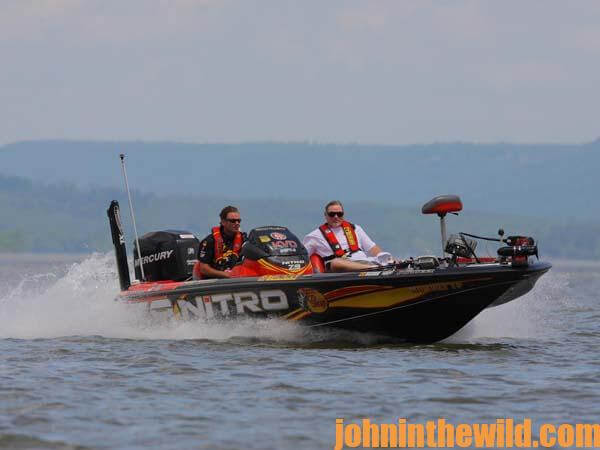 John Phillips: Kevin, you are a high-energy power-bait fisherman who has built his reputation for winning on spinner baits and crankbaits. How have you made the change to finesse bait fishing?
VanDam: I'm still a power-bait fisherman at heart, and power fishing is how I start bass fishing each day. Every tournament I go to, power-bait fishing is a technique I use to try and locate schools of bass to catch. But over the years I've learned to win tournaments that I have to have a two-pronged approach to my bass fishing. I know I definitely have to be ready to finesse fish when the conditions dictate that style of fishing will help me win. Or once I locate an area holding bass, and the bass quit biting crankbaits and spinner baits, then I have to go to finesse techniques to continue to catch bass in the same locations. Right now all the top pros are using this two-step technique, although they may not be known as much for power-bait fishing as I am.
Phillips: Kevin, how have you been able to change from running hard, chunking and winding with a long rod and a power-bait casting reel to sitting on a spot for some time and fishing light lines, small lures and spinning tackle
VanDam: One of the most-difficult aspects of bass fishing for me right now is to fish with a large dose of patience. The decisions that fishermen make on the water during the tournaments or on a day of fishing directly impacts the outcomes of those days. So, when I finally realize, "Okay, I'm not going to catch bass with spinner baits or crankbaits, I know more bass are there, and I guess I have to finesse fish to catch more bass," that's when I start finesse fishing. I've learned over the years that when I make those types of decisions, I usually do better in the tournaments than if I continue to try to make the bass bite the baits they don't want.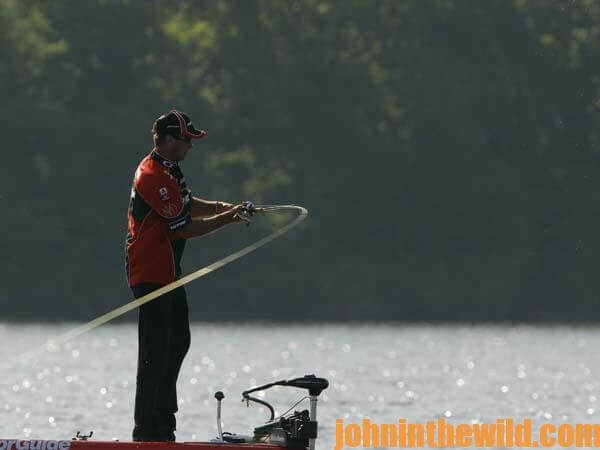 Phillips: Kevin, many people agree that one of your strongest attributes is that you're willing to change – not only when the fishing condition switch but also when new technology is introduced. How have you developed that willingness to try something new and different?
VanDam: I'm amused every year at all of the new technology that's brought in to the fishing industry by manufacturers of fishing equipment. Each year I say, "The equipment I fish with can't get any better," and then every year, I'm proven wrong. I go to ICAST (the fishing show where all the companies release their new products). I see all the fishing equipment's that's better each year. I see more technologically-advanced lures and better rods, reels and lines. Each year electronics companies make huge leaps in helping anglers chart and locate bass. I work closely with Humminbird depth finders (http://www.humminbird.com/). The company has exciting new features they will be announcing this year. All these fishing companies are doing research and development to try help more anglers get more successful. Bass tournament fishing helps to drive new research and the development of that new technology.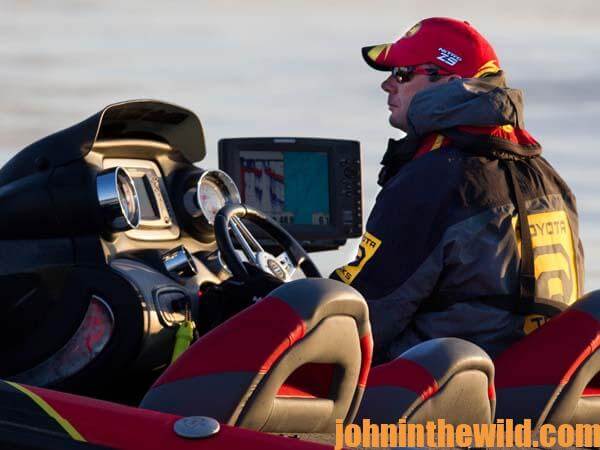 Fishing today all over the country is better than it's ever been. The invention of new equipment, the various Departments of Conversation managing bass better than ever before, and the average anglers today being better educated on how to fish, catch bass and learn better ways to take care of the fish they catch, means all the lakes we have to fish are in better shape now than in the past.
To learn more about bass fishing, get John E. Phillips' Kindle eBooks and some print books, "How to Bass Fish Like a Pro (soon to be published as an audiobook)," "How to Win a Bass Tournament," "Catch the Most and Biggest Bass in Any Lake: 18 Pro Fishermen's Best Tactics, "Hot Weather Bass Tactics" and "How to Become A Tournament Bass Fisherman" and go to www.barnesandnoble.com.
Next: Designing and Developing New Lures with Kevin VanDam