John's Note: Turkey hunting in many states is just cranking up, and seasons will last until June in some places. Bob Wozniak, one of the true masters of turkey hunting in New York State, has hunted turkeys for about 40 years there and in other states and has come up with tactics that work everywhere for bagging wily gobblers. He has bagged a gobbler or called in a gobbler someone has taken every year that New York has had a turkey season. Let's look at some of Wozniak's best tactics for taking toms this spring.
Don't Be a Copycat:
Wozniak has discovered that by changing calls he can bag more turkeys than if he uses the same type of call everyone else in an area does. "If everyone where I hunt uses a diaphragm call, I'll use a Quaker Boy pushbutton call, a box call or a slate call," Wozniak commented. "I want to use a different call than the other hunters in the woods do. I really believe that gives me an advantage."
Know Which Turkeys to Go To:
Wozniak almost can determine when he hears a turkey gobble in the mountains of New York whether he can take the tom or not. "If a tom is gobbling at the top of a ridge, I've got a good chance of bagging him, since more than likely he's not with hens," Wozniak commented. "But if he's gobbling lower down on the mountains, I've found that often the tom will be with his hens and has moved to those lower elevations to feed and breed. I think turkeys go to the tops of the mountains to call their hens to them. Then once the tom rounds up his harem, he'll move down the mountain."
If you plan to hunt in New York or any of the other states this season, try Wozniak's tactics for taking more toms to increase your odds for success.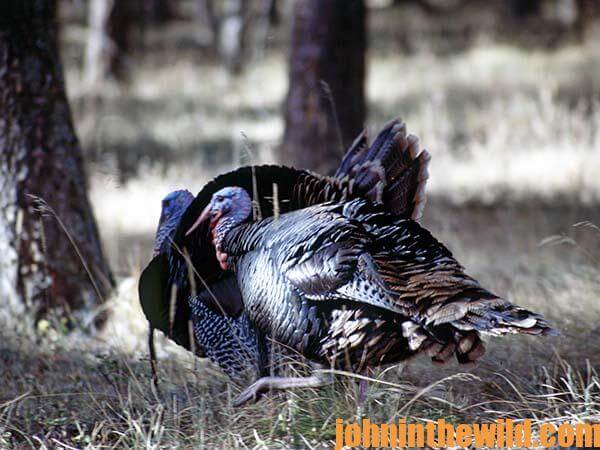 To get John E. Phillips' eBook "PhD Gobblers," click here.
About the Author
John Phillips, winner of the 2012 Homer Circle Fishing Award for outstanding fishing writer by the American Sportfishing Association (AMA) and the Professional Outdoor Media Association (POMA), the 2008 Crossbow Communicator of the year and the 2007 Legendary Communicator chosen for induction into the National Fresh Water Hall of Fame, is a freelance writer (over 6,000 magazine articles for about 100 magazines and several thousand newspaper columns published), magazine editor, photographer for print media as well as industry catalogues (over 25,000 photos published), lecturer, outdoor consultant, marketing consultant, book author and daily internet content provider with an overview of the outdoors.
EXPLORE MORE: you'll love these stories from John too