Editor's Note: Hunting season is not the time to be bass fishing, or at least that's what most sportsmen once believed. However, in the last two decades, with the volume of information that has been unearthed about bass and bass angling, many fishermen have found that hunting season and the cold months of January and February are the most-productive times of the year to bass fish.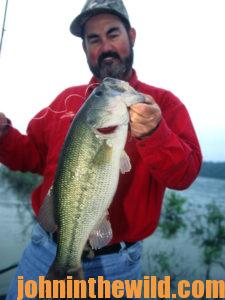 Wintertime bass fishing can be some of the best bassing of the year – if the outdoorsman knows three very-important ingredients to be successful, including – where bass are holding during the cold months, how to locate these bass with a depth finder and how to catch them. Most of the time, taking winter bass involves vertical jigging.
To begin our search for wintertime bass, we aren't looking for bass at all but instead are trying to locate schools of shad. When the water is cold, none of the fish in the lake tend to be extremely active. A fish's body metabolism slows down, and fish don't travel as much as they do during the spring and fall. Baitfish usually will school and hold on particular types of bottom structure or in certain depths of water. Even though the bass's body metabolism is slower, and you rarely will see bass chasing schools of baitfish in the winter, bass will be holding in or near where those schools are. During the winter months, the bass must be where the bait is. Therefore, where you find large concentrations of baitfish, you will more than likely discover concentrations of bass.
In the winter months, bass, as well as baitfish, usually will be holding in or near the thermocline and/or close to some type of deep water structure. In highland lakes, this structure may be a ledge, a drop-off or an outcropping of rocks located close to or on the thermocline. In lowland lakes, most often some type of bottom break like an old creek channel, a rocky point drop-off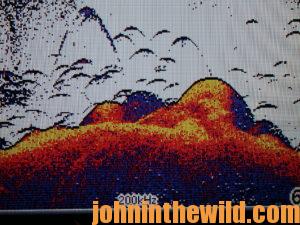 or the junction of a river and a creek channel may be the best places to search for baitfish and bass. In a midland lake that may have standing timber in deep water, you may find bass suspended in the tops of sunken timber – perhaps 20 – 40 feet down. But locating where the thermocline intersects some kind of bottom break or bottom structure that has a concentration of baitfish is the key to finding winter bass.
To learn more about bass fishing, check out John E. Phillips' book, "Winning Strategies of the Bass Pros at https://amzn.to/2XJrz3k, available in Kindle, print and Audible versions.
Tomorrow: How to Locate Wintertime Bass with a Depth Finder