Editor's Note: With turkey season opening in a month in Florida and then mid-March in some of the South, we need to remember that tough turkeys teach us difficult lessons. Let's listen to some of the best turkey hunters in the country tell us about the tough turkeys they've tried to take.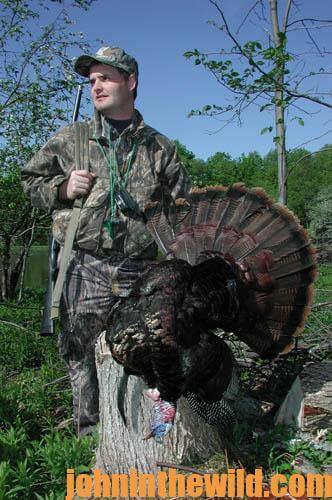 Chris Kirby:
"Old Sly lived in a wood lot in New York and just gobbled like crazy, but he wouldn't come in to me," Chris Kirby, the president of Quaker Boy Calls (www.quakerboy.com) in Orchard Park, New York, says. "I decided to get a little aggressive with him, but that made him tougher the next time I went up there. But the day I killed him, I didn't call to him at all. When I found him, he didn't have any hens with him. He stood on a safe ridge top where he could see down and around both sides and waited for the hens to come to him. I sneaked in there at 7:30 one morning before he arrived. When he crested that hill, he met Mr. Remington square in the face. Sometimes you have to do what you have to do to harvest a hard-to-take turkey – no different than deer hunting."
Terry Drury:
"When my son, Matthew, was 14, he'd never shot a turkey," Terry Drury of Drury Outdoors (www.druryoutdoors.com) videos and TV producer and longtime, avid turkey hunter, says. "So, this hunt offered my son the chance to pursue his first bird. We hunted a typical pasture bird, one that roosted along the edges of the pasture where he could watch the entire field. We had a really tough time getting close to him. He'd fly to the middle of the field, stand out there and gobble all day long, and all the hens would run to him. We hunted him several days but couldn't kill him.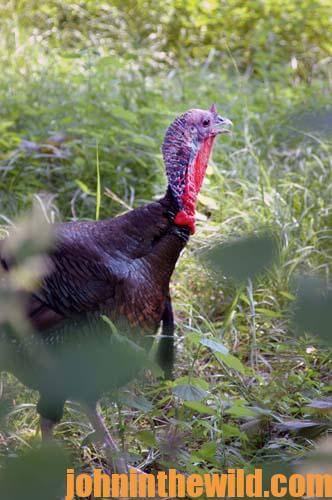 "We finally slipped in one day about 9:30 am and glassed the field. But we didn't see the tom. I called with the owl hoot and then a crow call and eventually got the bird to gobble. We called and called, but he wouldn't come to us because he had hens around him. So, we ended up letting the hens drag him up into the timber to his demise. Matt and his hunting buddy Bill Karl belly-crawled in a shallow ditch low enough that they could get within gun range of this bird. The gobbler finally came close enough that Matt could put a killing shot on him. I had tried and so had Bill to get this tom and couldn't. So, for Matthew to harvest that bird with the help of such a close family friend made this tough-to-take turkey probably one of the most-memorable hunts for me."
Brad Harris:
"Several years ago, I developed a tactic that worked on an ole bad bird," Brad Harris of Neosho, Missouri, longtime hunter and videographer, explains. "I met a gobbler that would come in, hang up at about 80 yards out from me and then gobble as he walked away. Each time the bird gobbled as he walked away, I'd give him some aggressive calls. Then he'd turn around and come back to the same spot where he'd hung up earlier. After the third time of calling that bird, I moved 50 yards toward the bird's hang-up spot. I sat down by a big tree, cupped my hand over my mouth, turned my head and threw the call back toward the place from where I'd called before. The turkey thought he could hear the same hen calling from the same spot. When he came back and began to strut and hang up, he moved within my gun range, and I took him. Often, if you'll move close to where the gobbler hangs up and throw your call back to where you've called from before, you may take that bad bird."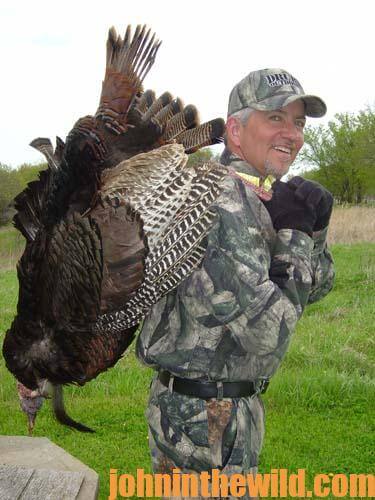 To learn more about turkey hunting, check out John E. Phillips' print, Audible and Kindle turkey books at http://johninthewild.com/books/#turkey. For a free copy of John E. Phillips' "The Turkey Gobbler Getter Manual," go to http://johninthewild.com/free-books/.
Tomorrow: Don Shipp and Mark Drury Remember Some Tough to Take Turkeys
EXPLORE MORE: you'll love these stories from John too