John's Note: 49-year old Kevin VanDam of Kalamazoo, Michigan, is one of the most-consistent professional bass fishermen of our time, having won $6.38 million chasing bass. Pros like VanDam have to know how to win in any kind of weather or water conditions. He's been a pro for 26 years and has had 130, top-10 finishes and 22 wins, including winning two tournaments in 2016. He's fished in 25 Bassmaster Classics, and won four, besides being Angler-of-the-year. VanDam is known as Mr. Consistency.
I've known Kevin VanDam and admired him since he started fishing professionally as a young adult. He's known as a power fisherman, and you can't count him out of any tournament, until he weighs his bass in on the last day. Because VanDam is one of the sport's highest-profile competitors, during practice and the tournaments, he draws large numbers of spectators, often having 60-80 spectators following him each day he's fishing. There's a lot of fishing pressure on a lake during a Bassmasters' tournament, and the bass get very spooky.
So, when VanDam wants to try and sneak up on spot where he hopes to catch big bass, he's much like a hunter trying to take a tough buck with 60-80 of his closest friends right behind him. He doesn't want to be rude to his friends, but he does want to take that big bass or big buck. We all want to know how VanDam has learned to deal with having so-many fans and trying to sneak up on bass in a tournament.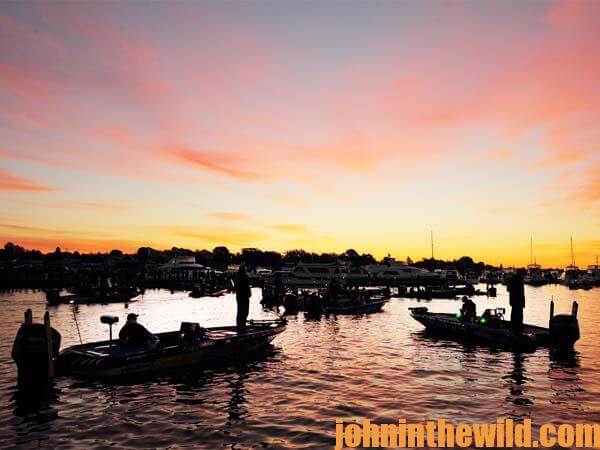 "The best solution that I've learned is to find as many places to catch bass as I can during the practice days of the tournament," VanDam says. "I use my Humminbird electronics http://www.humminbird.com/, and its Lakemaster mapping chip to find areas I feel certain hold bass. I don't pre-practice before a tournament, not because I think I'm a great bass fishermen and don't need to practice to do well in the tournament, but I've learned that lake conditions, water color, cloud cover, bait movement and the mood of the bass changes from day to day. So, the best information I can get on where bass should be, and what I should do to try to catch them is to factor in all the conditions on the lake on the day I'm going to fish – where the bass are and should be, according to the spawn, and what I've learned from other tournaments to do well that day.
John Phillips: What kind of spot were you looking for that you thought would hold bass when you were at the tournament on Toledo Bend that you recently won in the summer of 2016?
VanDam: The water was high on the lake, and the bass were just coming out of the spawn. They were moving toward their summer pattern and deeper water, so I was looking for underwater holes, ditches, points and channel swings, just outside of some of the spawning flats. I looked for 1 or 2 feet that were different from the bottom. I began to search for these types of bottom structures just off the spawning flats on my depth finder. Then I picked certain locations that matched for fishing that day and checked those places with my depth finder to see if in fact that was where the bass were holding. If I saw the bass holding on the spot that I had marked on my depth finder, then I searched for more locations that had similar bottom contours as the one where I'd found the fish earlier. I think the best information you can get on where to find bass on the day you want to fish is the information you've found that day or possibly a day or two before the day you want to fish.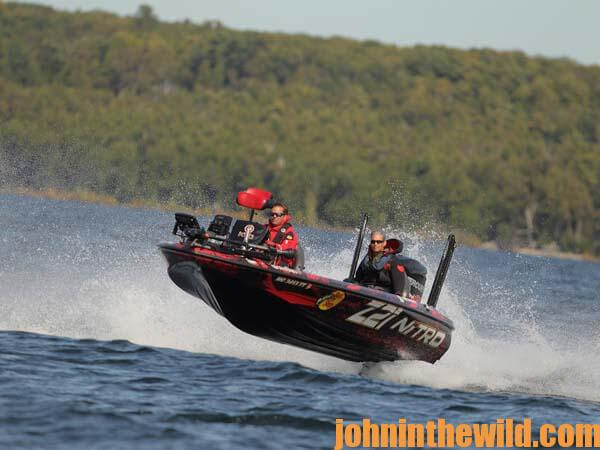 With lakes where tournaments are being held that are off-limits for 3 days before a tournament, everything you've learned in pre-practice probably has changed before the tournament begins. Many competitors will go to pre-practice just to learn the layout of the lake. However, I've found trying to learn too much in your pre-practice isn't important. If you find a large group of bass in certain areas, more than likely those bass won't be holding in the same spot later when the tournament begins. I don't like to have any pre-conceived notions about where I'm going to find bass before the tournament starts.
Phillips: Kevin, tell us a little more about the mapping system that you use in your Humminbird depth finder.
VanDam: Most depth finders have maps they get from different companies of many of the lakes where we fish, but Humminbird has its own mapping company Lakemaster (http://www.humminbird.com/Category/Technology/Lakemaster/). This company produces high-definition maps of the bass lakes across the nation, for example, Toledo Bend and Lake Guntersville.
The Lakemaster crews go to these lakes with their side-imaging sonar and create a one-foot differential contour map of the lake's bottom. That's why I like the Lakemaster HD maps, and all the structure they show. I can find many places where bass are holding. In the Toledo Bend tournament, I felt like those maps gave me a really big advantage for finding and catching bass. Another feature I like with the Lakemaster maps is that a fisherman can create his own map. So, if you're fishing a lake that you don't have a map for, you can create your own maps by using the side-imaging features on the depth finder. Technology is really changing the way we all bass fish.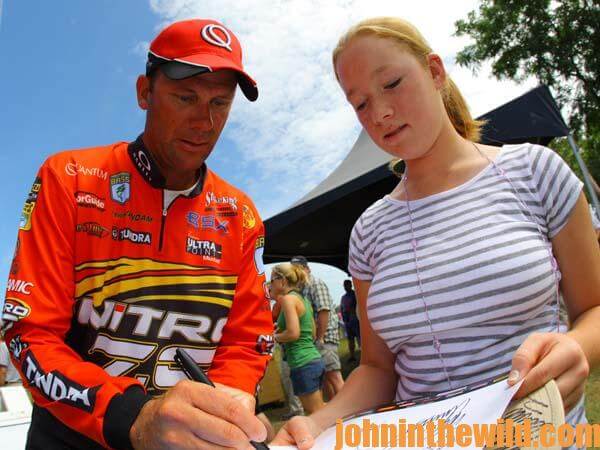 To learn more about Kevin VanDam, go to http://www.kevinvandam.com/.
To learn more about bass fishing, get John E. Phillips' Kindle eBooks and some print books, "How to Bass Fish Like a Pro (soon to be published as an audiobook)," "How to Win a Bass Tournament," "Catch the Most and Biggest Bass in Any Lake: 18 Pro Fishermen's Best Tactics, "Hot Weather Bass Tactics" and "How to Become A Tournament Bass Fisherman" and go to www.barnesandnoble.com.
Next: Bird Dogging Bass Hot Spots with Kevin VanDam