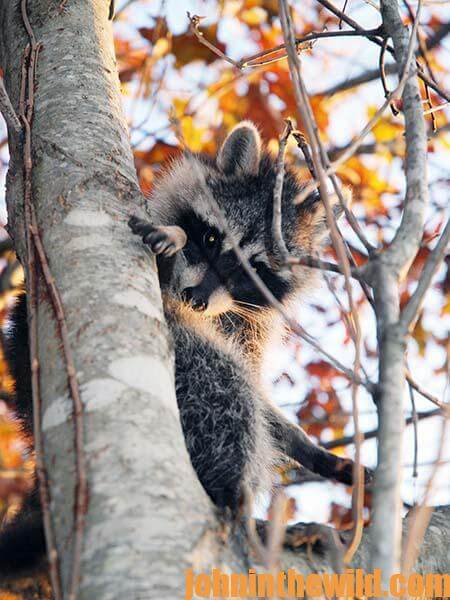 John's Note: During the still summer nights high on top of a hill, men will sit and listen to that pure sweet country music made by hounds with bawl and chop mouths. There's a huge army of coon hunters that most of the hunting world never sees. Many of them hunt all year long and practice catch-and-release.
They're tough. They cross creeks, swim rivers, crawl through briars and get hit in the face by limbs they never see. When our country was more rural and made up of many small farms, owning one or more coon hounds to protect your crops and produce an income was a necessity.In parts of the U.S., this is the same reason that farmers own, raise and hunt coon dogs today.
But today, coon hunting and raising, training and selling coon dogs also has become a productive part-time job for hunters like Dexter Whatley of Kildare Junction in Cass County, Texas. In many states, you can run coons with dogs all year long, but you only can harvest coons during coon season.
To learn more about when men and women hunted coons, raised coon dogs, swapped and sold coon hounds we talked with Whatley, who's been raising, training, showing and competing with coon dogs for 50 years.
Coon hunting and raising, training and selling coon dogs also has become a productive part-time job for hunters like Dexter Whatley.
According to Whatley, "I own part interest in about 12 coon dogs. I started off with what most people would call country coon dogs. I was primarily a pleasure hunter. I just enjoyed turning the dogs out and letting them hunt. But a good coon dog always has been an investment for a farmer. One of my grandpas had a cattle farm. The other grandpa had a peach orchard. My grandfather with the peach orchard was always a coon hunter. He couldn't care less about the pedigree of his coon dogs.
All he wanted was a coon dog he could turn loose at night, and the dog would run the coons out of his peach orchard.
When I was a little boy, some of the old men used to tell me that my granddaddy was a coon hunter when everyone else in the county was possum hunters. I believe I inherited my love of coon hunting from that granddaddy, because he took me with him many nights to chase coons out of his peach orchard.
Once I started getting my own coon hounds, I searched for good dogs and trained them to hunt coons and solve farmers' problems. Then I bought a dog named Hammer Five out of a sire that had a reputation of being a good coon hound. I got a pup out of Hammer Five named Curly, because of the way he carried his tail. When he was old enough, I bred him to some other really-good coon hounds and started raising, training and selling pups to farmers and coon hunters who just wanted to know, 'Will that dog tree a coon?'
"At that point in time many years ago, a good pup would sell for $25-$30 – big money for me then. Most of the people who bought my pups were using coon dogs to keep coons out of their agriculture and to harvest coons to sell their hides. Back then, a nice coon hide would sell for $20 or $30. Where I lived, if a coon hunter bought one of my pups, within a year, that hunter would start taking that dog coon hunting.
Back then, a good coon hunter would take 100 coons in a season.
When he bought a pup for $25 or $30, then within 2 years, he possibly could make $2,500 plus keep the coons out of his agriculture. He consistently could make that $2,500 per year for the next 5 to 8 years. So, if the dog lived to be 8-years old, during the life span of that dog, he would produce $15,000 for the hunter and save the hunter an equal amount of produce that would've been destroyed by the coons, making a good coon hound a good investment for a farmer or a rancher. However, today, the average coon hide only sells for $10. Not very many coon hunters are hunting coons for their hides anymore.
"I have one young man who helps me train dogs and is a trapper as well as hunts coons for their hides. He'll earn $3,500 – $4,000 from the coons he harvests each year that are treed by his coon dog. He'll make another $10,000 to $12,000 for the fur he takes as a trapper. But for the most part, most of the coon hunters I know now competition hunt, pleasure hunt, breed dogs and raise pups. They try to help pups reach their full potential to become Grand Nite Champions."
To learn more about all outdoor subjects, get John E. Phillips' Kindle eBooks and print books on fishing for bass, crappie, catfish and all saltwater offshore and inshore fish and hunting for dangerous game, deer, elk and turkeys, visit his book page and check out the names of his eBooks and print books.
Share this page with a friend!
About the Author
John Phillips, winner of the 2012 Homer Circle Fishing Award for outstanding fishing writer by the American Sportfishing Association (ASA) and the Professional Outdoor Media Association (POMA), the 2008 Crossbow Communicator of the year and the 2007 Legendary Communicator chosen for induction into the National Fresh Water Hall of Fame, is a freelance writer (over 6,000 magazine articles for about 100 magazines and several thousand newspaper columns published), magazine editor, photographer for print media as well as industry catalogues (over 25,000 photos published), lecturer, outdoor consultant, marketing consultant, book author and daily internet content provider with an overview of the outdoors.
Next: You Buy the Man, Not the Dog, When You're Shopping for a Coon Hound
EXPLORE MORE: you'll love these stories from John too