John's Note: Gifford "Sonny" Sipes of Moody, Alabama, has been crappie fishing for over 50 years. Sipes fishes the Crappie Masters (www.crappiemasters.net) tournament circuit, has won the National Crappie Fishing Championship in 2004, was Angler of the Year in 2008 and won the Alabama Crappie Fishing Championship in 2013. He primarily guides on Logan Martin Lake, Neely Henry Lake and the Alabama River in central Alabama, but as a tournament crappie fisherman, he travels all over the nation finding and catching crappie.
During the summer months, if you have a lake house, a house on the river or just a certain lake or river you like to fish, you know that the biggest problem is finding the fish you want to catch.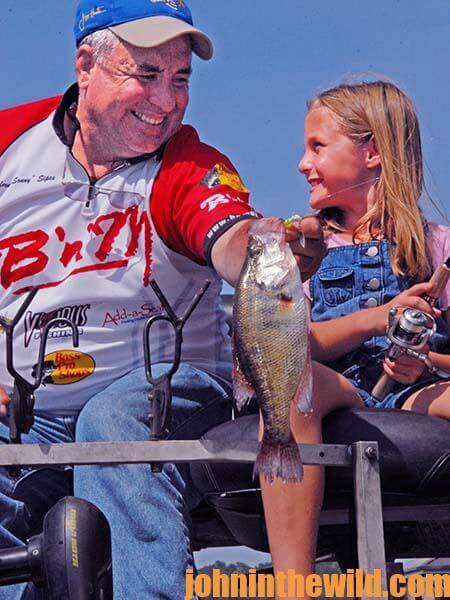 However, there is an easy solution, especially for crappie fishermen. Crappie can be patterned just like deer can be patterned. They always are found in certain places at specific times of the year. After the spawn, the crappie move to the closest drop-off from the spawning area. Then, generally they move to some type of structure in slightly-deeper water. Next, they often will move to mouths of creeks and/or to the creek or river channel and hold there during hot weather. In the fall, when the weather starts to cool down, crappie usually follow that same migration pattern into shallow water. As the weather gets colder, they move back to their deep-water haunts. So, the most-consistent place to catch crappie during hot summer months and cold winter months is in deep water, where the crappie often school during the summer and winter. From the crappie's migration patterns, we know there are certain areas of a lake or river where the crappie school-up every year during those times. So, if you can identify four or five places in deep water where crappie consistently hold year after year, you'll always catch crappie.
The best and quickest way to find these crappie hideouts is with a sidescanning depth finder. Gifford "Sonny" Sipes uses a Humminbird 997 (http://store.humminbird.com/products). With this depth finder, Sipes can see the entire water column from the bottom to the surface for 150 feet to each side as well as the bottom right under his boat. With a conventional depth finder, you only can see 20- to 40-percent of a cone angle right under the boat. If Sipes spots structure or suspended crappie on his depth finder, he can mark that structure or group of fish as a waypoint with GPS coordinates to get there. However, at prices of $1,000 to $2,000 or more, the sidescanning depth finder creates a financial problem for many crappie fishermen. You also need experience to understand what this bottom sounder is showing you, some knowledge of GPS (global positioning systems) and how to use them and all these electronics connected to your boat. However, there is an easier, less-expensive way to find crappie hot spots.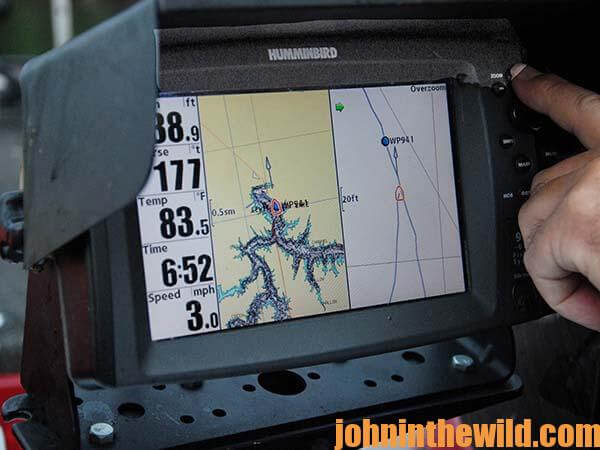 "I guide lake owners and/or crappie fishermen to four or five of these deep-water crappie hot spots," says Sipes. "I allow my fishermen to bring hand-held GPS receivers like the Bushnell BackTrack HuntTrack GPS (http://www.bushnell.com/all-products/gps/hunttrack) to mark the spots where we find crappie in deep water. Then I can show them how to catch the crappie at that site. On an average day of scouting and teaching anglers how to fish these spots, I expect to catch 30 to 100 crappie. Once my clients have four or five places marked on the lakes or rivers they fish, then during the hot summer or cold winter months, they can take their family and friends out and catch crappie there."
To learn more about this unique system of finding and catching crappie, contact Sipes at 205-919-0982, 205-640-5299, or jinson3303@yahoo.com.
To learn more about crappie and how to fish for them from the masters of the sport, click here for "Crappie: How to Catch Them Spring and Summer." Also, you can learn more about crappie fishing from the Reelfoot Lake pros by purchasing the Kindle eBook, "Reelfoot Lake: How to Fish for Crappie, Bass, Bluegills and Catfish & Hunt for Ducks" by John E. Phillips. "Click here to get these books."
About the Author
John Phillips, winner of the 2012 Homer Circle Fishing Award for outstanding fishing writer by the American Sportfishing Association (AMA) and the Professional Outdoor Media Association (POMA), the 2008 Crossbow Communicator of the year and the 2007 Legendary Communicator chosen for induction into the National Fresh Water Hall of Fame, is a freelance writer (over 6,000 magazine articles for about 100 magazines and several thousand newspaper columns published), magazine editor, photographer for print media as well as industry catalogues (over 25,000 photos published), lecturer, outdoor consultant, marketing consultant, book author and daily internet content provider with an overview of the outdoors. Click here for more information and a list of all the books available from John E. Phillips.