John's Note: One of the nation's longtime, leading turkey callers and hunters and star of turkey-making hunting videos, Chris Parrish of Centralia, Missouri, has won four World Turkey Calling Championships and five Grand National Turkey Calling Championships and the 2002 World Turkey Calling Championship with Knight and Hale Game Calls (http://www.knightandhale.com/).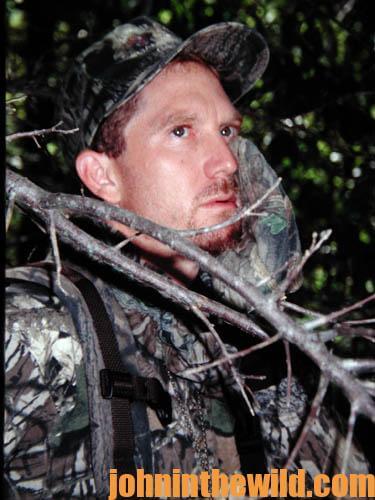 Turkey hunting starts before the season. Turkey taking starts when the season begins. Before the season and without a gun or turkey calls, go into the woods, and locate the turkeys. Find as many gobbling turkeys as you can. Mark their locations either on a map or by using a GPS receiver. Because of the vastness of many of the West's open areas, often you can use a pickup truck or a 4-wheeler to cover a lot of ground quickly, glass areas efficiently and set-up game plans to hunt turkeys.
Determine the Gobbler's Destination:
You need to know the location of the . . .
* travel trails the turkey uses;
* places he struts;
* locations where he feeds; and
* areas where he meets his hens, as well as the times when he frequents each of these locations.
Hunt Hens to Find Gobblers:
Learn where the hens . . .
* go when they fly off the roost;
* travel;
* feed;
* try and pick up a gobbler; and
* nest, because gobblers will remain near the hens.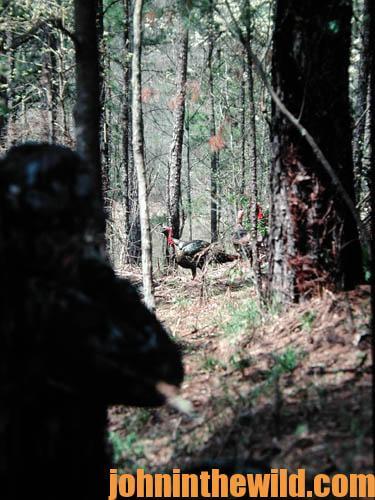 To locate turkeys in the West, find watering holes, and check for tracks. If you lose contact with a gobbler, but you know the location of the hens, you can go there and expect the gobbler to appear. This is turkey hunting.
Use the "Knight & Hale Turkey Guide:"
The "Knight & Hale Turkey Guide" (www.knightandhale.com/field-notes/gobbler-guide) tells you all the phases that a turkey goes through in each section of the country where you plan to hunt. So, regardless of where you hunt and when you hunt, you'll know how the turkeys will behave in that region before you get to it. Then you'll understand which calls will work most effectively in an area on the day you plan to hunt.
Don't Talk First:
Turkey hunters as a rule talk when they need to listen. When I go into an area to call a turkey, I'll listen to the turkeys' conversations, both the hens and the gobblers, and determine their level of excitement. I want to mimic the hens' calls. You can tell the mood of the gobbler by how aggressively he calls. If the turkey gobbles repeatedly, then more than likely you can call aggressively to him.  But if that turkey gobbles, and several minutes pass before he gobbles again, then soft calling and very little of it probably will work best for you.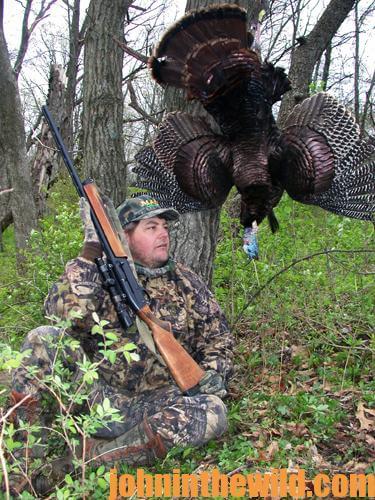 To learn more about turkey hunting, check out John E. Phillips' print, Audible, Kindle and Nook turkey books at http://johninthewild.com/books/#turkey and at www.barnesandnoble.com. You also can download a free Kindle app that enables you to read the book on your iPad, computer or SmartPhone.
You can learn more about calling turkeys by going to johninthewild.com/audio-files/ for audio tapes to purchase audio turkey tapes of Lovett Williams, Rob Keck and Chris Kirby, available for download to your SmartPhone, tablet or computer.
For a free copy of John E. Phillips' "The Turkey Gobbler Getter Manual," go to http://johninthewild.com/free-books/ to download.
Next: Chris Parrish on Using Turkey Calls and Decoys and Relying on Your Woodsmanship Skills