Editor's Note: Depending on where you live in the U.S., the crappie spawn may be occurring or finished now. After the spawn, most crappie fishermen usually shift their attention to other species or seek the comfort of their air-conditioned homes. If they do venture out later to take papermouths, they may fish only after dark when the air and water temperatures are lower, and the slabs can be attracted to light.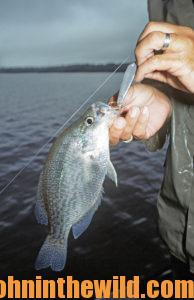 My friend, Charlie Ingram of Eufaula, Alabama, is primarily a spoon fisherman when bass are deep during summer. He considers the 3/4-ounce Hopkins jigging spoon https://hopkinslures.com one of the most-deadly lures available for catching bass in deep water. "But when I let my jigging spoon down into the cover on these river and creek channels," Ingram says, "For every bass I caught in years past, I took five to 10 crappie – big ones, too. I realized any crappie that could inhale a 3/4-ounce jigging spoon usually had to be larger than 1/2-pound in size." When bass fishing was slow in the summer, Ingram would catch only six to 10 bass and a mere one to two bass on a bad day. On any given day, however, he would catch 30 to 50 crappie.
A transformation came over Charlie Ingram, the bass angler, as he experimented with his jigging spoon during the late spring and summer. "I found I had more fun catching crappie than I did bass," Ingram says. "My family and friends enjoyed eating the crappie I caught. Using this system of jigging, I could release all the bass I took every day and still go home with a mess of crappie for the skillet."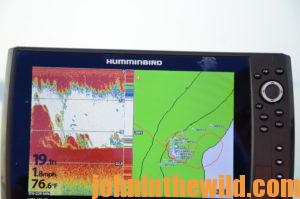 To catch more crappie and not lose the bass that attack the spoon, Ingram has modified the hooks on his jigging spoons. Ingram says the hooks on the jigging spoon are so sharp they'll tear the mouths of crappie, also known as papermouths, when you're working them through cover. He adds, "I've learned a sharp hook gets hung in the cover much easier than a dull one, so I take a file and lightly pass it over the tips of each one of the treble hooks. By dulling the hooks, I can fish the jigging spoon through the thickest cover and not lose a spoon all day long." You don't have to set the hook hard on a crappie or a bass when utilizing this technique. If you touch a limb, jiggle the spoon. The bait's weight will make it come free easily if the hooks are somewhat dull.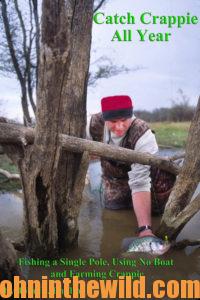 To learn more about crappie fishing, check out John E. Phillips' book, "Catch Crappie All Year: Fishing a Single Pole, Using No Boat and Farming Crappie" in Print and Kindle versions at http://amzn.to/1DBpnNh and Click here for the Audible link.
Tomorrow: What Tactics to Use When Fishing Jigging Spoons for Crappie