Editor's Note: Many deer hunters are accurate shots. Other hunters are superb woodsmen who identify the deer's feeding, bedding and traveling areas. But being able to locate deer and harvest them are only two-thirds of the requirements for taking deer. To get a shot, the deer must come within bow or gun range and present the shot. Of course stand position is important. However, often mature bucks will walk through an area without well-established trails to hunt over, or there may be two or three trails coming into a region with no way to determine which trail is the best one to set-up on to bag a deer. These kinds of situations occur frequently when hunting places with high deer populations.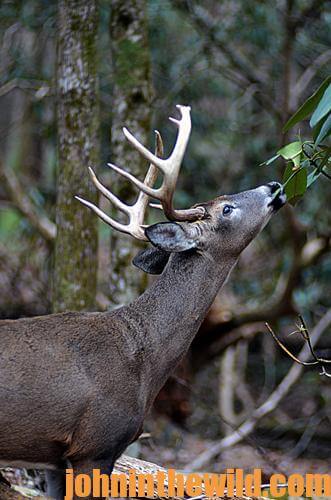 One of the craziest methods to consistently take big deer with odor was one I learned from Pru Mclelland of Boligee, Alabama. "We don't hunt deer on our property until after the first or the second week of deer season," Mclelland explained when I hunted with him some years ago. "All the land surrounding our land is heavily hunted at the beginning of deer season – and really throughout deer season. By not hunting that first weekend of deer season when generally the most hunting pressure happens, we allow our neighbors to stink up their woods with an abundance of human odor. Just about every place where they've spotted a big buck, taken a nice buck before or think they can take a big buck, those hunters are hunting them."
As a general rule, older-age-class bucks have survived longer due to their having learned to flee from human odor. So, when hunting pressure moves onto the lands where those bucks live, those bucks will seek refuge in places where they don't smell human odor. That's why they come onto Mclelland's property. Usually the times when most deer hunters hunt are during the first two weeks of deer season, Christmas holidays and the last week of the season, so usually those times are when the most human odor is present on hunting lands.
Mclelland informs us that, "We never hunt the last week of deer season either to keep human odor from being on our property. Instead we turn on our feeders. Then when the mature bucks that have dodged hunting pressure all year long come onto our property, they not only find sanctuary, but they have an abundance of food too. They have no reason to leave our land due to what we're providing for them. We continue to feed until green-up. We're stocking our land with mature bucks and concentrating them there with sanctuary and food." Mclelland has learned that if his property has less human odor on it year-round, then more than likely older-age-class bucks will find his land and set-up residence there.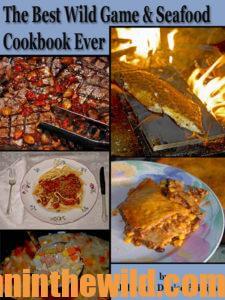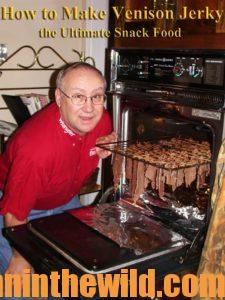 Once you take your deer, check out John E. and Denise Phillips' book, "The Best Wild Game and Seafood Cookbook Ever" that features 350+ tried and true recipes, and is available in Kindle and print versions at https://www.amazon.com/Best-Wild-Game-Seafood-Cookbook-ebook/dp/B00AN7GDW4. Also look at their  cookbook, "Deer & Fixings" https://www.amazon.com/Deer-Fixings-Cook-Delicious-Venison-ebook/dp/B007L97HCW that's also available in Kindle and print versions and contains 100+ recipes for preparing venison plus features more than 100  recipes for side dishes to accompany the venison. To receive your free book on "How to Make Venison Jerky," go to https://www.emailmeform.com/builder/form/Ece3UZVcOo52cKPJcL.
Tomorrow: Scout the People and Their Odor to Know Where to Locate Mature Buck Deer
EXPLORE MORE: you'll love these stories from John too