Editor's Note: With the Bassmaster Classic taking place on Lake Guntersville in northeast Alabama March 6-8, 2020, many anglers are dreaming of chasing bass to make dollars. I've interviewed my longtime friend of 40+ years Rick Clunn about how to fish bass tournaments.
Clunn of Ava, Missouri (https://www.facebook.com/ricksageriver/), has won every major bass tournament in the nation in more than four decades of competitive bass fishing. He's won four Bassmaster Classics besides numerous national and regional tournaments. Many have called Rick Clunn a fishing machine, however, those of us who know Rick realize that knowledge powers the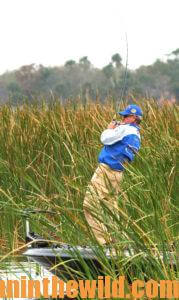 Rick Clunn fishing machine. He's the consummate student of bass fishing – reading, studying and researching to determine not only the best way to catch any bass but also the most-productive way to take big bass. Clunn believes three techniques will catch more big bass consistently in tournaments than any-other tactic you can use. "Basically three strategies produce wins in national bass-fishing tournaments," Clunn says.  "They are crankbaiting, spinnerbaiting and flipping and pitching." Clunn also emphasizes that a successful tournament bass fisherman must prepare himself mentally before the tournament.
I consider fishing my greatest teacher. Fishing is my vehicle to learn about myself and the universe. I use two-different mindsets to prepare to fish any tournament – logical thinking, which takes place before I compete, and intuitive thinking that I use while I'm competing. By using these two mindsets, I can continue to believe that I can and will win a tournament throughout every day I compete. My intuitive thinking is based on the logical thinking I've done before I come to the lake with what I've learned in practice as its backup. If I prepare properly, then I have every reason to believe I can fish my best, which is all any competitor in any sport can strive to accomplish. Winning or losing a tournament is not my ultimate goal. Instead I want to perform a flawless day of fishing and to compete at the highest level I'm capable of in bass fishing.
Preparing for a Tournament Logically:
I begin to mentally prepare for a tournament long before the first day of the contest. To start my mental preparation, I'll retrieve the maps I've saved of each lake that I've ever fished, which may include five to 20 maps of one lake. On each map, I will have marked the time of year, the fishing conditions, the lake conditions, the weather conditions, the places I've found bass holding and the lures I've used to catch bass. I'll buy a new map of the lake and develop a new tentative game plan based on the time of year I'll be fishing and study my maps from other tourn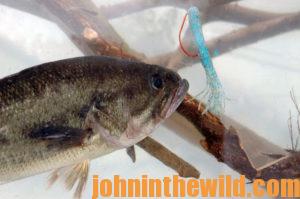 aments when I've fished that lake to locate where the bass will be on their seasonal-migration pattern. I'll go to the Internet and try to learn more about the water by finding out the size and the number of bass the lake currently is producing for tournament fishermen. Each year a lake will change. One year a lake may yield large numbers of little bass, and then a year or so later, that same lake may produce very few bass but big ones.
Today, tournament anglers catch bigger bass than they have in the past. When I first started fishing, most lakes I fished had a 15-bass limit. If you caught a limit of bass each day of the tournament, you might win. But today's tournaments have a five-bass limit, and each of those five bass has to be really big to win the competition. I have to use big-bass tactics to win a tournament, instead of methods that allow me to catch large numbers of bass. One temptation many anglers yield to is trying to determine the lake's tournament potential. Fishermen will talk to a local guide or local fishermen to determine what lures to use and what types of structure to fish. However, often they'll find this mistake fatal because each day the water, the fishing and the weather conditions change.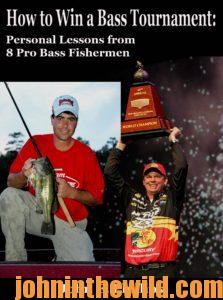 To learn more about catching bass, check out John E. Phillips' book, "How to Win a Bass Tournament: Personal Lessons from 8 Pro Bass Fishermen" at http://amzn.to/Wkbyxk, and available in Kindle and print versions.
Tomorrow: Practicing the Correct Way to Catch Bass and Thinking Intuitively with Rick Clunn