Editor's Note: Most fishermen, especially those in the Deep South, will name May as the month for catching big bream, and particularly the time around the full moon in May. But, to catch bluegills that weigh almost 5 pounds, certain conditions have to come together to produce a new world-record bluegill. Just like you can't take a trophy whitetail, if a trophy whitetail doesn't live on the property you hunt, the same is true for catching monster-sized bream. This week let's look at what ingredients must come together to produce a big bream, which for most of us would be a 1-1/2 to 2-pounder.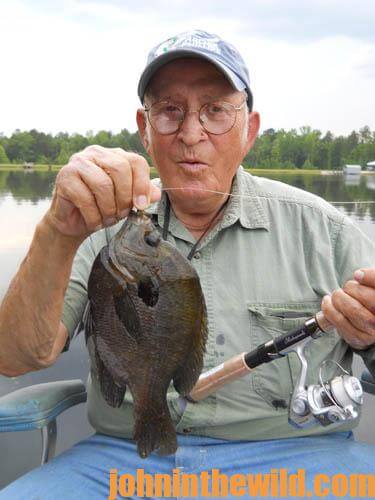 To catch big bream, you have to find them. Several tactics can help you identify a bluegill bed when you're scouting. The best and easiest way to locate bream is to get someone familiar with a small lake or a pond to tell you where the bream usually bed. Generally bream return to the same bedding grounds each year. Once you learn the location of these beds, you may be fixed for life. But, don't be surprised if anglers aren't free with this information. Most sportsmen won't share a honey hole, and I can't blame them. You also can ride the river or lake and notice where the bream anglers are fishing. Generally fishermen won't be where there aren't fish. The next time you're on the lake, check that spot where you've previously seen people fishing to see if anyone is fishing there. If not – give it a try.
Birddogging Bream:
Don't forget that the birddog method works too. Many old timers swear they can smell bream beds. Big schools of bedding bream will give-off a strong, fishy smell, somewhat like overripe watermelons. A good angler can locate a bed like a quality birddog finds his quail. The hunt-and-peck method often will find bream beds that other tactics will not. Small spinners like Zero Mepps (www.mepps.com), Panther Martins (www.panthermartin.com) and Beetle Spins (www.johnsonfishing.com) are deadly on bream. Cast to the bank, and work those lures close to the bottom. You may pinpoint deep bream beds that other anglers often miss.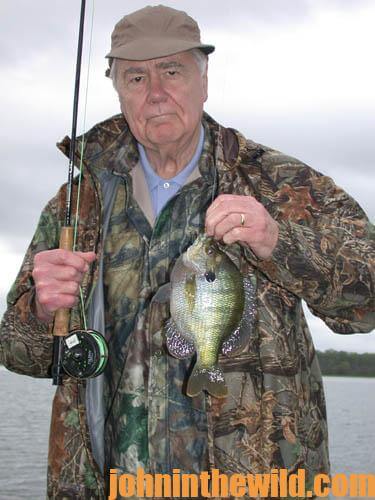 More Hunting and Pecking for Bream:
While I was in school at the University of West Alabama in Livingston, Ala., I hunted and fished at least 4 days a week at my family's nearby hunting club before and after school and work. By hunting and pecking, I found a tremendous-sized bluegill bed, 25-yards from the bank that extended to the middle of a slough, off the main river channel on our property. The fish were in 10 feet of water, and I was  convinced that this was a virgin bed. For many years, I successfully fished this honey hole. When other boats came into the slough, I put down my ultralight rod and cane pole and began to cast for bass. Bream are supposed to be on the bank. So, no one ever suspected what I was doing in the middle of that slough.
Another good example of successful hunt-and-peck breaming was at St. Vincent's Island near Apalachicola, Florida. Guides from various places in Apalachicola had been taking anglers over to the island for years, fishing the same beds for big bluegills and shellcrackers. But, when my brother, Archie went down, he began casting his white Beetle Spin with a red dot on its stomach into the middle of the lake. Soon, he started hauling in buster-sized bluegills. He discovered a bed in the middle of the lake that had been missed by the guides and anglers for years. Personally, I'm convinced that the hunt-and-peck technique may be the best tactic for locating new, better, bigger bream beds.
Here's a delicious recipe.
Spicy Fried Bream
Bream fillets
1 cup milk
2 eggs
onion ring mix
salt and pepper to taste
Cajun seasoning
Dip fillets in milk and egg mixture. Add salt, pepper and the amount of desired cajun seasoning to the onion ring mix. Then dust the fillets with the dry mixture before frying and draining on paper toweling.
Filleting a bluegill: https://www.facebook.com/murray.ragan/videos/2166724223418205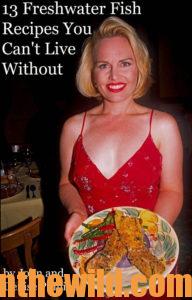 To learn recipes for cooking bream and other freshwater fish, check out John E. Phillips'  Kindle cookbook, "13 Freshwater Fish Recipes You Can't Live Without" at http://amzn.to/18OiC9v. For information on any type of fishing, visit http://johninthewild.com/books.
Tomorrow: Why to Bang a Bed, Bottom Mop and Jig for Bream
EXPLORE MORE: you'll love these stories from John too