Editor's Note: Oftentimes during inclement weather, you may be the only hunter competing for your buck. Bad-weather bucks can be bagged by hunters who search for them, and knowing where a buck is in bad weather can be the key to taking him. Deer hunting in bad weather may be a miserable sport, but it can pay big-buck dividends.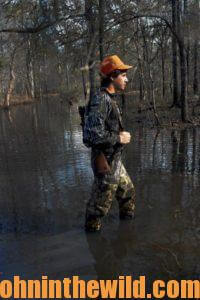 Often deer will feed and move 24-hours before a cold front comes into an area. My friend J. Wayne Fears and I had hunted one day when a front was scheduled to arrive. I believed our chances of taking home venison were extremely good, since deer generally are more active before a front. We both saw plenty of deer, and late in the afternoon I heard Fear's .243 report. Since Fears was an excellent shot, I was somewhat surprised to find him without a deer on the road back to camp. I asked, "Where's your deer?" "John, I hit him but I was shooting at 150 yards. I didn't see him fall," Fears told me. As darkness settled, we agreed a search would be useless. We returned to camp and decided to begin our quest in the morning.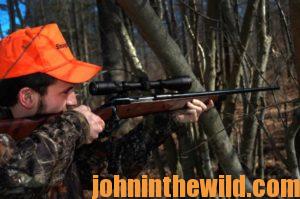 The weather was well below zero that night, so we had no worries about the meat ruining. The next morning just as the sun danced its first fling on the ice, we began our search. The last place Fears had seen the deer was at the edge of a field – 50-yards from a creek. After checking the woods between the field and the creek, we scouted the frozen creek. "There's your deer," I told Fears. An ear visible, just above the ice. Fears recovered his trophy after breaking through the frozen water.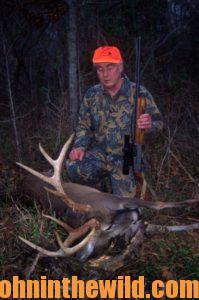 After a heavy storm or front, the hunter who knows the location of deer's feeding regions will see large numbers of deer eating out in the open – a practice that's contrary to the whitetail's usual habits. If the deer have been holed-up for a long time, the deer will head for food as soon as the front moves. Hunt ahead of a front and after a front to see more deer than at any other time.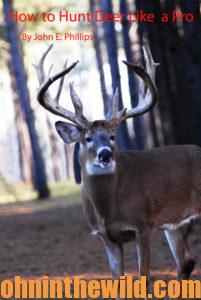 To learn more about hunting deer, check out John E. Phillips' book, "How to Hunt Deer Like a Pro," available in Kindle, Print and Audible versions, at (http://amzn.to/YpoQHA). You may have to copy and paste this link into your browser. (When you click on this book, notice on the left where Amazon says you can read 10% of the book for free, and you can hear 10% for free).
Tomorrow: Hunting Deer Beds for White-tailed Deer