The best crappie fishing – at least in my region of the South – is at anytime.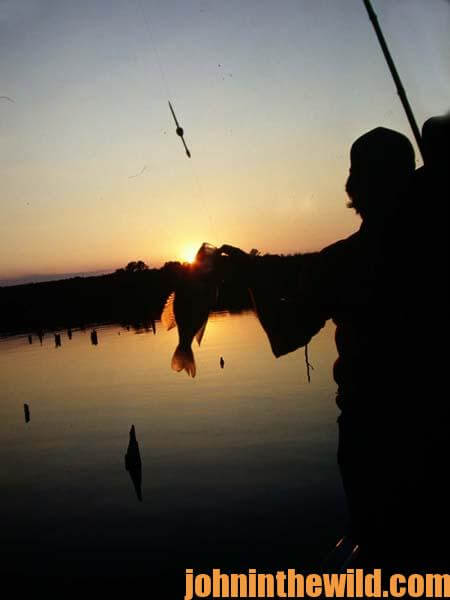 But mid-May to mid-September when the weather is hot after the spawn, and the crappie are in the deep creek channels, drop-offs and ledges is the best night fishing. In hot weather, my personal experience has been that I catch more papermouths between 12:00 midnight and 3:00 am. Perhaps a few hours are needed for the lights to draw enough bait fish to attract enough crappie to make fishing exciting, or maybe this is the time of night when the crappie are the most active in hot weather. But generally speaking, I feel that my chances are best for catching crappie at night when I put my lights in the water just after dark. Then usually the crappie start biting between 12:00 midnight and 3:00 am. Almost without exception, papermouths seem to develop lockjaw in the summer when day begins to break.
Understanding Why You Should Fish for Crappie at Night:
I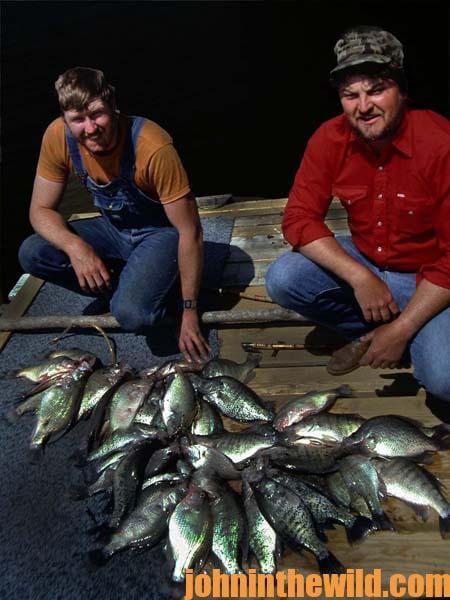 n the hot summertime when temperatures often reach 90 – 100 degrees in the daytime, crappie fishing in the hot sun can be unbearable. But in the evening when all your work is done, and the cool moonbeams replace the biting rays of the sun, fishing is cooler, quieter, easier and much more fun. Anglers who live close to rivers, lakes and reservoirs can spend several hours out on the water at night crappie fishing, still get a night's sleep and be ready to work the next day. However, I'm sure the main reason I like to crappie fish at night in the summer is because I can catch crappie, and plenty of them, after dark.
To learn much more about crappie fishing, get John E. Phillips' Kindle eBooks and some print books, "Crappie: How to Catch Them Fall & Winter," "Crappie: How to Catch Them Spring and Summer," "Catch Cold Water Crappie Now" and "Catch Crappie All Year: Fishing a Single Pole, Using No Boat and Farming Crappie" by clicking here. To receive for free the "Crappie Catchers' Cookbook," by John and Denise Phillips that offers free recipes, click here.