Editor's Note: Ronnie "Cuz" Strickland is Mossy Oak's vice president of television and video. From the early days of working with Primos Game Calls and Mossy Oak camo up until today, Cuz has probably called up as many, if not more, turkeys for other people as anyone and guided more first-time hunters to their birds.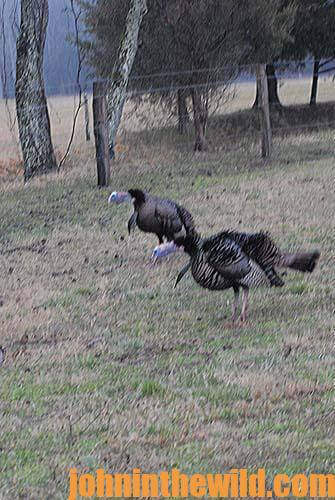 Once you've pinpointed an area where all signs indicate a turkey's there, and you've gone out and listened for a turkey to gobble before daylight to confirm that a gobbler is there where you plan to hunt, next find a listening spot. Turkey hunting is more audible than visual. By that I mean, you should be able to hear a turkey much more than you can see a turkey. Nothing is more exciting for a new hunter than to hear that turkey gobble. Regardless of how sleepy he/she may be, when the new turkey hunter hears that bird gobble, they usually will become fully awake and enthusiastic about the hunt.
One of the greatest turkey writers of all time in my opinion is Tom Kelly from Spanish Fort, Alabama. Kelly says, "You've got to turn your whole body into one big ear. There is listening, and then there is turkey hunting listening." You may not have a turkey blasting out a gobble 100 yards from you, but you may hear hens clucking or soft yelping on the roost, or a turkey drumming or walking through the woods. Turkey listening is when you're listening for specific sounds that wild turkeys make – including not only the gobble but also all the other sounds that both hens and gobblers make. Turkey listening is when you're stopped dead still, and you turn toward any sound that you hear that may be a turkey. Your entire body is focused on your ears, and what you can hear.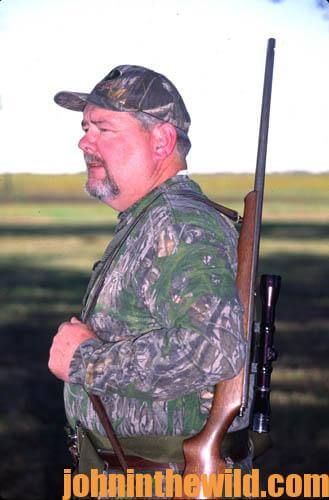 One misconception that newcomers often have about turkey hunting is that the first thing in the morning you need to do is to owl hoot to make a turkey gobble. You can buy commercial owl hooters that sound just like a barred owl. You can blow them with a nine-note call that sounds like, who – cooks – who cooks – who – cooks – for – you – all, but I don't adhere to that philosophy. I think not doing anything to try to make a turkey gobble is better. Instead, wait, and listen for the turkey to gobble on his own. But after the red birds start to sing, and I hear a crow call, if I still don't hear a gobble, I'll give a short owl call that sounds like, hooaaah. If you give a nine-note owl call, the turkey may gobble while you're giving the owl call, and you won't hear him. Once you hear a turkey gobble or hens clucking from the tree, then you know the direction you need to go to start hunting and calling that turkey.
I realize many newcomers like to run to a turkey, but when you're running, you're making a lot of noise. So, you want to move as quietly as you possibly can. If I have a new turkey hunter with me, I want to be in front of him/her. Then I can set the pace of how fast and how quietly we travel to get close to that turkey.
To learn more about turkey hunting, check out John E. Phillips' print, Audible, Kindle and Nook turkey books at http://johninthewild.com/books/#turkey and at www.barnesandnoble.com. You also can download a free Kindle app that enables you to read the book on your iPad, computer or SmartPhone. You can learn more about calling turkeys by going to johninthewild.com/audio-files/ for audio turkey tapes to purchase of Lovett Williams, Rob Keck and Chris Kirby, available for download to your SmartPhone, tablet or computer. For a free copy of John E. Phillips' "The Turkey Gobbler Getter Manual," go to http://johninthewild.com/free-books/ to download.
Tomorrow: Stay Away from the Turkeys in the Early Season
EXPLORE MORE: you'll love these stories from John too