Editor's Note: Pat Reeve and his wife, Nicole, are the hosts of "Driven" TV on the Outdoor Channel (https://www.drivenhunter.com/) and hunt and film all over the world. Pat and Nicole's love of turkeys goes all the way back to their childhoods. And after college, Pat caught wild turkeys, boxed them up, drove them to their new locations, released them and now hunts them. Pat Reeve explains, "The first paycheck I ever received in college was from the National Wild Turkey Federation (NWTF), that's been so instrumental in the wild turkey's recovery and growth across the U.S." Since beginning the reintroduction of 29 turkeys in Minnesota in 1973, wild turkeys today inhabit the southern half of the state with a population of 70,000.
We are really blessed in Minnesota. Our turkeys aren't nearly as call-shy as the turkeys in Alabama, Missouri and some of the other southern and midwestern states, because our turkeys don't receive a lot of hunting pressure here in Minnesota. Our turkeys really gobble loud. Another thing I like about hunting Minnesota gobblers is a longbeard that's 3 years old may weigh 22-25 pounds.
In Minnesota, we have a strange turkey season set-up and different weather conditions to hunt under than turkey hunters in other states. Our Minnesota season starts in mid-April and runs through the end of May. So, we can hunt turkeys in May when many southern states' seasons are closed. You do have to apply for a tag. Each week of Minnesota's turkey season is a separate season, with seasons A-F each having different turkey-hunting dates. Visit
https://www.dnr.state.mn.us/hunting/turkey/.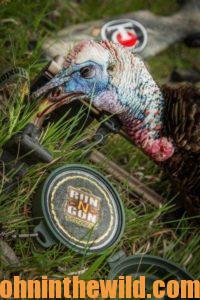 In the early part of the season, hunting is usually completely different than the hunting in the late part of the season. For instance, in April, we still could have cold weather and possibly snow. The weather really affects the turkey hunting. So, people who pick the early season to turkey hunt are gambling that they will have nice weather. Minnesota can get a late winter storm that moves in, and it can pretty-much shut down turkey hunting season for that first or second week of April. The turkeys will return to their winter mode where they could care less about gobbling and breeding.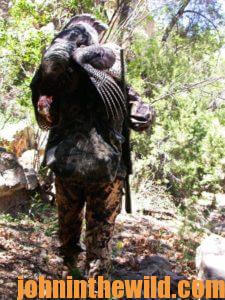 But if Minnesota has good weather the first of turkey season, the gobblers still may be in bachelor groups. When you start calling, you may see 5-20 gobblers running straight to you, trying to be the first turkey to find the first receptive hen. Although having all those turkey gobblers coming to your calling at one time sounds great, don't forget that each of those gobblers has a pair of eyes looking for danger. So, you may spook the whole flock, if you make a mistake. Often, the first or second week of the season is when you're likely to see the bachelor groups. By the third or fourth week of the season, the gobblers usually have separated. Each gobbler is trying to claim his own territory and his own harem of hens.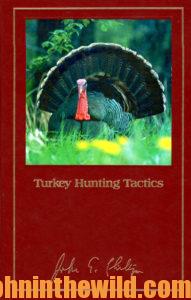 To learn more about turkey hunting, check out John E. Phillips's book, "Turkey Hunting Tactics," at https://www.amazon.com/gp/product/B007PK9B2G/ref=dbs_a_def_rwt_hsch_vapi_taft_p2_i9
that's available in Kindle, print and Audible versions. You may have to cut and paste this link into your browser. (When you click on this book, notice on the left where Amazon says you can read 10% of this book for free and hear 10% for free).
Tomorrow: Pat Reeve Hunts Minnesota's May Gobblers