Editor's Note: My longtime friend, Preston Pittman of Pickens, Mississippi, one of the nation's top competitive turkey callers, has won five turkey-calling championships. Not only is Pittman a contest winner, Preston Pittman actually becomes the turkey when hunting. On a "David Letterman Show" some years ago, Pittman strutted and gobbled and preened himself just like a wild turkey would. According to Pittman, if you're hoping to take turkeys in the spring, you must observe turkey body language with your binoculars and use that knowledge to become the turkey.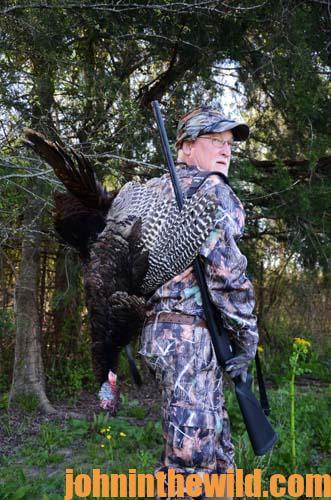 Question: What other turkey tactics are you using, Preston?
Pittman: Most turkey hunters use a crow call to make a turkey gobble. That makes sense if you're hunting on the edge of a road, a field, a power line or a pipeline right-of-way or any-other open area where crows sitting in a tree can see a deer or turkey moving. I've noticed that often crows will call aggressively when they spot a deer or turkey walking through an opening. So, as a turkey caller, I'm trying to paint a picture in a gobbler's mind that the hen he hears yelping to him is actually a hen that's moving through the woods. The two animals that often give alarm cries when they see a turkey or a deer moving through the woods are crows and squirrels. When I'm calling to a turkey with my turkey call in an open area, I'll often use a crow call right after I give turkey yelps to make the gobbler I'm talking to think that a crow has seen the hen that's been calling to him. I often use the crow call and the squirrel bark when I'm attempting to call a smart, old gobbler in that may have been called to by several other hunters. That smart, old tom has heard lots of hens – and numbers of turkey hunters. He's listening for more than just a realistic cluck or yelp.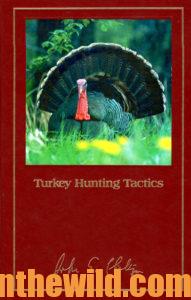 To learn more about turkey hunting, check out John E. Phillips's book, "Turkey Hunting Tactics," available in Kindle and print at http://amzn.to/WkbUE9 and from Audible at https://www.audible.com/pd/B01COORUU2/?source_code=AUDFPWS0223189MWT-BK-ACX0-054884.
Tomorrow: Hunt and Take a Hand-Me-Down Turkey with Preston Pittman