Editor's Note: Probably thousands of YouTube videos have been made with hosts who have bought video cameras, editing software and remote mics. These videographers are telling everyone they have TV shows, when in actuality they have YouTube channels that they call TV shows. Numbers of really-good television shows are on several channels and cable networks where the hosts and the people they have working with them have spent thousands of hours and plenty of money to produce    quality shows in a professional manner. But how do you become a television host and producer, produce a TV show that's good enough to attract national sponsors and stay on major television networks for more than a year or two? One of the TV personalities who's found the path, put in the time, gone to college and learned all she can about hosting, producing, filming and marketing is Melissa Bachman (https://melissabachman.com/) of South Dakota. Bachman's TV show, "Winchester Deadly Passion," (https://www.thesportsmanchannel.com/show/winchester-deadly-passion/81951) has been running continuously for 52 weeks every year for 10 years on the Sportsman Channel, airing four times a week. Anyone interested in having a television show on a national network and gaining  sponsors who can help pay for expenses, needs to learn from Melissa and understand the route she's taken to get to where many outdoors folks hope to be.
When I'm giving seminars, I'm often asked, "Who sponsors your TV shows?" Winchester Rifles and Winchester Ammunition are my title sponsors. I'm also sponsored by Fleet Farm Stores (https://www.fleetfarm.com/category/sports-outdoors/_/N-817546303), Realtree Camo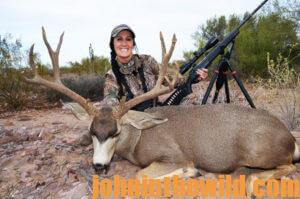 (https://www.realtree.com/), DSG Outerwear (https://dsgouterwear.com/), which is made primarily for women, Mathews Bows (https://www.mathewsinc.com/), Rage Broadheads
(https://www.feradyne.com/rage-broadheads/), Easton Arrows (https://eastonarchery.com/), Wildlife Research Center (https://wildlife.com/) and several others.
I had to work really hard because I had no one selling my show for me, and I had no financial backers. So, I just started working for and with the companies whose products I'd used for free. After awhile when they saw that I really could help their companies, then they wanted to sponsor my show. In the beginning, they helped me a little bit, and I continued to build strong, personal relationships with many of the people who worked with each company. I learned that a company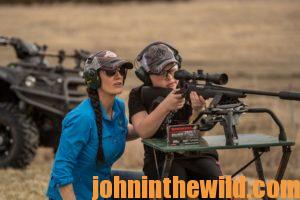 didn't just need to be impressed with the TV show I produced, but also wanted to know the host and the producer to make a decision if these people would be good representatives for their company. I tried to always deliver more than I promised each company. I worked for a number of companies for nothing for a very long time to build those relationships that eventually led to sponsorships. I discovered that the real secret to acquiring sponsors was to work for a sponsor for free until you could prove your work. Then they'd want to hire you primarily to keep a competitor from hiring you.
In those same seminars, I'm generally asked, "What's in the future for you?" I explain that I love what I do, and that I want to do my TV show for the rest of my life. I believe that an outdoor television show needs to entertain, educate and be about other people as much, if not more than, only being about me. I hope to grow the outdoor video business too and help young people get into the industry that I love so much. To accomplish this goal, I have a segment on my show called "Memory Chase." Young videographers submit their outdoor hunting footage, and I choose what I believe to be some of the best footage that these young people have shot. I pick 10 youngsters a year, and they have their outdoor-hunti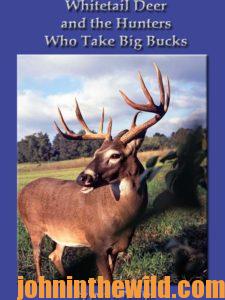 ng videos shown on TV and win a $1,500 prize package – my way to get young people involved in hunting and in recording hunts. Who knows what these young people will grow up to be, but hopefully again, I'm growing our industry one youngster at a time.
To learn more about hunting deer, check out John E. Phillips' book, available in Kindle, print  and Audible versions, "Whitetail Deer and the Hunters Who Take Big Bucks," (http://amzn.to/2bYwYOK).
Tomorrow: Nationally Known Hunter Melissa Bachman Explains Her Life and Why She Hunts