John's Note: Often deer hunters don't consider rattling in the early season for deer. But some nationally-known hunters use a combination of rattling and grunting to bring deer to them in the early season.
Preston Pittman, the founder of Pittman Game Calls (www.pittmangamecalls.com) in West Point, Mississippi, is the five-time, Natural Voice World Turkey calling champion and one of the best deer callers in the nation. Pittman believes that during the pre-rut, some does already are in estrus, while other does are not yet ready to breed. "Even though some does come into estrus during the pre-rut, I haven't found that all the bucks are as aggressive as they will be later during the rut," Pittman observes. "I believe often aggressive rattling won't produce as many bucks as more subtle rattling will during the pre-rut. I prefer to use softer, shorter, more-passive grunts in the pre-rut. I also will add some doe grunting at the beginning of my sequence of calling and rattling. Doe grunting is usually somewhat higher-pitched and not as guttural as buck grunting.
"I rattle too when I grunt. I want to use the sound of antlers tinkling or barely touching together to call in deer because I believe more deer during the pre-rut are sparring rather than fighting intensely. Young bucks as well as older bucks will respond to this sound better than they will to the more-aggressive sounds of rattling and grunting, since light calling isn't as threatening as very-aggressive calling is. I want the deer I'm trying to call in to think two young bucks are sparring, and a doe is standing close by watching. I'll continue to call deer for as much as 2 hours using this technique. Then 15 minutes before I'm ready to come down from the tree, I'll grunt more aggressively and rattle the bag harder to try and get more distance with the calls and to sound like the fight has become more serious. I'll also blow in-between grunts to mimic the sounds of exhausted deer pushing against each other.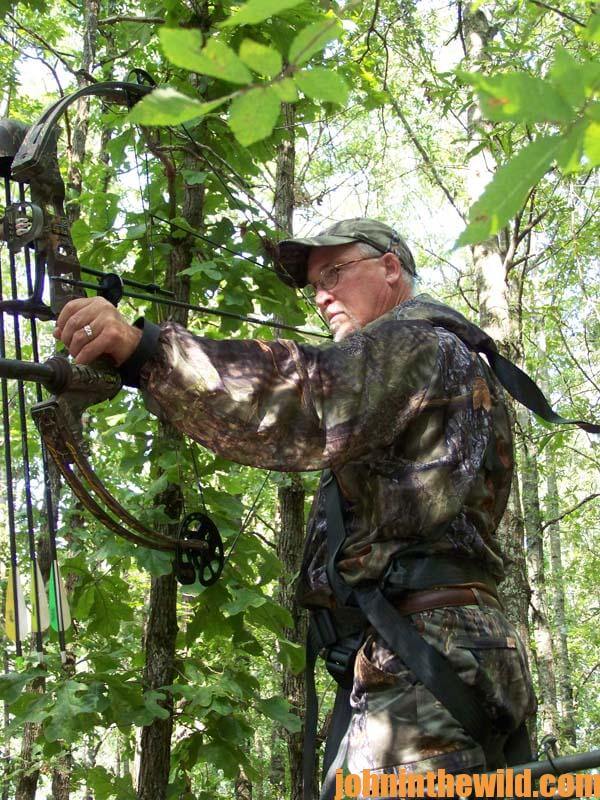 "However, I've had more success rattling deer by hunting downwind of a bedding area, calling for 20 to 25 minutes and then changing locations than I have sitting in a stand and calling for 2 hours. I attempt to pull bucks out of several bedding regions from about 9:00 am to 3:00 pm. I'll may make eight to 10 stops near thick cover in the middle of the day using this tactic, which I've found to be the most deadly method of rattling during the pre-rut. If a buck comes from his bedding area to the antlers, he will move in quickly. You'll either get or not get a shot within that 20 minutes."
To get John E. Phillips' eBooks and print books on hunting deer, including his newest deer-hunting book, "Whitetail Deer and the Hunters Who Take Big Bucks," available at http://amzn.to/2bYwYOK/, click on these books to learn more, "How to Hunt and Take Big Buck Deer on Small Properties," "How to Hunt Deer Up Close: With Bows, Rifles, Muzzleloaders and Crossbows," "PhD Whitetails: How to Hunt and Take the Smartest Deer on Any Property," "How to Take Monster Bucks," "How to Hunt Deer Like a Pro," and "Bowhunting Deer: Mossy Oak Pros Know Bucks and Bows," or to prepare venison, "Deer & Fixings." Or, go to www.amazon.com/kindle-ebooks, type in the name of the book, and download it to your Kindle, and/or download a Kindle app for your iPad, SmartPhone or computer. You also can find John's books on Nook at www.barnesandnoble.com.
For free information on making jerky from your deer to provide a protein-rich snack, you can download a free book from http://johninthewild.com/free-books.
Next: Rut Calling with Rod Haydel and Post-Rut Calling with Gary Roberson