Editor's Note: Many of the nation's leading bowhunters have developed strategies for successful deer hunting and have vast experience in scouting as well as bowhunting.
M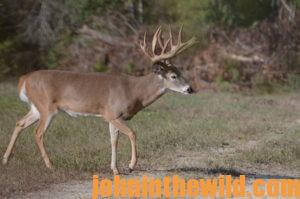 ost hunters like to brag about the deer they take at 30 – 40 yards. But in the East, a sportsman who understands how to hunt should rarely, if ever, have to make a shot that long. Of course, there's a big difference in hunting deer and shooting deer. A successful hunter, in my opinion, knows how to find deer, determine the direction and the time that the deer will come into an area and has the woodsmanship to know where to put his tree stand to be able to take a bowshot at a deer at less than 20 yards.
Usually the closer a bowhunter can get the deer to his tree stand before he takes the shot, the more likely he is to bag the animal. In other words, a hunter who arrows a deer at 15 yards generally will down a deer more quickly and efficiently than the hunter who h
as to make a 30-yard shot. Many deer hunters feel that one of the most-critical ingredients to successfully bagging a deer with a bow is to hunt and set-up your stand to get the easy shots, rather than having to take difficult shots.
The hunter who bags most of his deer at less than 20 yards is far more successful, in my opinion, than the hunter who takes 75 percent of his deer at more than 20 yards. The sport is bowhunting, not bow shooting. I think the sportsman's ability to get close enough to the deer to take a shot at 20 yards or less is far more critical than his ability to arrow deer at greater distances. A combination of strategies must be utilized for an archer to become a consistent bowhunter, including learning how to find deer and where to put a stand up quietly – close enough to where a deer will pass by at less than 20 yards.
T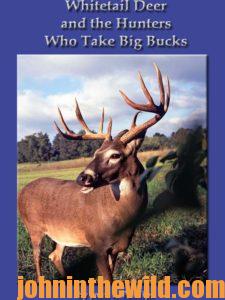 o learn more about hunting deer, check out John E. Phillips' book, available in Kindle and print versions, and soon to be available in Audible December 1, 2019, "Whitetail Deer and the Hunters Who Take Big Bucks," (http://amzn.to/2bYwYOK).