John's Note: Forty-nine-year old Brian Barton of Muscle Shoals, Alabama, has been catfishing for 35 years and guiding anglers for 3-1/2-years on the Tennessee River, one of the premier catfishing waterways in the nation. It's very fertile, it has mussel beds, it has an abundance of shad, and it has hydroelectric power plants all along the river. Every spring and summer catfishermen from around the nation come to the Tennessee River to catch blue, channel and flathead catfish, expecting to catch 100 pounds of cats per day. I've asked Barton to tell us five different ways he catches cats on the Tennessee River that you can use where you catfish. This week we've also included videos of Phil King of Corinth, Mississippi – one of the world's fastest catfish cleaners.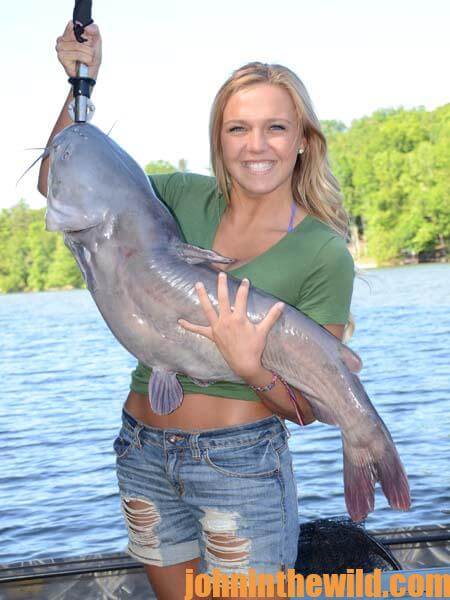 When current isn't being pulled through the dam, I'll fish the wall of the dam. Also when I locate a school of catfish, I'll use this tactic on ledges downriver. I love to fish with live bait. I like to use my cast net to catch 3- to 4-inch shad minnows. I like to use this technique, because I can catch catfish and smallmouths at the same time, in the same place.
When the current isn't coming through the lake, I like to get on those main river ledges and fish the slip cork tactic. Using this technique, I use a 7-1/2-foot, medium-action B'n'M spinning rod, 14- to 17-pound-test Vicious monofilament line and a 1/4-ounce split shot about 12-inches above the circle hook. Then up the line, I have a piece of string that I can move up and down the line. When my bait gets to the depth of water that I want to fish, the string will stop my float.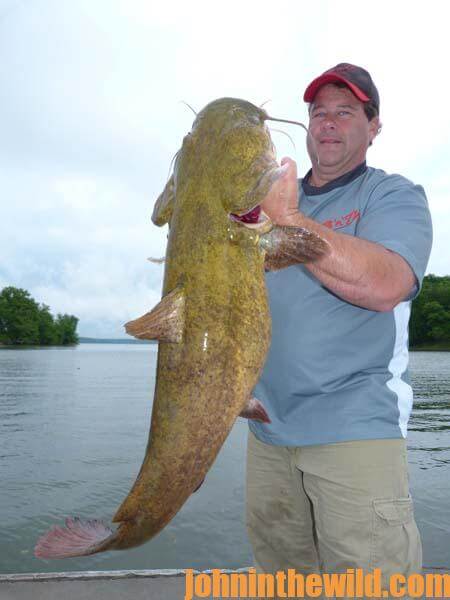 Once again, I use a black magic marker. At 5-foot increments up from my hook, I mark the line with a black mark. Those black magic marker marks on my line usually will remain visible all day long. This way, I can slide the knot or the bead on my line to the water depth I want my bait to be holding. I can cast the bait out, and the line will slide through my float. When the bobber stopper hits the end of the bobber, the bobber will suspend my bait at the depth I want to fish.
Most of the ledges I fish will be in about 15- to 25-foot-deep water. The places I fish using this technique usually will be stumps or rock piles on the old river channel. If I'm fishing stumps or rock piles, and the top of the structure is 15-feet deep, I'll set my bobber stopper at 13- to 14-feet deep, so my bait is suspended about a foot off the bottom. I move upcurrent of the spot I want to fish, drop my anchor and then cast to the spot that I've charted on my depth finder. If you have a GPS receiver, you can drive over the structure and throw a buoy out to the left-hand or the right-hand side of the structure to mark the spot you want to fish. But you don't want to throw your buoy too close to the underwater structure. If you catch a really-big catfish, you don't want the catfish to wrap your line around the buoy line. Main river structures, shell mounds or stumps will hold catfish and they'll hold largemouths and smallmouths. Also by fishing with live shad minnows, you can catch other fish in the same place.
Bonus Videos with Phil King:
To contact Brian Barton you can reach him at
brianbartonoutdoors@aol.com
; you can go to his website at
www.brianbartonoutdoors.com
. Or, you can visit him on
Facebook
. On his Facebook page, you can look at more photos of the type and number of fish he's been catching.
For John E. Phillips' Kindle eBook "Catfish Like a Pro," click here. You also can download free recipes at johninthewild.com/free-books – "The Catfish Catcher's Cookbook."
Next: Fishing Humps, Rock Piles and Shells for Catfish with Brian Barton