John's Note: Eddie Salter began hunting at the age of 8 near his home in Evergreen, Alabama. After learning turkey-hunting techniques from his father and grandfather, Eddie called in and harvested his first gobbler at the age of 10. In 1981, Salter began participating in competitive turkey calling and amassed an impressive list of state, regional and national titles. Salter, who was named one of the top-10 sportsmen in the U.S. in 1986 and 1989, is recognized as one of the country's leading authorities on turkey hunting and has appeared on TV numerous times as well as in hunting videos and television commercials and been featured in outdoor magazine articles and radio interviews.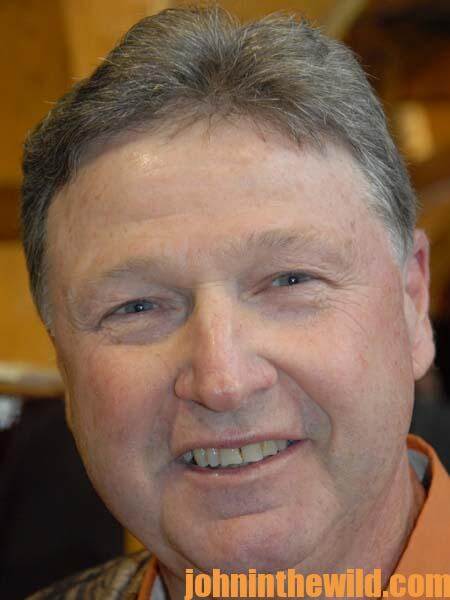 Question: What's the number-one thing you need to be successful when hunting turkeys – your equipment, your gun or your ability to call?
Salter: Actually, none of the above. The number-one thing you need to be a successful turkey hunter is having turkeys to hunt. You can have all the equipment in the world, the best gun and the best calls on the market, but if you don't have turkeys, you don't have anything.
Question: How do you locate turkeys?
Salter: I use owl calls and crow calls, but I use crow calls the most.
Question: What kind of shot do you like?
Salter: I like to use the shot that's shooting the best in the gun I'm using on that particular day. For instance, my .20 gauge shoots No. 6s great, but my .12 gauge shoots No. 4s the best. You've got to look at the pattern your gun produces with several different shot sizes and various brands of shells to know which brand and which shot shoots the best in your gun.
Question: What single call do you use the most?
Salter: The call I use the most is the hen yelp because I hear hen turkeys yelping in the woods more than any other call they make. I'm convinced I can be very successful taking turkeys with just the hen yelp.
Question: Do you really think wearing camouflage is important when you're hunting turkeys?
Salter: I certainly do. For instance, if you walk in your house and an ashtray is knocked off the shelf, you know it because the ashtray is out of place and inappropriate. When you come into the gobbler's environment, you stick out like that knocked-off ashtray if you don't wear camouflage. The turkey will see you. I believe in the importance of camouflage, and I use camouflage to help me blend into my surroundings.
Question: What do you do on days that turkeys just don't gobble?
Salter: If I've hunted that area prior to this hunt, and I'm confident that a turkey is there, then I go to where I think the turkey is and call for 15-20 minutes. If I don't hear a bird gobble, I'll move into another region where I know turkeys are.
To get John's newest book, "The Turkey Gobbler Getter Manual," for free, click here.
To learn more about turkey hunting from the masters, get these Kindle eBooks and print books by John E. Phillips, including: "The Turkey Hunter's Bible (available as an eBook or in paperback)," "PhD Gobblers: How to Hunt the Smartest Turkeys in the World," "Turkey Hunting Tactics," "How to Hunt Turkeys with World Champion Preston Pittman," "The 10 Sins of Turkey Hunting with Preston Pittman" and "Outdoor Life's Complete Turkey Hunting." Click here to get these books.
Next: More of Eddie Salter's Most Frequently Asked Questions about Turkey Hunting