John's Note: Walter Parrott, of Farmington, Missouri, has won five World Turkey Championships with his Knight and Hale calls (http://www.knightandhale.com/) and so many state, national and regional championships that he can't count them. He's also starred in many outdoor videos. Here's his best secrets for getting his tom.
Study Your Surroundings:
When you go into new turkey woods you've never hunted before, and you hear a bird gobble, before you take off on a dead run to get to him, take a minute to study the terrain. A western hunter often can keep a mountain between himself and a gobbler or use a dry creek bed to hide his movements as he closes in on a turkey. Try and plot the course you need to take to get as close as you can to the turkey without his seeing you before you start calling. Then, listen to the turkeys in the area. Can you hear another gobbler? How are the hens talking?  When you start calling to the gobbler, you want to talk to him the way the hens talk to him.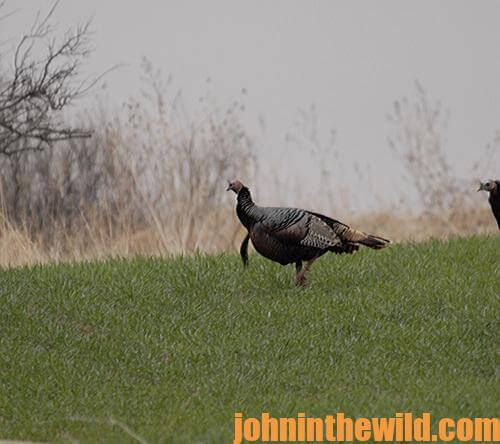 Hold Your Ground:
Don't leave your calling spot just because the bird has left you. If a turkey I've called to walks away from me, and I've heard other turkeys in the region, I'll hold my ground and stay in my calling spot for at least an hour after the gobbler's left. More than likely, the other turkeys have heard the gobbler leave me, and they'll come in to steal what they think is the gobbler's girlfriend.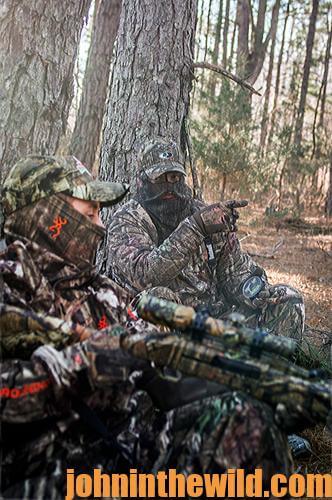 Turkeys remind me of elk. The herd bull may have most of the cows, but satellite bulls will skirt the edges of the herd, looking for cows that stray from the herd or haven't reached the herd yet.  A dominant gobbler acts just like a herd bull elk, and he may have most of the hens with him but not all. So, anytime one of those satellite gobblers hears a hen calling, the satellite gobbler knows he has a chance for a date if he hurries to the hen, after the dominant gobbler has left.
Hunt the Interloper Tom:
When a gobbler comes to a certain point and then walks away, move to the spot where the gobbler has hung-up, and begin to call from there, once you make sure the gobbler can't see you.  Often when a gobbler hears a hen calling from the spot he's left, he'll assume the slow-walking hen just hasn't reached him before he's moved. He may return to the spot he's left to try and meet the late hen.  Even if the gobbler you've been calling doesn't come in, an interloper gobbler may run in to mate with the hen.
To learn more about turkey hunting, check out John E. Phillips' print, Audible, Kindle and Nook turkey books at http://johninthewild.com/books/#turkey and at www.barnesandnoble.com. You also can download a free Kindle app that enables you to read the book on your iPad, computer or SmartPhone.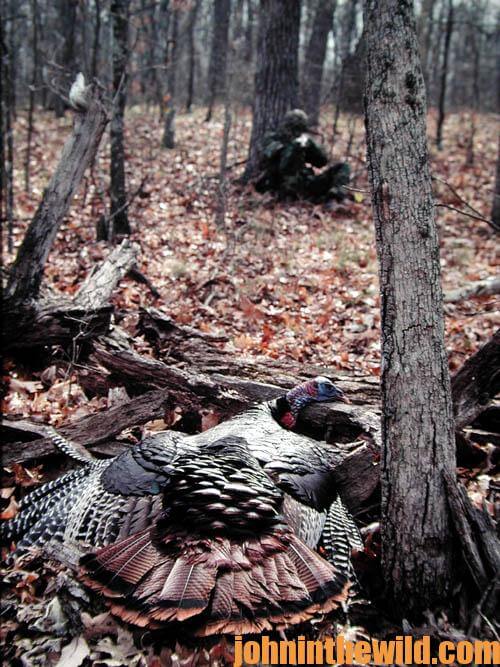 You can learn more about calling turkeys by going to johninthewild.com/audio-files/ for audio tapes to purchase audio turkey tapes of Lovett Williams, Rob Keck and Chris Kirby, available for download to your SmartPhone, tablet or computer.
For a free copy of John E. Phillips' "The Turkey Gobbler Getter Manual," go to http://johninthewild.com/free-books/ to download.
Next: Watch and Listen to Turkeys to Take a Bad Turkey with Walter Parrott