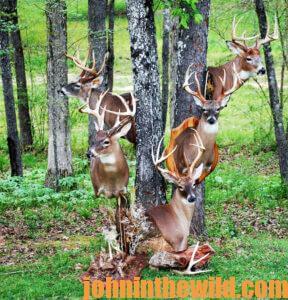 Jim and Scott Davis
To consistently find and take mature bucks that no one else has found to hunt, Jim and John Scott, twin brothers from Birmingham, Alabama, have several ways they scout before ever putting their boots on the ground. When they identify a small piece of property that no other hunter probably hunts, they go to Google Earth (https://www.google.com/earth/) and get an aerial photo of the property. They want to identify a pinch point, a thicket or some type of terrain breaks like gulleys, ditches, creeks and funnels. The Scotts also use the maps provided by www.mytopo.com, that show boundary lines of properties in areas where they want to hunt and the names of the property owners. Many hunters like Using onX maps (https://www.onxmaps.com/) and the Drury Outdoors DeerCast app (https://deercast.com/) have become the gold standard for learning up-to-date weather conditions, deer-movement patterns, a deer's primary feeding times, barometric pressure, moon phase and other algorithms to help you predict the most-productive stand sites to hunt from each day, and when your chances should be best for seeing a buck.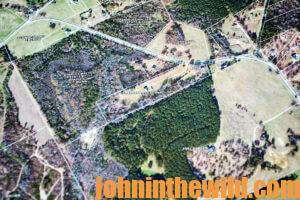 The Scotts search for small patches of woods close to big woodlots where subdevelopments are being built, or where hunting clubs have leased the land, since hunting clubs and developers push older-age-class bucks into small pockets of woods that the bucks use as sanctuaries. The Scotts also have noticed that mature bucks tend to isolate themselves from large groups of deer, except during the rut.
"In big woods, the best we can be is average hunters," John Scott explains. "But we learn every deer in a little patch of woods and pick out the best buck using that sanctuary."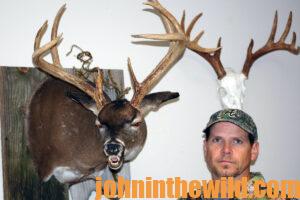 Although many hunters would love to hunt 2,000-5,000 acres with nothing but big hardwood timber, John Scott says, "I'm totally lost in that type of woods with no terrain breaks, no transition areas and no diversified habitat to make patterning deer easier. But if there's a creek crossing, a privet hedge thicket or a patch of trashy, nasty woods that no one else wants to hunt, those areas are where I'm at my best."
The Scotts don't gauge their success by harvesting big bucks. They consider themselves successful if they get trail-camera pictures of or visually see a big buck that's in a forgotten area.
"When we can locate a buck no one else has discovered or been able to take, we feel as though we've beat the buck at his game and won," John Scott reports.
B.J. Davis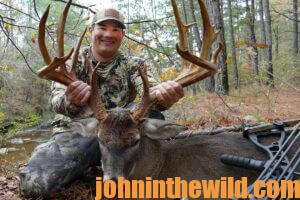 B.J. Davis of Hoover, Alabama, a suburb of Birmingham, Ala., hunts 35 or so small properties around the outskirts of the city that have become sanctuaries for deer that most hunters completely overlook. He never overhunts any of these lands, due to their large number.
In 2018, a group of poachers with guns hunted deer illegally on 400-500 acres near the huge, very busy Galleria Shopping Mall and were arrested by a group comprised of police, game wardens and ICE. A friend of Davis's who owned 50 acres near there, along with other small landowners in that area, asked Davis to check on their properties periodically and to feel free to hunt them.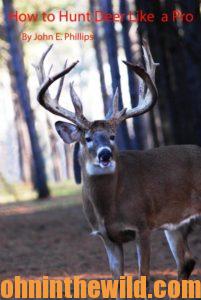 Davis first spotted the gigantic buck he named High Hopes in 2018 on the 50-acre property and followed him on trail-camera pictures in 2019. After hunting the buck hard for two years, on November 29, 2020, Davis saw High Hopes again. He was able to set-up and take this buck that previously had been primarily nocturnal with his bow. The Birmingham Metro area had a population of 840,000+ people at that time. High Hopes was a 7-1/2-year-old, 180-pound buck that officially scored 199-4/8-points.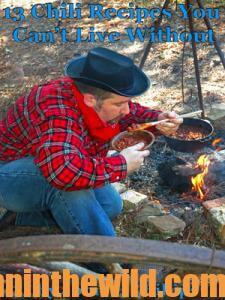 To learn more about hunting deer, check out John E. Phillips' book, "How to Hunt Deer Like a Pro," available in Kindle, print and Audible versions, at (http://amzn.to/YpoQHA), and "13 Chili Recipes You Can't Live Without," available in Kindle at http://amzn.to/12o31fr. You may have to copy and paste these links into your browser. (When you click on this book, notice on the left where Amazon says you can read 10% of the book for free, and you can hear 10% for free). On the right side of the page and below the offer for a free Audible trial, you can click on Buy the Audible book. To see more of John's deer-hunting books, visit www.amazon.com/author/johnephillips. John's latest book, "Elk: Keys to 23 More Hunters' Success," was just published in Audible on November 15, 2021, and is available now in Kindle, print and Audible at https://www.amazon.com/gp/product/B09B2H9V6Y/ref=dbs_a_def_rwt_hsch_vapi_taft_p1_i10.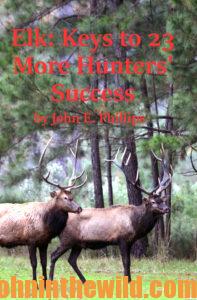 Tomorrow: Go to Extreme Measures for Deer