John's Note: Fifty-one year old Joe Shults of Newport, Tennessee, is a member of several Pro Staffs for outdoor companies and is a member of the Drury Outdoors "Dream Season: The Journey" TV show (https://www.druryoutdoors.com/tv/dream-season.php#.Vkt_MOJsyUk). When Shults was out of work due to a factory closing, he hunted and fished often. He realized there wasn't a sporting-goods store for miles from his home, so he opened one.
Today, I've hunted every province in Canada except British Columbia. I also hunt Tennessee, Georgia, North Carolina, Alabama, Oklahoma, Kansas, Iowa, Wisconsin, Wyoming, Montana, South Dakota and Colorado. I've taken elk, mule deer, whitetails, black bears and more wild hogs than I can count. I think about the only big game animal in North America that I haven't hunted is the Shiras moose.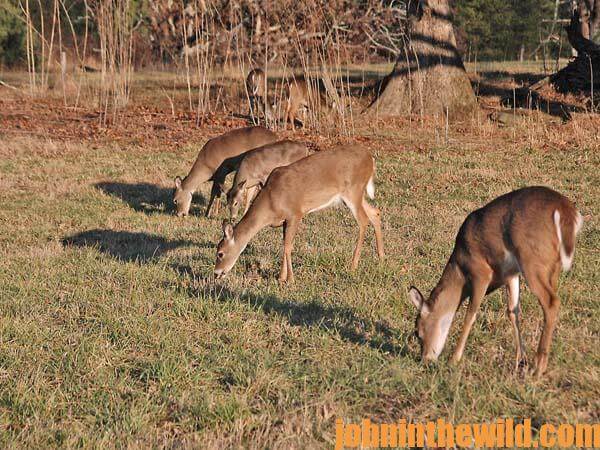 In 1982, my hunting buddy, David Caughron, started going out of town to hunt. Back then, we primarily hunted Texas, Wyoming, and Montana, some in Georgia and also Tennessee, our home state. I've been asked, "You've got so many deer in Tennessee where you live, why did you start hunting away from your home state?" I explain, "You're right. We do have large numbers of deer where I live, but we don't have very many really-big bucks."
I live about 16 miles from the North Carolina/Tennessee border and about 60 miles from the Virginia/Tennessee border in east Tennessee. Another reason David and I started hunting away from home was because we had heard and read about the rut but never had seen it when hunting close to home. So, when we went to Texas, we learned and saw what the rut was all about and also learned how to call and rattle deer. We saw plenty of 9- and 10-point bucks there. We never had spotted bucks that big at home. Where I live the buck-to-doe ratio is about 20 does for every buck, so the bucks don't have to compete for does. We've actually seen 1-1/2-year-old bucks breeding does around the end of February and the first of March in Tennessee.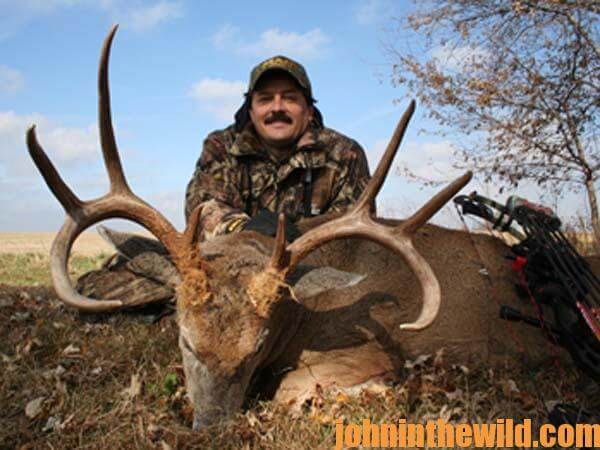 To get John E. Phillips' Kindle eBooks and print books on hunting deer, "How to Hunt and Take Big Buck Deer on Small Properties," "How to Hunt Deer Up Close: With Bows, Rifles, Muzzleloaders and Crossbows," "PhD Whitetails: How to Hunt and Take the Smartest Deer on Any Property," "How to Take Monster Bucks," "How to Hunt Deer Like a Pro," and "Bowhunting Deer: Mossy Oak Pros Know Bucks and Bows," or to prepare venison, "Deer & Fixings," click here.
For information on making jerky from your deer to provide a protein-rich snack, you can download a free book from http://johninthewild.com/free-books.
Next: Don't Move or Panic When a Big Buck Deer Is Close – Watch His Eyes
EXPLORE MORE: you'll love these stories from John too