One of the most-critical keys to when deer move is the rut. If you plan a hunt strategy according to solunar tables, deer-movement patterns, the light and the dark of the moon and the times the moon appears and disappears, all the conclusions you've drawn from your moonlight studies may change when you factor in the rut.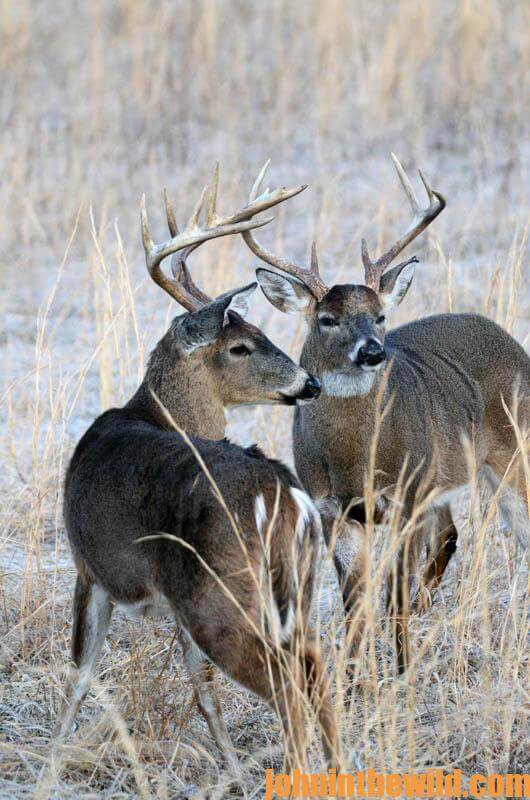 According to the late Jerry Simmons, a longtime avid bowhunter, "When a buck is in the rut, he will be chasing does or with a doe most of the time, no matter what the moon is doing. Bucks lose much of their natural caution during the rut, which is why many males are killed during this period."
Retired wildlife biologist Horace Gore of Texas believes that sex drive, not moon phase, dictates when a buck moves during the rut. "If the buck is looking for an estrous doe, I don't think whether the moon is up or down matters. The buck will continue to search for an estrous doe until he finds her. I don't think the male deer during the breeding season pays any attention to the dark or the light of the moon."
Charles Alsheimer, the author of "Strategies for Whitetails" (https://www.amazon.com/Strategies-Whitetails-Charles-J-Alsheimer/dp/0896893316), agreed with Gore as he commented, "The sex drive of a white-tailed buck will dictate that he's on the move constantly during the rut, no matter what the moon phase. Bucks lose a lot of weight during the rut because hormone levels are so high, and they're constantly moving and stressing their bodies. They aren't operating on any kind of a system or following the moon phases. They're just helter skelter chasing does."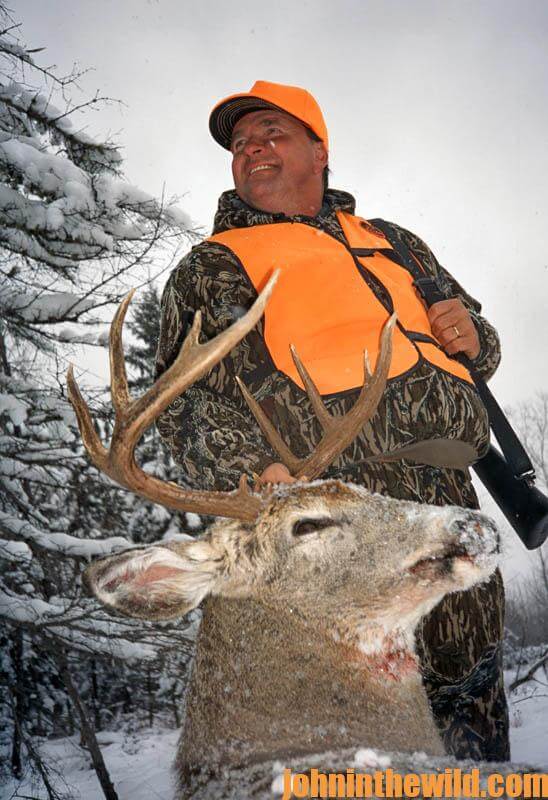 Dr. John Lanier of Jachin, Alabama, one of the owners of Bent Creek Lodge (www.bentcreeklodge.com), is a veterinarian who has hunted and studied deer all of his life. He's taken a large number of big bucks and consistently finds a trophy buck each season. When I asked Dr. Lanier about solunar tables and timetables for predicting deer movement, he answered not only with the wisdom of his education but also his keen eye for observation that, "Deer don't have any pockets to carry solunar charts or pocket watches. They don't know when they're supposed to be where you think they should be. Even though a solunar chart tells you when a deer should be feeding and moving, just remember, he hasn't read that same chart. He'll respond more to the rumbling in his stomach or the mating on his mind than he will consider what the moon is doing at what time of the day. A buck deer is an unpredictable wild animal."
Efficient, consistent deer hunting depends on your ability to evaluate the land, the weather and the deer's desire to flee hunting pressure, feed, breed, drink, move and sleep. Studying moon phases and their effects on deer can be effective keys in helping unlock the mystery of where and when a big buck will appear. However, understand as scientists and hunters alike agree that moon phase is not the only ingredient to be considered when you're devising your hunt plan.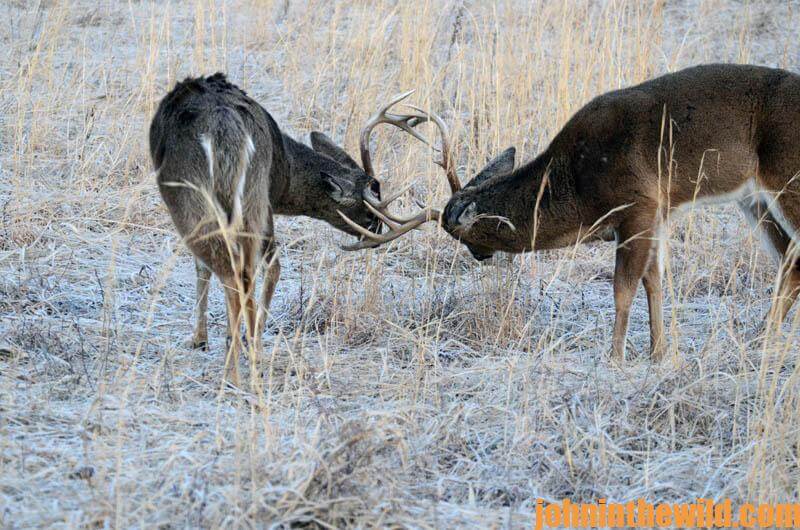 To get John E. Phillips' eBooks and print books on hunting deer, including his newest deer-hunting book, "Whitetail Deer and the Hunters Who Take Big Bucks," available at http://amzn.to/2bYwYOK/, click on these books to learn more, "How to Hunt and Take Big Buck Deer on Small Properties," "How to Hunt Deer Up Close: With Bows, Rifles, Muzzleloaders and Crossbows," "PhD Whitetails: How to Hunt and Take the Smartest Deer on Any Property," "How to Take Monster Bucks," "How to Hunt Deer Like a Pro," and "Bowhunting Deer: Mossy Oak Pros Know Bucks and Bows," or to prepare venison, "Deer & Fixings." Or, go to www.amazon.com/kindle-ebooks, type in the name of the book, and download it to your Kindle, and/or download a Kindle app for your iPad, SmartPhone or computer. You also can find John's books on Nook at www.barnesandnoble.com.
For free information on making jerky from your deer to provide a protein-rich snack, you can download a free book from http://johninthewild.com/free-books.