Editor's Note: Fifty-year-old Pat Reeve from Minnesota has been hunting elk since he was 5-years old, even when he couldn't carry a gun. He now hunts with his wife Nicole as they host their TV show, "Driven with Pat & Nicole" (https://www.drivenhunter.com/) on the Outdoor Channel (https://www.outdoorchannel.com/hosts/pat-nicole-reeve/30969). For more information, visit his Facebook page at https://www.facebook.com/DrivenTV/.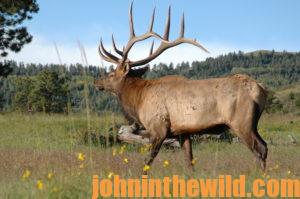 The real work began after I took my huge bull elk Hook in Kentucky (see Day 3). The temperature was now in the 90s, so we had to field dress Hook, quarter him out and call the landowner who had to use a bulldozer to reach the spot where we'd butchered Hook. We were really fortunate that we didn't have to carry that trophy bull out on our backs. We green-scored him at 382 inches, making him my biggest archery bull and the biggest archery bull taken in Kentucky that year. To be officially scored, Hook had to keep that score throughout the 60-day drying period of his antlers.
I'm often asked, "How difficult is getting an archery tag to take a bull elk in Kentucky?" That's the tricky part of being able to hunt elk in Kentucky – getting the tag. Nicole and I were both fortunate enough to get landowner tags because the landowners had done a lot of work and spent money to help reclaim the land for the elk. The general public, who don't have landowner tags, have to go into a drawing, and hope to draw a tag that will allow them hunt one of these big, beautiful, eastern Kentucky elk.
After I took my elk, my son took a big New Mexico bull elk that green scored 330 inches on a youth elk hunt there. In my opinion, the chance to take one of these older elk in the State of Kentucky is worth the time you may have to put in to get an eastern elk archery tag.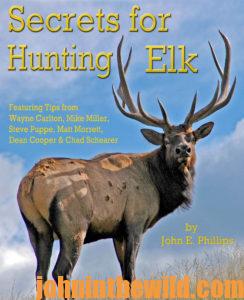 To learn more about elk hunting, check out John E. Phillips' books, "PhD Elk: How to Hunt the Smartest Elk in Any State" and "Secrets for Hunting Elk," both available at http://amzn.to/WkbAWa and http://amzn.to/WGb9le, or copy and paste this click into your browser.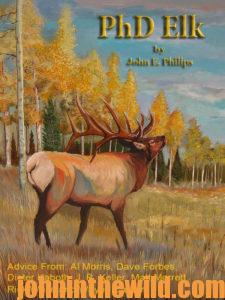 Tomorrow: Pat Reeve Tells What He's Learned Hunting Kentucky Elk