John's Note: When you think of freshwater fish, anything over 10 pounds usually is considered big – very big. But, there are five real giants, topping or approaching the 100-pound mark, that lurk in the depths of America's freshwater lakes and rivers. Here's what they are, where they live, and how you can do battle with them.
The paddlefish (Polyodon spathula), nicknamed the spoonbill, the spoonbill cat, the shovelnose cat and the boneless cat, is a living representative of an old group of fossil fishes, recorded in fossils more than 300-million years ago before dinosaurs lived. This fish resembles a dolphin or a porpoise but with a long, flattened snout (nearly 1/3 of its body length) in front of a large head. The mouth is gray to bluish gray in turbid water or black in clear water and is closely related to the sturgeon. Although there is one 200-pound paddlefish on record, 90 pounds is usually the maximum weight with the average fish growing 4-5 feet with a maximum of 6-feet long. Their snout and heads are covered with tens of thousands of sensory receptors for locating the swarms of zooplankton they eat.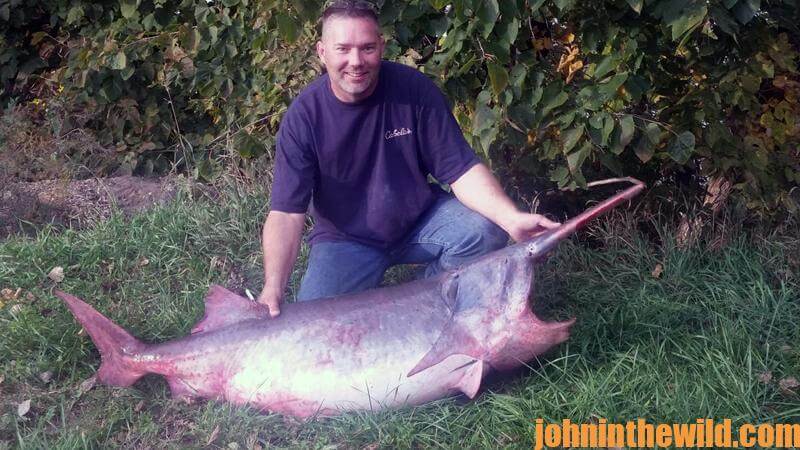 The paddlefish with its shark-like body requires extensive gravel bars for spawning, and they head from rivers and lakes to streams in April and May when the water level is high enough to float these huge fish over the shallow parts of the streams. These fish, which are found naturally in large rivers and lakes of the Mississippi River System, including the Missouri and the Ohio rivers, have gained in importance in the last few years due to the roe they produce which tastes so much like caviar. Auburn University in Alabama has experimented with raising paddlefish for their roe in ponds, similar to raising a crop of catfish. Currently found in 22 U.S. states, paddlefish are protected under state, federal and international laws. So, be sure to check fishery regulations beforehand.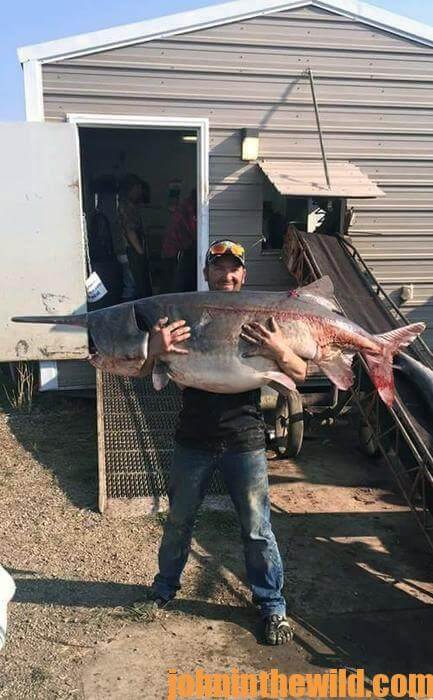 Although the paddlefish is not known for being a strong fighter, it is good sport, due to its heavy weight and love of swift currents. The paddlefish may be taken on trotlines and set hooks as well as on catfish bottom-bumping rigs in swift water. Also, anglers use heavy snagging tackle, including 1/2-pound sinkers and large treble hooks from the boat or troll this tackle to catch them. About 1/2-dozen Facebook groups are devoted to paddlefish with about a dozen paddlefish guides listed on the internet.
To learn more about fishing, you can get John E. Phillips' eBooks and print books at www.amazon.com/author/johnephillips or at www.barnesandnoble.com.
Next: Blue Catfish and Flathead Catfish – More 100 Pounders Swimming in Fresh Water
EXPLORE MORE: you'll love these stories from John too