Greg Hackney:
Editor's Note: Greg Hackney, age 46, from Gonzales, Louisiana, is a three-time Elite Series champion and the 2014 Toyota Bassmaster Angler of the Year with over $3 million in career winnings. He's ranked No. 36 in the world of bass fishing by BassFan.com www.bassfan.com/.
To learn more, visit his Facebook page at https://www.facebook.com/greghackneyfishing/.
Tidal waters fluctuate every day. There will be certain conditions where the bass are biting on the high tide, and other conditions where they are biting on the low tide. You really have to let the bass tell you which tide they prefer by their bite. For instance, you can fish down the bank on a high tide and not catch a fish, and you may come back to that bank on a low tide and catch several bass. I think bass are very seasonal, since they prefer a high tide during certain times of the year, but they may like a low tide better at other times. A high tide pushes a bass and the bait into more-shallow water. A low tide pulls a bass and the bait into deeper water. Another thing to remember is just because you don't catch bass in a certain area on one tide doesn't mean you can't return to that same region on a different tide and load the boat. Tidal-water bass tend to be somewhat smaller than free flowing river bass are. The biggest bass I've ever caught on a tidal river weighed 8 pounds.
Edwin Evers' Three Favorite River Baits:
Editor's Note: Edwin Evers, from Talala, Oklahoma, has been tournament fishing since 1993, and started fishing professionally in 2000. In 2016, his lifelong dream came true when he won the Bassmaster Classic. "Winning the Bassmaster Classic was a dream come to true for me. I just have to pinch myself every now and then to believe it really happened. I always had dreamed of having a job in the fishing industry, and that Classic win helped me seal the deal. I enjoy river fishing." Today Evers is ranked No. 6 in the world of bass fishing by BassFan.com www.bassfan.com/. To learn more about Evers, visit his Facebook page at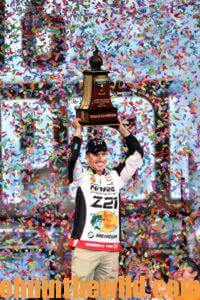 https://www.facebook.com/EdwinEversFishing/.
I believe that all you need to fish well on a river is a spinner bait, a crankbait, and a jig. I make my own spinner baits. I fish a red Berkley's SquareBull crankbait (https://www.berkley-fishing.com/berkley-bait-hard-bait-berkley/berkley-squarebull/1373966.html) because it has a unique pattern and very good hooks on it. My favorite jig is Andy's Custom Bass jig (https://andyscustombasslures.com/). I won the 2016 Classic using this lure that features a living rubber skirt.
The big difference between river fishing and lake fishing is the current. I think the best place to find bass in a river is just off the current but close to it, especially when fishing fast-flowing rivers. I use my depth finder when I'm fishing rivers, whether I'm fishing deep or shallow, because I mark waypoints whenever I find any type of structure: botttom breaks, ridges and/or drop-offs. I really like the side-imaging feature on a depth finder that helps me cover more water and find bass faster. One of the reasons I like a jig is because the jig is so versatile. I can fish a jig in any depth of water where I spot structure or bass. The jig also can mimic crawfish or any other animal that attracts bass. The spinner bait is also extremely versatile; you can cover a lot of water with it quickly to locate bass; and you can fish it through cover, around cover or let it bounce off cover. You can slow roll it for bottom-feeding bass, you can swim it through the middle story of water for suspended bass, you can work it through and around cover, and you can swim it just under the water under any structure or cover that you're fishing.
The third bait I like to fish for bass in rivers is a crankbait. It's just as versatile as the other two types of lures and can be fished in any depth of water. Crankbaits come in a variety of color patterns, so a crankbait can imitate just about anything a bass will eat.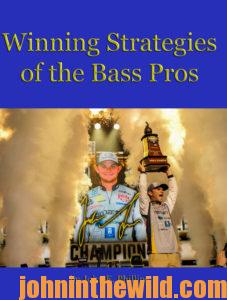 To learn more about bass fishing, check out John E. Phillips' book, "Winning Strategies of the Bass Pros at https://amzn.to/2XJrz3k, available in Kindle, print and Audible versions.