Editor's Note: This week I'm trying to answer the question everyone asks at this time of year,  "What's the best deer rifle and bullet for me?" I'll tell you about some of my favorite deer rifles and why. I've also included information from the readers of numerous deer-hunting Facebook groups who've answered this question for me. Someone may mention your favorite rifle, as well as others you don't like. However, remember, this is a look at the various rifles preferred by hunters across the country, who hunt different kinds of terrain. You may be surprised at some of the exotic guns mentioned, but also will find interesting the outdoorsmen who have hunted with the same AR-10 rifle kits their entire lives. Let me know if this column helps you to decide what deer rifle is best for you or gives you new ideas on a deer-hunting rifle. Comment at john7185@gmail.com.
When I went on my first antelope hunt, I decided I needed a bigger rifle that would shoot farther and flatter than my little rifles or my .30-06. So, I got a Remington 7mm with a Pentax 4×12 riflescope. Most of my hunting at that time had been in Alabama. This opportunity would be my first to try and take an antelope at long range.
We rode the dirt roads on this private ranch and looked for antelope and more specifically, bucks with big horns. After the first 3 hours of the hunt, the rancher pulled up to where we had parked, and I had missed an antelope. "How are you fellows doing this morning?" the rancher asked, as he looked straight at me. I answered sheepishly, "Not so good. I've already missed three bucks." The rancher laughed and told me, "Don't worry. Antelopes are like rocks out here."  I had never considered antelopes looking like rocks or acting like rocks. So, I asked, "What do you mean antelopes are like rocks?" The rancher smiled and said, "There's plenty of them. You'll get a buck before the day's over." He was right. During the course of the day, I learned an awful lot more than I knew about long-range shooting with large calibers of rifles.
We asked Facebook's deer-hunting groups this question, "In your opinion, what is the best hunting rifle – caliber and make – for taking deer and why?" Here's what we learned.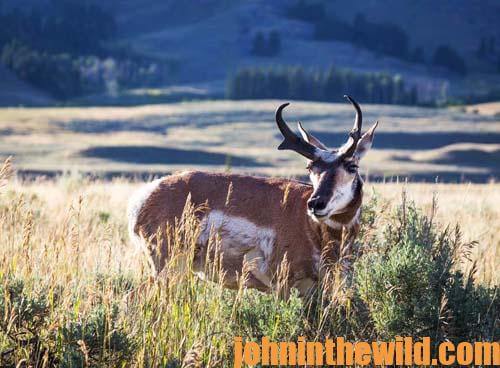 I Love to Hunt:
* Gerald Frey – There are many guns that work. I borrowed an old .35 Remington for the first year or two I hunted deer with my late favorite father-in-law. I noticed the vast majority of our group was using .30-06s. I found a left-hand used pump rifle in .30-06 – no need to look for any other for me.
* Wyatt Lakemper – .30-06 for sure. Don't care what anyone says. You can get them in such a variety of grain bullets from small enough to kill coyotes to killing a buffalo if you want. Recently bought a Smith &Wesson AR15 m&p15 sport 2, and I love it, but my favorite would have to be my .06. It has done me a lot of good over the years, but I'm wanting to get a .25-06 next for more longer range shooting.
* Joe Southworth – The "06 " has certainly been American hunters' favorite, since veterans came back from TWO World Wars having used it. Plus, for years after WW II, there were surplus military rifles and ammunition of that cartridge, for sale, cheap, in every sporting-goods store. (And no federal forms to fill out, either!) Before that it was the .30-30 lever action. Nowadays the trend seems to have started to swing toward AR-15-style rifles and ammunition – but there are a LOT of .06s around, and it is VERY hard to wear out a rifle. It'll be the .30-06 for a good long while yet. Doesn't mean that there aren't a lot of other perfectly-good deer cartridges, though. In Germany, it'd be the 7.92 JS, aka 8mm, and in Sweden it's the 6.5×55 that are the most popular and like the 06 here, both are former military cartridges of those countries. The Swedes use the 6.5X55 about like we use the 06, for up to and including moose. I have two myself; the round is perfectly good on deer, and can be very accurate.
* Chris Cranor – Anything .25 Caliber!
* Michael Ashley – I have hunted with a .308 for a lot of years. Then started hunting out West and bought my .300. Love that for the distance. Now hunting here in Michigan woods I have to say I love my 1895 .45-70.
* Greg W. Osborne – Love my .308 with 180 grain bullet. Everything I've shot with it has dropped in its tracks. Same goes for my .270 WSM with 130 grain ballistic tips. I've killed with .243, .25-06 and other deer rifles. Just partial to my two rifles.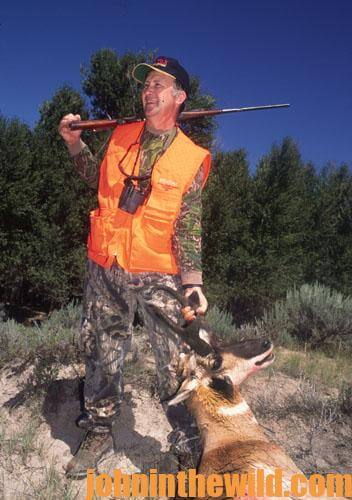 KuntryBoyz Outdoors:
 * Rodney Adams – .270 w/ American Whitetail by Hornady, because I have never had a deer run more than 50 yards.
* Austin Lanie Brown – .270 Savage never fails.
* Jorden Gibson – Savage .223 or a Savage .270. I've dropped deer in their tracks every time with these guns.
* Jim Ratajczak – If you're looking for a gun to be used for different game, I'd go with a .30-06. You can get different grain bullets to hunt most anything.
North Country Whitetails:
* Michael Tanchin – For the back country, a 20 gauge. It's light, fully loaded, and I never see anything past 75 yards.
* JJ Umber – I live in the Adirondacks, so a shot much over 100 yards isn't happening. That's why I  like my .300 Savage Model 99.
* Brad Van Aken – .35 Marlin lever action, 200 grain. Deer don't go far – if anywhere at all – after the first shot.
* Matt Rice Browning – X-bolt .300 WSM, or the trusted Browning BAR .30-06.
* Gordon Myers – I use a Marlin .30-30 and .45-70 lever actions, for the brushy Adirondack experience.
* George Buddy – Savage .30-06 – best all-around big-game when hunting brush and distance.
* Randy Beckwith – To each his own. I love my .260, and it has dropped many deer. The question says for deer. I honestly think that any of the large magnums are too much for a deer rifle. I like to eat the meat, not blow it in half.
* Del Voight – My opinion is whatever weapon in the .23 to .30 cal range that one has trained and practiced with to make an accurate shot through managed recoil, breathing and trigger pull. Does not matter if one cannot hit the target in varied environments.
Rifles, Rod, Reels and the Outdoors:
* Roger W. Mateer – I'd have to say the .30-06. The ammo is so easy to find, heck it's rumored that in some Minnesota churches that the pastor sells it as you shake his hand at the end of the Sunday services that occur during the firearms' deer season.
* Todd Kiger – Although I am partial to the .257 Roberts, since I hunt whitetails in West Virginia, and shots are rarely over the 200-250 yard range. So, this caliber proves to be accurate, flat enough trajectory and has enough power. But I would say just about any rifle from the .30 caliber to the .243 range, as long as the hunter is totally comfortable with the firearm and can shoot it accurately.
* Fredrik Odebring – 6.5X55 Swedish Mauser.
* Dale Deneen – Depends on the terrain and situation. I like the .35 Remington for woods hunting and the 6 mm for field hunting. Neither one has ever failed me.
* Jeffrey Doyle – I have two favorites – my Remington 7mm Model 700 with a Nikon Pro Staff 3×9×50 scope for power line, fields, cutoffs!! My 12 gauge 870 fully rifled 1½×5 power scope using 3″ Mag Lite fields for woods hunting!!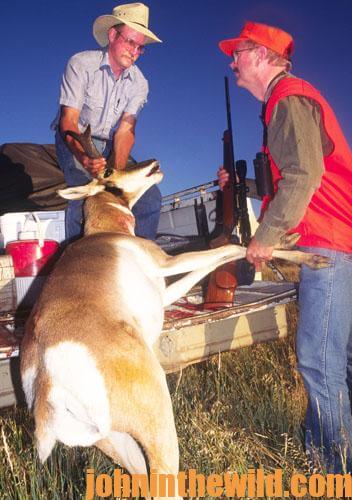 * Michael Johnson – What distance? Cause I would say .30-30 or .30-06 or AR15.
* Chuck Sr Scheerschmidt – All depends on species and terrain plus vegetation. For whitetails in the big Northwoods, stretching from Maine through Minnesota, it's hard to beat the choice of the Benoit family, a Remington pump in .30-06, .270 or my caliber choices, the .257 Roberts, the 7mm 08, the 7×57, or the .308. If not the pump, the BLR by Browning is right up there. For longer ranges, western whitetails and mulies, the Remington 700 in .270 Winchester is top choice for both and my top gun. Caliber would be a Mannlicher in .270 Win.
* Fredrik Odebring – 6.5 X55 Swedish Mauser. Perfect on roe deer and fallow deer. I have shot many moose with that rifle too. But for medium-sized deer, it's one of the best cartridges.
* Mark Kevin Rice – .308 Winchester – shooting Federal premium 165 grain BTSP. I reload here. Since 1975…I gave up trying to make a better round.  I have killed deer from 15 yards….out to 300 yards with that bullet. Oh, yeah, my gun of choice the "Jam master " Remington 742 WoodsMaster Carbine. I'm 60 years old and have shot that carbine since I was 16 years old. Never jammed on me one time. Hate to count the number of rounds I've shot through that gun. She finally died on me. I was loading her up…let the breech slam shut and the handle broke off on me. I promptly oiled her up…put her in her case…& retired her…
* Andre' Woods – The 2016 season it has been the Browning X-Bolt chambered in 6.5 Creedmoor with Leupold VX II 4-12. 143 grain Hornady ELD-X makes the package complete. Performance in the field has made me a believer and quickly.
* Levi Plumley – Browning A Bolt Medallion Gold in .308. Best gun ever… dead on at 25 yards to 500 yards. My Weatherby .270 couldn't compare to it.
I want to thank all of you who responded to my question. I'm sorry that space didn't allow me to use everyone's comments. Thanks again for your help.
To learn more about deer hunting, go to for John E. Phillips' Kindle, Create Space and Audible books at johninthewild.com/books/#deer and to www.barnesandnoble.com for Nook books. For a free download on how to make jerky, visit johninthewild.com/free-books.
Tomorrow: Choose a Small Caliber or a Large Caliber Rifle When Hunting Canadian Deer