John's Note: This week we're learning secret tactics used by trophy deer hunters before they set foot in the woods – to locate the terrain and cover that holds the basket-racked bucks. You can find the buck you want this season or at least learn where he should be while studying on your kitchen table this summer. Many hunters spend too much time walking around in the woods and not enough time learning how to hunt their areas and identifying where bucks move. An aerial photo and a topographic map can show you where deer are most likely to appear, how to increase your hunting time and how to decrease your scouting time.
Using aerial photos and topo maps can make dragging deer out much easier and allow you to get quickly to and from your stand. Every piece of property is different with roads, creeks, rivers, drainage systems, thickets, open timber and a variety of land types. Because property lines most often don't form squares or rectangles, I first search for where the property lines are when I look at an aerial photo and a topo map. Most of the time, I'll use a marker to draw the property lines in on the aerial photo and topographical map. You also can find property lines and owners' names by using the maps at www.mytopo.com.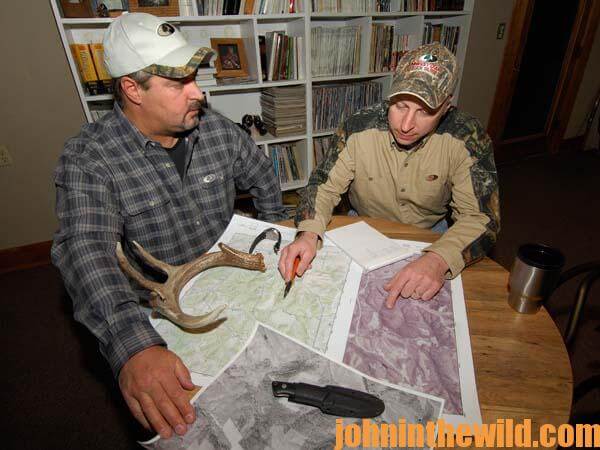 A map enables you to shrink the amount of land you have to hunt. Besides marking property lines on the map, you can designate road systems running through the property, which will permit quick and easy access into and out of the lands you want to hunt. Too, knowing where these roads are will give you a way to orient yourself to know exactly where the spot you have chosen to hunt is located and keep you from getting lost. You'll also see where the cliffs and the thick cover are as well as pinpoint the places where most hunters probably will hunt – the big, open, wooded areas. Studying an aerial photo can save you days of walking and driving and trying to learn the land.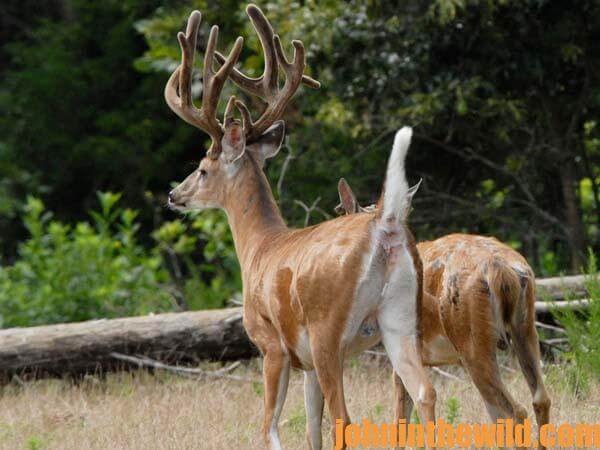 To get John E. Phillips' Kindle eBooks and print books on hunting deer, "How to Hunt and Take Big Buck Deer on Small Properties," (John's latest book), "How to Hunt Deer Up Close: With Bows, Rifles, Muzzleloaders and Crossbows," "PhD Whitetails: How to Hunt and Take the Smartest Deer on Any Property," "How to Take Monster Bucks," and "How to Hunt Deer Like a Pro," or to prepare venison, "Deer & Fixings," click here.
Next: More Ways to Use Aerial and Topo Maps to Find Deer Now to Hunt in the Fall
EXPLORE MORE: you'll love these stories from John too