John's Note: With a long list of wins at turkey calling championships, avid turkey hunter and caller Walter Parrott (www.walterparrott.com) of Frederickstown, Missouri, is known as one of the nation's top turkey hunters. He also hosts the TV shows, "100% Real Hunting" for Bass Pro Shops and "Winchester TV."
Regardless of whether I'm hunting in the woods or in the fields, I prefer to use several types of turkey calls to get gobblers to come to me.
I've learned that gobblers are more likely to respond to a flock of hens than they are to one individual hen, so I'll generally use three different calls when I'm working a gobbler. I'll usually set-up more than one decoy in front of my blind to convince the gobbler that the turkeys he can see (the decoys) aren't the only turkeys that are calling to him. By using the decoys and several different calls, I can make the turkey think that a large group of hens are in the area, even though he can see only two or three.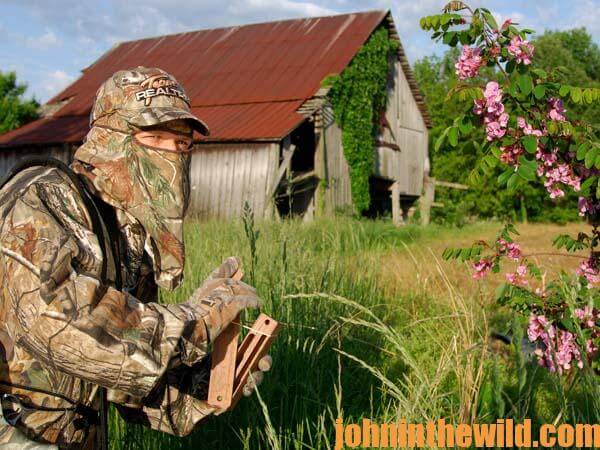 Often turkey hunters make the mistake of trying to draw and shoot as soon as they spot a gobbler. They often rush their shots and miss the turkeys entirely. What I prefer to do is read a turkey's body language before I take a shot. For instance, I've noticed that a gobbler is usually nervous when he comes in and sees my decoys and blind. But if I wait and let the gobbler move closer and walk around the decoys, he generally will settle down. Then I'll have plenty of time to draw my bow and get off a well-aimed shot with my bow.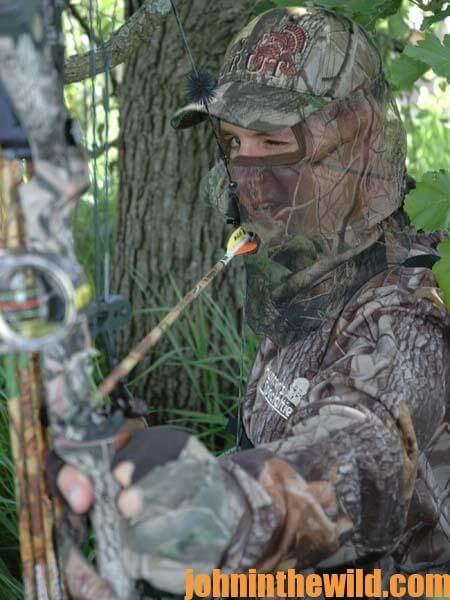 Another tip is to wait for the turkey to give you the shot you want rather than taking whatever shot the turkey presents. I prefer to take a broadside shot at the butt of the turkey's wings with the bird standing erect and facing away from me. This way I can shoot him right in the back and break him down instantly. I also like to wait for the bird to strut away from me with his tail fan spread, so I can shoot at the base of his tail feathers. These two shots will give you the best chance to break a bird down quickly and efficiently.
To learn more about turkey hunting from the masters, get these Kindle eBooks by John E. Phillips, including: "The Turkey Hunter's Bible (available as an eBook or in paperback)," "PhD Gobblers: How to Hunt the Smartest Turkeys in the World," "Turkey Hunting Tactics" and "Outdoor Life's Complete Turkey Hunting." Click here to get these books.
Next: Walter Parrott on the Advantages of Hunting Turkeys from Blinds and Why to Take Turkeys in Fields with Your Bow