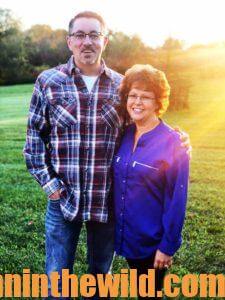 Editor's Note: Mark Drury of Drury Outdoors (https://www.druryoutdoors.com/) is known first and foremost as an expert white-tailed deer hunter and turkey hunter. You can forecast deer movement with his app at (https://www.druryoutdoors.com/deercast.php#.W9H2GeJOmUk) that combines local weather info with the distinct characteristics of each of the 13 phases of whitetail season to deliver a custom forecast for peak deer activity of where you should hunt down to the hour. This app combines 70 years of Mark and Terry Drury's whitetail-hunting expertise with hour-by-hour real-time algorithm-driven deer movement forecasts and an abundance of videoed Mossy Oak hunts. But what you may not know is that Mark also enjoys hunting mule deer and uses what he learns during mule deer hunting in September and October every year to prepare for whitetail season.
I never will forget my hardest mule deer hunt. I thought I was doing good but realized too late that I actually was doing badly. When I took my wife, Tracy, on a mule-deer hunt for our 15th wedding anniversary, this trip of a lifetime didn't work out the way I thought it might. We hunted just outside of Colorado Springs. We walked our tails off on that hunt. I enjoyed every minute of it, but then I started feeling bad because Tracy was starting to get blisters on her feet, and she wasn't enjoying the process and all the walking and climbing. We wanted to make this a special trip. She was a
trooper, and she hung in there. We hunted very hard for 7 days.
Finally on the last day of our mule deer hunt, Tracy shot a mule deer that gross scored 187 with an open-sighted Traditions (https://www.traditionsfirearms.com/) muzzleloader. We'd spent a lot of time getting her ready to take the shot before the trip and making all the preparations for the trip. I started feeling badly about the second day of the hunt when I realized that Tracy wasn't enjoying the hunt as much as I was. However, the hunt ended well because Tracy took that really-nice mule deer.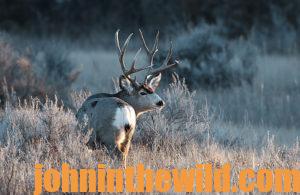 But we haven't done any mule-deer hunts together since then, and I really don't see any mule-deer hunts in our future.
One of the things I admired about Tracy was that she wouldn't quit. She's hard headed like me, and when she sets her mind to do something, she'll do whatever is required to accomplish that task. We were seeing plenty of nice mule deer every day we hunted. However, we couldn't get close enough to any of them for Tracy to take a shot. We were like the mule that had a carrot on a stick out in front of himself. He kept seeing the carrot but just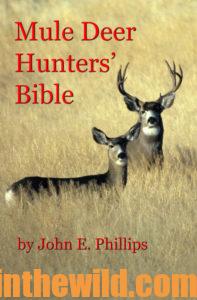 couldn't get to it. And, Tracy kept on going – although I knew she was hurting. I felt badly about taking her on that hard a hunt. The only thing I could compare that mule deer hunt would be if Tracy made me go shopping with her for 7 days. I'd probably leave after Day 2. I was proud of Tracy. She squeezed the trigger once the buck was about 60-yards away. She made a high-lung shot, and the buck didn't go anywhere.
To learn more about mule-deer hunting, check out John E. Phillips' book, "Mule Deer Hunter's Bible," available in Kindle, print and soon to be available in Audible August, 2019, at https://amzn.to/2Kg62w5
Tomorrow: How to Hunt Mule Deer with Mark Drury