John's Note: Deer do strange and unpredictable things when the hunting pressure builds-up over their range. This week we'll look at how to modify your tactics to take these spooked deer.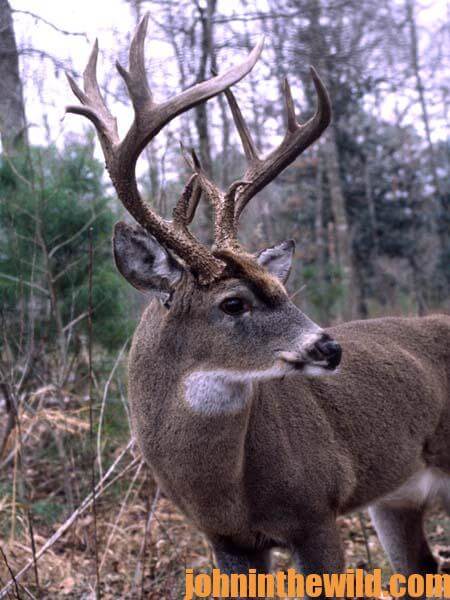 The old, wide-antlered buck had been spotted by several hunters for 2 or 3 years. But all that had been seen were his white tail and his broad antlers as he escaped. The buck was smart. He seemed to be able to read every move that the hunters made and anticipated each step they took. And, the size of the buck's antlers proved his wisdom. However, big deer and older deer are not without their Achilles heels. They can be patterned. Once you know what makes the deer move and why, and where the deer moves, you can take him.
This majestic buck was only seen when hunters were entering the woods. The deer was always heading in the opposite direction from the hunter. Finally one day my friend Richard Sharp laid a game plan to try and outsmart the wily whitetails. Richard got up at 3:00 am, came in behind where the deer usually was seen and waited on the buck to escape. Richard thought his game plan was a can't-miss scheme to take the old buck when he escaped from hunting pressure. But Richard overlooked one critical ingredient in mastering an ole buck – wind direction. The wind that morning was coming from Richard's back. Richard had failed to realize that his scent was being swept into the section where he expected the big buck to move.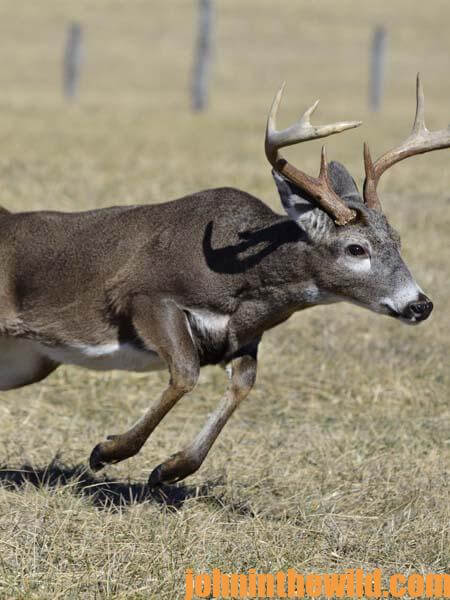 That same morning another friend Jimmy Shipman and I also hunted the big buck. We eased into the woods where we thought the deer might be. Since Sharp had the deer's retreat cut off, we felt that the worse we could do was to drive the deer in Sharp's direction, so he could take the deer. What we didn't know was that the wind brought Sharp's scent into the deer's range as we were approaching from the opposite direction, and the big buck had buried himself deep into the thickest cover available.
I walked into a briar thicket hoping to jump up a smaller deer. All of a sudden the sky was filled with ivory-colored antlers and the wide, brown back of a magnificent buck. With my Remington 1100, I fired in the center of the deer's back. The 00 buckshot broke the animal's back and drove him to the ground. He was a trophy – the deer of a lifetime – and a buck I always would remember.
Since my hunting club members hunted the same 2,000 acres every weekend and several days through the week regularly, some sportsmen might assume that that much hunting pressure would drive big deer out of a region. "But that's not necessarily true," Dr. Keith Causey, retired professor of wildlife science at Alabama's Auburn University and longtime avid deer hunter, explains. "From studies that have been done on deer using radio telemetry, we now know that the whitetail usually spends his lifetime within one square mile. Of course there are exceptions to this rule. But most of the time the deer will not leave his home range. Once Dr. Larry Marchinton, now retired wildlife professor from the University of Georgia, attempted to drive deer out of their home ranges by constantly harassing them with dogs. Of all the deer that Marchinton studied, only one animal left its home and did not return."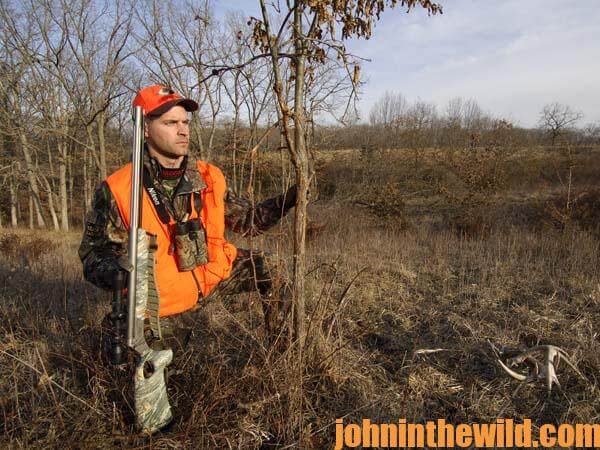 To get John E. Phillips' Kindle eBooks and print books on hunting deer, "How to Hunt and Take Big Buck Deer on Small Properties," "How to Hunt Deer Up Close: With Bows, Rifles, Muzzleloaders and Crossbows," "PhD Whitetails: How to Hunt and Take the Smartest Deer on Any Property," "How to Take Monster Bucks," "How to Hunt Deer Like a Pro," and "Bowhunting Deer: Mossy Oak Pros Know Bucks and Bows," or to prepare venison, "Deer & Fixings," click here.
For information on making jerky from your deer to provide a protein-rich snack, you can download a free book from http://johninthewild.com/free-books.
Next: What Deer Fear Most About Man