Editor's Note: "Why in the world would you spend $60 on one bass lure," I asked my friend Mike Carter of Cedar Bluff, Alabama, who primarily guides on Guntersville Lake – one of the nation's top big-bass lakes. "You know if you lose that lure, you'll have just thrown $60 down the gutter." Carter answered, "I did lose the first $60 lure I bought on the first day I fished it." When I asked if Mike bought another of those $60 bass lures, he said, "I've bought several dozens of these lures after I lost the first one." So, I set-out to learn how a bass lure would be worth spending $60 on it. To learn more, visit Mike Carter's Facebook page at https://www.facebook.com/ and his website at https://mikecartersguideservice.com/. Here's what I learned.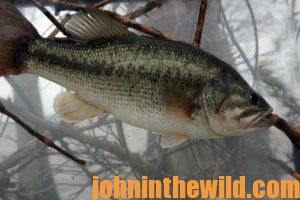 John E. Phillips: I noticed that when the Bull Shad and Bull Shad Wakebait were first introduced to the marketplace, many anglers bought these $60 lures. But, over the years, the popularity of these baits seems to have faded. Why?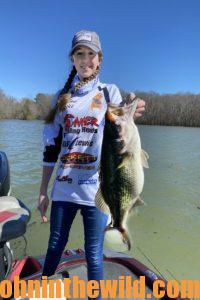 Mike Carter: I don't think the enthusiasm has died out. If anything, I think these lures have become more popular. I think when the Bull Shad was first introduced, a lot of people bought it, and perhaps it didn't produce the number of bass they were expecting to catch, or the size of bass they were hoping to land. I've talked to people who have bought Bull Shads and have been disappointed with them. I tell them, the only reason the Bull Shad isn't producing for you is that you're not fishing it enough to see what it really can do. If you want to catch a bass with this lure, you've got to fish it often. This lure's not one of those baits that you can cast for an hour or two, and if you don't catch a fish, you become disappointed. I think it's honest to say that this bait produces best in lakes like Guntersville that have numbers of big bass in it. You can't shoot a 200-inch white-tailed buck if there's not a 200-inch white-tailed buck living on the property you hunt. And the same is true about catching big bass. If very-few big bass live in the waters you're fishing, you may have to fish the Bull Shad long and hard before you catch one of them.
Besides Guntersville Lake in Alabama, I've also caught some big bass with this lure on Lake Chickamauga in Tennessee and big smallmouths on Alabama's Wheeler Lake. My most-productive times on all these lakes with my $60 bass lures have been early in the morning and late in the evening. Another place that the Bull Shad has been highly-productive has been in private ponds and subdivision lakes. Neither of these types of ponds or lakes receive very-much fishing pressure, and neither usually attract anglers with heavy-enough line, rods and reels to land big bass. The people who fish these types of waters rarely, if ever, will fish a 6-inch lure like the Bull Shad. When I'm fishing these types of areas, I'll scale down to either a 4- or a 5-inch Bull Shad. The size of bass you often can catch in these small ponds and lakes is phenomenal. The Bull Shad comes in sizes of 4, 5, 6, 8 and 9 inches. I like the 6-inch better than any of the other sizes, because the 6-inch Bull Shad tends to be the size my clients and I consistently can catch good numbers of bass on and also some really-big bass.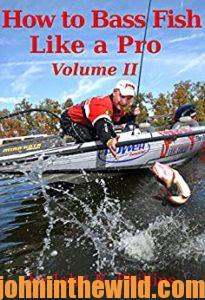 To learn more about bass fishing, check out John E. Phillips' latest book, just published in 2020, "How to Bass Fish Like a Pro, Volume II," at https://www.amazon.com/ for Kindle, print and Audible versions. (On right side of the page and below the offer for free Audible trial, you can click on Buy the Audible with one click). You may have to copy and paste this click into your browser. (When you click on this book, notice on the left where Amazon says you can read and hear 10% of the book for free).
Tomorrow: What Else Do You Need to Know about $60 Bass Lures with Mike Carter