John's Note: How do you hunt the bucks that do all their moving and feeding at night? The problem is tough – but not impossible! Ronnie Groom of Panama City, Florida, has been an avid deer hunter for more than 4 decades and is considered an authority on deer, teaching deer seminars at various hunting lodges.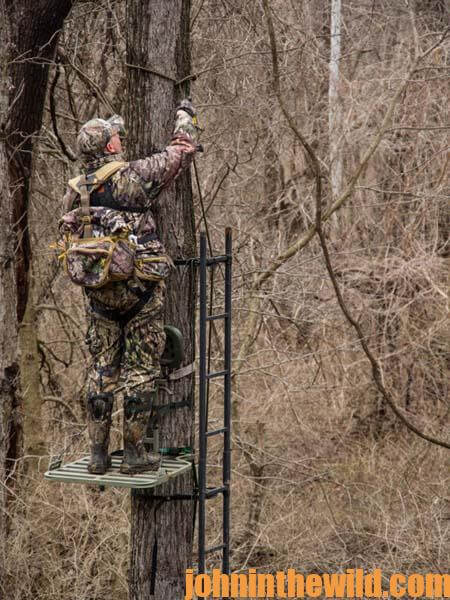 The area where the deer usually become nocturnal first is in feeding regions, because there are so many hunters trying to bag deer as the animals come in to feed. Therefore the deer know better than to move into these types of sites during daylight hours. However, the deer also understand that when dark approaches, the hunters leave the woods. So although the animals won't move into the feeding sites until dark, they generally will start toward these feeding regions before dark. If the hunter will follow the trails that lead from the feeding area to the bedding region or the places where the bucks are seeking sanctuary, he can take a stand close to this thick cover.
Although most hunters probably know this tactic, they usually make two mistakes when utilizing it.
• They leave their stands too early to bag a deer. There is a common fear among hunters that they're going to get lost in the woods after dark. Therefore they move out of the forests, while there's still enough light to see how to get out of the woods. So, even though they may have their stands in the best places possible, they generally will leave before the deer show-up.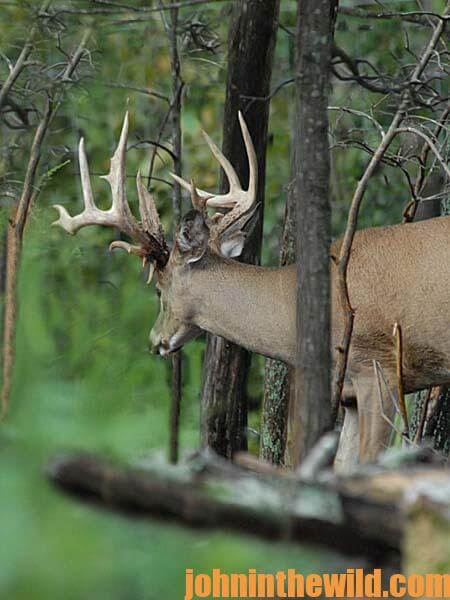 The people who are more successful in their stands remain until the light is too little to see to shoot. Most of the time the buck will appear during that last 5-10 minutes of daylight. He realizes that by the time he reaches the feeding area that the woods will be too dark for the hunters to see, and then he can feed undisturbed. So, he waits until almost dark before he heads for that food. The hunter who harvests this deer will have to remain in his stand until black dark to see the buck. Always remember that you can use your GPS or your compass to return to your car – even in the dark.
• The second mistake that many hunters make is that they shoot the first buck they see. To take a really nice buck, you must allow the small bucks to pass by you. Big bucks haven't grown large by being stupid. They will let the smaller, less-experienced bucks walk out into an opening before they will. Big bucks assume that if a hunter is out there that the little bucks will die first. So, if you want to take a truly-large deer as he is moving from a thicket, a sanctuary or a bedding area, most of the time you must let the small deer pass by you, undisturbed.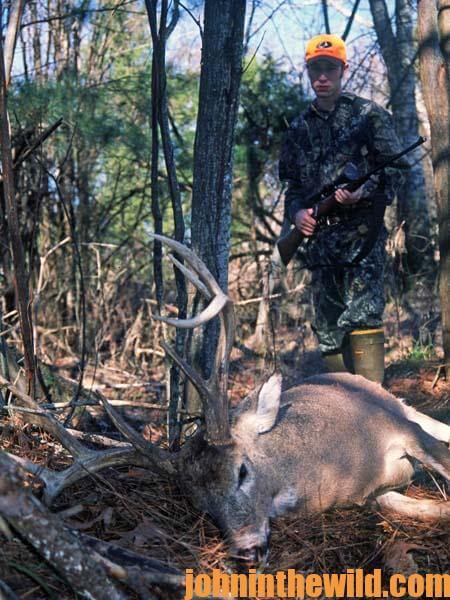 To get John E. Phillips' Kindle eBooks and print books on hunting deer, "How to Hunt and Take Big Buck Deer on Small Properties," "How to Hunt Deer Up Close: With Bows, Rifles, Muzzleloaders and Crossbows," "PhD Whitetails: How to Hunt and Take the Smartest Deer on Any Property," "How to Take Monster Bucks," "How to Hunt Deer Like a Pro," and "Bowhunting Deer: Mossy Oak Pros Know Bucks and Bows," or to prepare venison, "Deer & Fixings," click here.
For information on making jerky from your deer to provide a protein-rich snack, you can download a free book from http://johninthewild.com/free-books.
Next: Why Hunt Nocturnal Buck Deer in the Morning with Ronnie Groom