John's Note: I've hunted turkeys for more than 30 years. I consider myself something of an expert, not because I know all about turkey hunting, but because I've made every mistake a hunter can make at least twice. While turkey hunting, I've learned first-hand what won't work, and what equipment you must have for success afield. On this checklist, I include the equipment I've learned to take with me to make my hunt much-more successful and comfortable. I keep all my equipment packed in my turkey vest and my hunting pack throughout the season, adding and subtracting items as I use them. Then I know I'm ready to attack the day when I hear that first gobbler talk to the tall timbers at the christening of a new day. Here are some items turkey hunters have told me everyone needs to take afield (see Days 1-4).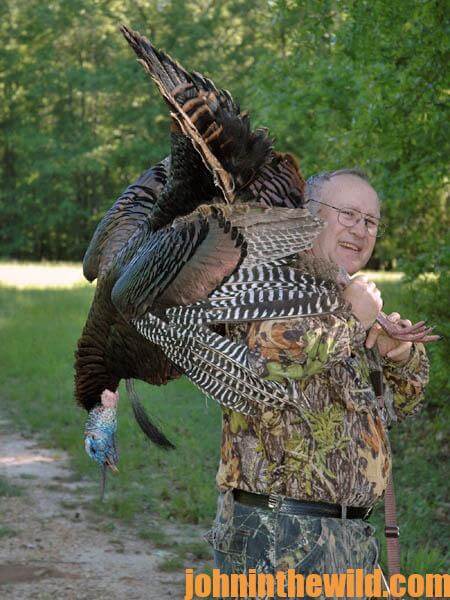 A well-made turkey-hunting vest that fits. To carry all this stuff, you'll need a well-stitched vest made of heavy-duty cloth that has a number of pockets that open and close easily without Velcro where you can place your gear and also a comfortable seat built in it. Always spend extra time and money to find and buy the most comfortable and functional turkey-hunting vest you can. Look for these features in a turkey-hunting vest:
a snap strap to pull the shoulders straps together in front of your chest, which will distribute the weight in the vest more evenly and will allow you to carry your turkey and your gear out of the woods much easier;
numerous external pockets for box calls, slate calls and other gear like sandwiches and a water bottle;
shell loops that keep your shells out of the bottoms of your pockets and within easy reach;
deep, front-side, internal, easy-to-open pockets where you can put your mask, gloves, a couple of friction calls and other gear that you need to reach quickly. When I sit down to call in a gobbler, I'll usually take my arms out of the straps of my vest and fold my vest back, which makes these two inside pockets the closest and most accessible to me;
a large, deep game bag that snaps together at the top which allows me to lay my turkey in it by simply unsnapping and then re-snapping the top of my game bag but that still has enough room to hold my rainsuits, waders, tennis shoes, my stuff bag and an orange flag that I can attach to the back of my vest for safety when I carry a turkey back to my vehicle;
a drop seat that comes down easily and has plenty of cushioning and back support for comfort. This seat needs a design that will make it fit into any kind of stump, root system or bush where I may take a seat, yet won't be in the way if I leave it down when I change locations quickly to re-position on a bird. I want a turkey hunter to design the vest I wear. Personally I consider a quality turkey vest second only to my gun and my shells in importance to my turkey-hunting success. A very-good turkey hunter can take a turkey without a call, but few turkey hunters can bag their birds if they can't carry their gear easily and sit comfortably for some time.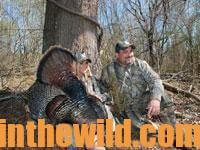 A sharp knife that keeps its edge. I like a knife that will allow me to field dress a turkey quickly and easily where I take it to reduce the amount of weight I have to carry out of the woods and keep the bird fresher, longer.
A small compact, idiot-proof camera, since turkey hunting means more than simply hunting and bagging a bird. You can build memories that last a lifetime by capturing the visual images of your life when you turkey hunt and photographing the people you hunt with and the turkeys you've taken where you've bagged them. If you don't have a camera with you, then you only go home with a dead bird and probably some short-lived memories.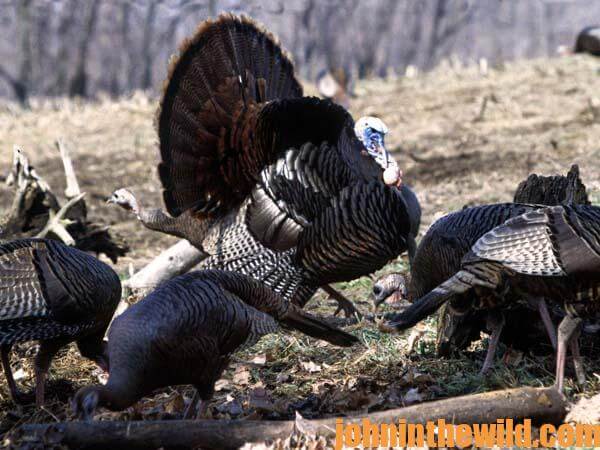 A sleep machine, which I consider my number-one priority. If you go to turkey camps and have to room with someone who snores all night, you can't get the sleep you need to hunt effectively the next day. I've roomed with individuals before who've snored so hard they've practically loosened the putty in the window panes. A battery-operated sleep machine that sounds like rain, ocean waves or a train will let you sleep by drowning-out the snoring. I use the rain sounds for light snorers, the waves breaking against the shore for medium to heavy snorers and the sound of the locomotive for heavy snorers.
To get "PhD Gobblers," "Turkey Hunting Tactics" and "The Turkey Hunter's Bible," ebooks by John E. Phillips click here.
About the Author
John Phillips, winner of the 2012 Homer Circle Fishing Award for outstanding fishing writer by the American Sportfishing Association (AMA) and the Professional Outdoor Media Association (POMA), the 2008 Crossbow Communicator of the year and the 2007 Legendary Communicator chosen for induction into the National Fresh Water Hall of Fame, is a freelance writer (over 6,000 magazine articles for about 100 magazines and several thousand newspaper columns published), magazine editor, photographer for print media as well as industry catalogues (over 25,000 photos published), lecturer, outdoor consultant, marketing consultant, book author and daily internet content provider with an overview of the outdoors. Click here for more information and a list of all the books available from John E. Phillips.