John's Note: Outdoor writer John E. Phillips has hunted turkeys almost his entire life. He went to college at the University of West Alabama in Livingston, Alabama, in a section of the state that never has had a closed turkey season. There he met fine turkey callers from across the state whose passions included calling and hunting wild turkeys. A couple of years, he was so addicted to turkey hunting that he spent 30-40 days in the spring hunting wild turkeys all over the country and in Mexico.
I don't think you can ever have enough turkey calls.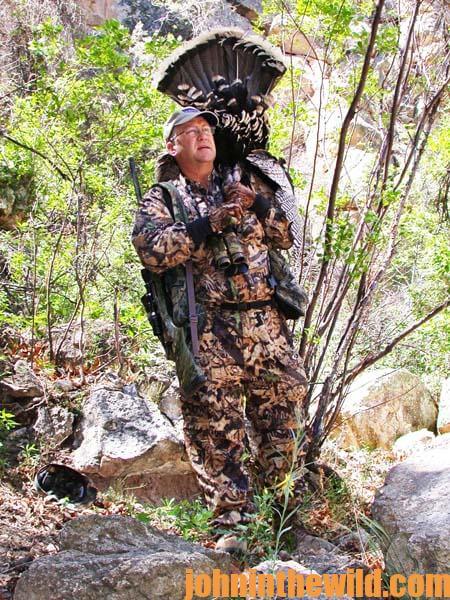 When I go turkey hunting, I look like a turkey call salesman. I have box calls (usually at least 2 or 3), diaphragm calls, slate calls, glass calls, push button calls and every kind of turkey call imaginable. Most of the time you can use more than one call to call in a turkey, but sometimes birds only will answer one call. You never know which one it is.
One time I was standing on a high ridge in Mexico as the sun started to peep over the mountain. My guide had told me that there were plenty of turkeys in the valley below us. I used every call in my turkey vest, but I couldn't make a gobbler talk. Finally as we got ready to leave, I remembered my zipper pocket inside the right pocket of my turkey vest. I dug down in that pocket past my extra camouflage gloves, head net and a gobble shaker and in the bottom of the pocket, I found a little push-pull (push button) box call. This call was so simple to operate that a 5 year old could call turkeys with it. However, the people I knew who always carried one with them were some of the best turkey hunters in the nation. That little call had a different sound, and because it wasn't used by very-many hunters, the push button call usually would be the one turkey call that gobblers never had heard.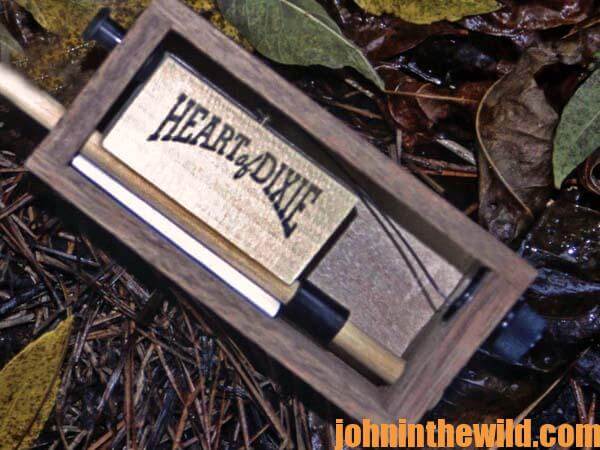 So, I pulled out the little push button call, pushed the button three times and heard a gobbler explosion. At least 20 gobblers answered that call, and every time I made a yelp, a cluck or a purr, those Mexico Gould's turkeys would answer. In less than 35 minutes after the first time I called with the little push-pull call, I had bagged my first ever Gould's turkey. On other hunts, often I've had one particular style of call that has made turkeys gobble when nothing else will. Therefore if you want to be as successful as you can be, always carry a wide variety of turkey calls with you.
Locator Calls :
The standard locator call is an owl hooter or a crow call. If you hunt public lands, these are often the locator calls that most turkey hunters use. For this reason I like to use a hawk call, a pileated woodpecker call or a coyote howler. I even have successfully used a dog whistle to make turkeys gobble. Every time a new locator call comes out, I try it out, because you never know what call will make a turkey talk. The more calls you have, the better your odds are for finding and taking turkeys.
To get John E. Phillips' eBook "Turkey Hunting Tactics," click here.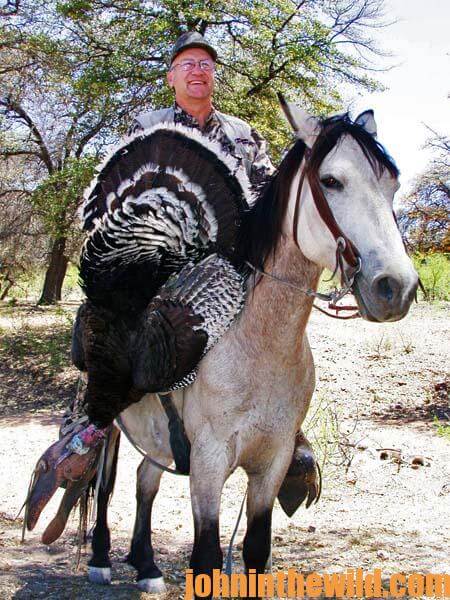 About the Author
John Phillips, winner of the 2012 Homer Circle Fishing Award for outstanding fishing writer by the American Sportfishing Association (AMA) and the Professional Outdoor Media Association (POMA), the 2008 Crossbow Communicator of the year and the 2007 Legendary Communicator chosen for induction into the National Fresh Water Hall of Fame, is a freelance writer (over 6,000 magazine articles for about 100 magazines and several thousand newspaper columns published), magazine editor, photographer for print media as well as industry catalogues (over 25,000 photos published), lecturer, outdoor consultant, marketing consultant, book author and daily internet content provider with an overview of the outdoors. Click here for more information and a list of all the books available from John E. Phillips.
EXPLORE MORE: you'll love these stories from John too