Editor's Note: Twenty-Six-year-old Dustin Connell of Clanton, Alabama, won the Bassmaster Elite Series Tournament on Ross Barnett Reservoir in Mississippi, April 27 – May 1, 2017, and received a check for $100,000. For the 4-day tournament, Connell weighed in a little over 64 pounds of bass. In this tournament, he bested his idol, Kevin Van Dam, of Kalamazoo, Michigan, by 2 pounds and 3 ounces. But becoming a tournament winner on the Bassmaster Elite Circuit may not be nearly as important as the route Connell and nine other collegiate scholastic bass fishermen have taken to reach the highest level of tournament bass fishing. This year's Bassmasters Classic winner, Jordan Lee, from Guntersville, Alabama, won $500,000 following the same path Connell did. He went to college to become a better bass fisherman.
"I started fishing bass tournaments when I was 12-years old," Dustin Connell explains. Connell fished with his brother when his brother was 16 and bought his first bass boat. The two Connells finished second in the first tournament they competed in and then moved on to fish night tournaments. They took checks home from each tournament regularly. When Connell went to Chilton County High School in Clanton, Alabama, the high school fishing team program hadn't really begun. He graduated in 2008, and the high school fishing program at Chilton County High School came on strong in 2009. But by that time, Connell already had set his sights on becoming a professional bass fisherman.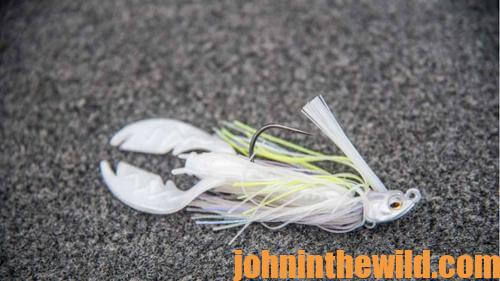 To prepare for that vocation, Connell entered the University of Alabama in Tuscaloosa, Ala., and majored in marketing. "I was an Alabama football fan and knew that Alabama had one of the top-ranked college-fishing teams in the nation," Connell remembers. "To be honest, the main reason I went to college was to be a part of the University of Alabama's Fishing Team. Initially I had planned to get a degree in electrical engineering, but because I was fishing so much and had made the decision to become a professional bass fisherman, I changed my major to business with a concentration on marketing. I had pretty much set as a goal to become a competitive professional bass fisherman after graduation, and I knew that a marketing degree would help me learn how to market myself and the products of my sponsors. I also knew if I wasn't successful fishing against the best bass fishermen in the nation, I'd have that marketing degree I still could use."
When Connell arrived at the University of Alabama, he learned that if he had a boat, he could join the fishing team. The team had qualifying bass tournaments, and the students who fished the best in those qualifiers would be on the traveling team that competed against other college teams all over the nation.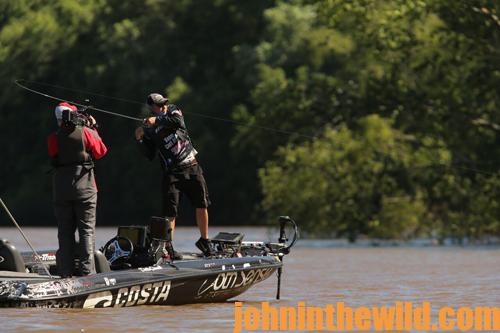 "My goal my freshman year at the U of A was to win Angler of the Year title for my team, and I made Angler of the Year my freshman year," Connell says. "Our team had several sponsors that helped us with equipment and our traveling expenses, but I didn't have any sponsor at that time." Connell also won Angler of the Year for the University of Alabama's Fishing Team his sophomore, junior and senior years in college. "One of the big advantages of being on a college- bass fishing team was we got to travel all over the country and fish on various lakes under different water and weather conditions," Connell explains.
Fishing as much as possible and traveling to fishing events just about every weekend, I'm sure Connell's parents were concerned about his school work. However, he quickly proved that he could maintain an A and B average, while competing as a tournament fisherman and learning how to become the best bass fisherman he could be. And as Connell mentions, "I only made one C in my 4 years in college."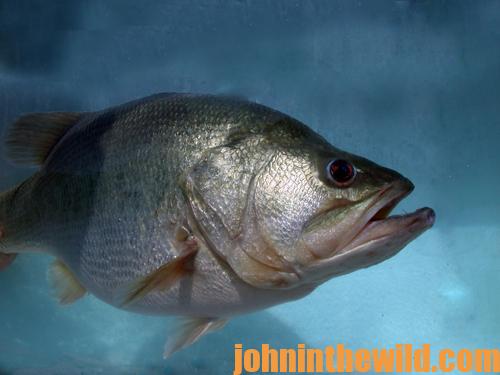 To learn more about bass fishing and get John E. Phillips' Kindle eBooks, print books and audiobook on bass fishing, go to http://johninthewild.com/books/#bass, or for Nook books, visit www.barnesandnoble.com.
Tomorrow: Professional Bass Fisherman Dustin Connell Explains How Academics and Fishing Fit