Editor's Note: Joe Drake from Fortson, Georgia, first started hunting turkeys in 1979 and began entering turkey calling contests in 1981. He has been guiding hunters to turkeys since 1985. He won the World Turkey Calling Championship in 1987. He's won three national championships, one US Open Championship, eight Georgia State Turkey Calling Championships, seven Southern Open Titles and several other state championships.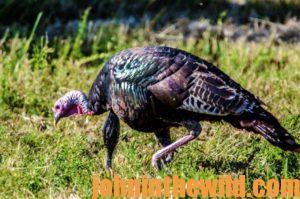 The Outdoor Writer and the Headless Turkey
I was hunting with a famous outdoor writer a few years ago on Callaway Gardens' property in Georgia. We called several turkeys that morning but couldn't get any of them to come in to where we were. I was feeling pretty bad that I couldn't get this outdoor writer a turkey within shooting distance. This writer just recently had bought a brand new 3-1/2" 12 gauge. Back then, gun manufacturers hadn't learned how to lessen recoil from those big guns. When you shot them, they would stomp you into the ground. However, this outdoor writer was a big fella and could handle heavy recoil much better than a man of smaller stature.
Later in the morning, we got on our third turkey. I'd call to the turkey, and the bird would gobble back from a field. I told the writer, "We can't get close to that turkey, without him seeing us. So, I'm going to try to call him across that field and a little ditch that's between us and up this hill. If we try and move to that turkey, he'll see us and spook. You won't be able to get a shot at him. I know the odds aren't in our favor to try to call him that far and across that ditch, but that's the only chance we've got to get that bird within shooting range."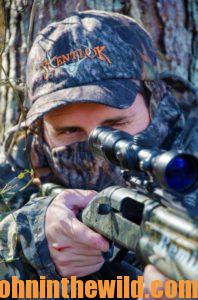 I started calling to the turkey, and after about 30 minutes of calling, and the bird answering me, I shut-up. I waited to see what the turkey would do next. The turkey went out of sight, and then in a few short minutes, gobbled right below us. I gave the ole bird a couple of soft yelps. The turkey went off to the right of our stand, turned and started walking straight to us. Since the turkey was so close to us when he gobbled, I laid down on my back, so at least the turkey wouldn't be able to see me.
My writer had his gun up, ready to shoot the longbeard, and said, "That turkey's too close for me to take a shot. He's right at the end of my boots." I whispered back, "Well, move your boots, and kill the turkey." When the writer shot, the gobbler was only about 3-feet away from his gun barrel, and he almost blasted the turkey's head from its body. That was one of the strangest turkey hunts ever.
*What I Learned from the Headless Tom:
a) You never should give up on trying to take a turkey. Everyone knows that one of the toughest turkeys to call is a bird out in a field. This bird also had to cross a ditch.
b) You can make the shot – even on a turkey close by like this one – only 3 feet from my writer's boots.
c) You must be ready to make adjustments, depending on where the turkey appears within gun range, and how your hunter has to adjust to make the shot.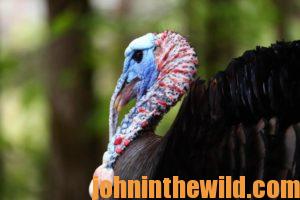 The Lost Turkey Hunter's Hunt for Easterns
Billy was of short stature and such a memorable outdoor writer because he and I tended to get lost – no matter where we turkey hunted. Bill Jordan, the president and owner of Realtree, held many outdoor writers' camps at Georgia's Callaway Gardens, and I guided for him there. Although I had guided on the Callaway Gardens' property for many years, Billy and I got lost on this hunt. That morning, both of us had bagged a bird before a thick cloud cover rolled in to where we were in a swamp. We went the wrong way two or three times, trying to get back to the truck. Remember this time was before GPS or any of the hunting apps were available. Finally, we came to a road, and I recognized where we were. We had to make a 10-mile hike to get back to the truck.
* What I Learned from Getting Lost While Hunting:
a) Don't leave home to hunt turkeys without these three items: a hand-held GPS and/or a cell phone that has GPS; extra batteries for when your GPS dies; and a compass, regardless of how many times you've hunted a property.
b) Always, always, always mark the spot where you park your vehicle as a waypoint on your GPS receiver. Take notice of the direction you're moving when you leave your vehicle.
c) Be aware of where you are in the woods and what direction you'll need to go to return to your vehicle.
d) Make sure you use an app that will allow you to download a map of the property where you'll be hunting on your cell-phone GPS. Then, if you don't have satellite coverage when you're hunting, you still can see where you are in the woods, and where your vehicle is.
Lost Again – This Time in Rio Grande Turkey Country
I've guided turkey hunters all over the United States and still believe that getting lost on cloudy, rainy days in low country where big trees shade out the sky is the easiest. Now having said that, I was guiding in Texas, which can be flat and almost treeless, with plenty of big pastures. My hunter and I had been hunting all morning long and failed to take a turkey, even though those Rio Grande gobblers were gobbling like crazy. We'd crossed several fences, and I had no earthly idea where we were. There were very-few trees, but every time we came to a mesquite tree, I'd climb to the top and try to look for a landmark. Finally, after climbing about three or four trees, I spotted the roof of a humongous house, and I knew that the house I was looking at wasn't on the ranch where we were staying.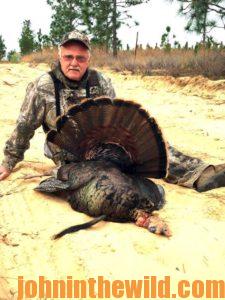 I told my hunter, "We've got to go toward that ranch house because surely someone will be there who can tell us where we are, where the ranch house we've left from is, and possibly give us a ride back to our ranch house."
We'd been chasing a turkey that was gobbling going away from us. When we made a big circle trying to get in front of that turkey, I learned later that we had crossed a fence onto land owned by someone else where we didn't have permission to be hunting. As I studied our situation, I decided we probably didn't need to go to that rancher's house. We walked away from the house I'd seen in the distance, found a road and decided to walk down it. Well, that road ran into another dirt road, and that dirt road ran into another dirt road until eventually, I knew where I was. We were able to get back to the ranch house where we were staying.
* What I Learned from Being Lost Again:
a) Don't believe you can't or won't get lost on a property that may be as flat as a pancake.
b) Give a gobbling bird your undivided attention as you're going to him. More than likely, you won't remember how to return to your vehicle. So, if you always expect to get lost when you're turkey hunting and plan how to get back to your vehicle, then the distance will be much shorter, if you mark your vehicle as a waypoint on a GPS receiver and/or your cell phone.
c) Remember most turkey hunters will get lost sometime during the spring, regardless of how good a hunter he or she is, or how good a guide he thinks he is.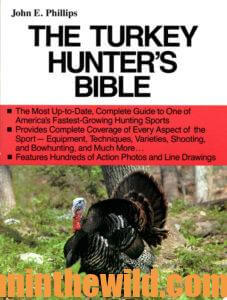 To learn more about turkey hunting, check out John E. Phillips's book "The Turkey Hunter's Bible," available in print, Kindle and Audible versions at https://www.amazon.com/gp/product/B007HT1IUS/ref=dbs_a_def_rwt_hsch_vapi_taft_p1_i7. You may have to cut and paste this link into your browser. (When you click on this book, notice on the left where Amazon says you can read 10% of this book for free and hear 10% for free). To learn more about other turkey books by John E. Phillips, go to www.amazon.com/author/johnephillips.
Tomorrow: Joe Drake Explains about the Turkey Breeding Season and When's the Best Odds to Take 2-Year-Old and Boss Gobblers