Editor's Note: Joe Drake from Fortson, Georgia, first started hunting turkeys in 1979 and began entering turkey calling contests in 1981. He has been guiding hunters to turkeys since 1985. He won the World Turkey Calling Championship in 1987. He's won three national championships, one US Open Championship, eight Georgia State Turkey Calling Championships, seven Southern Open Titles and several other state championships.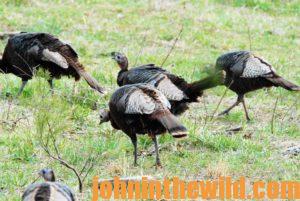 What about the Turkey Breeding Season
I've learned so much about turkey hunting over the years. At the first part of the season, turkeys are more difficult to take than they are later in the season – perhaps because their testosterone level isn't as high at the beginning of the season. Or, maybe the hens aren't as receptive to a gobbler during the early season as later on in the season. In the middle of the season, 2-year-old gobblers are easier to take than boss gobblers, because the boss gobblers usually have learned to round-up a bunch of hens – leaving very few hens to breed with the 2-year olds. Even if the younger gobblers have two or three hens with them, you usually can call them up in the middle of the season, since they want to gather-up as many hens as they can. The turkeys may gobble one or two times in the morning and then get with their hens and not gobble the rest of the day. Later in the season, you'll start to hear a lot more gobbling, and fewer hens will be available for the gobblers to breed. So, they'll often come in when called. You'll always want to save one turkey tag for the very end of the season, when the hens will be going to thick areas to rest.
Why Turkeys Don't Gobble as Much Now as They Once Did
Turkeys used to gobble frequently back in the 1980s and 1990s, after they'd been reintroduced to many areas. Very-few people then knew how to call and hunt wild turkeys. However, today turkey hunting has become almost as popular as or more popular than white-tailed deer hunting. Information on how to hunt and how to call turkeys is more-readily available, and hunters are willing to teach others how to hunt turkeys.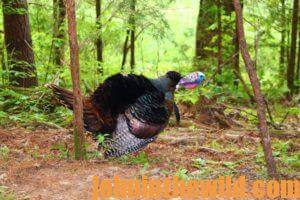 Another factor that I believe has caused turkeys not to gobble as much as they once have is low fur prices. There are very-few trappers today. A gobbler knows when he gobbles, he is very likely to call in a hunter, a fox, a bobcat or a coyote. The number of nest predators like coons and possums has increased, and birds of prey like owls, hawks and eagles can't be harvested like they once were. The older gobblers have learned that the less they gobble, the greater their odds are for survival. Another factor that many other turkey hunters may not be considering is the growth of feral hogs throughout the nation. These hogs tend to destroy turkey nests.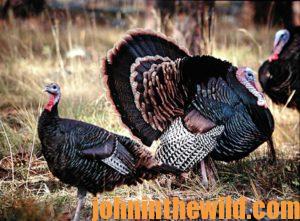 Editor's Note from John E. Phillips: Well-known turkey caller and hunter, my friend, the late Ben Rodgers Lee, once said, "Turkeys don't gobble as much now as they once did because turkeys that gobble often die young. Turkeys that don't gobble survive. So, as hunters we may be breeding the gobbling gene out of turkeys."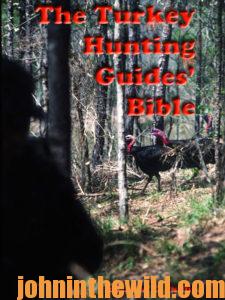 To learn more about turkey hunting, check out John E. Phillips's book, "The Turkey Hunting Guides' Bible," at https://www.amazon.com/gp/product/B01ITWYY2K/ref=dbs_a_def_rwt_hsch_vapi_taft_p2_i11and available in Kindle, print and Audible versions. You may have to cut and paste this link into your browser. (When you click on this book, notice on the left where Amazon says you can read 10% of the books for free and hear 10% for free). To learn more about other turkey books by John E. Phillips, go to www.amazon.com/author/johnephillips.