John's Note: When we asked two of the nation's top bass fishermen, Denny Brauer of Camdenton, Missouri, and Mark Davis of Mount Ida, Arkansas, to give our readers the best information on how to catch bass at this time of the year, they somewhat surprised us when they both named the buzzbait, a top water lure, as their number one choice for late fall and wintertime bass fishing, although they also selected other baits.
Many people don't realize that in the late fall and the early winter, bass still will take top water lures.
We've asked the pros why, what lures we should fish, and how to fish those lures. Mark Davis of Mt. Ida, Arkansas, has won the Angler of the Year title four times and the Bassmaster Classic. He's one of the most consistent fishermen on the BASS circuit. Although Davis likes a buzzbait, he also fishes primarily wake baits in cooler temperatures.
When I'm fishing the Wake Shad, I like 14 or 15 pound test monofilament line on a baitcasting rod or reel. You can cast this lure on spinning tackle, but I prefer to use baitcasting tackle. The reason I prefer monofilament instead of fluorocarbon is because the monofilament floats and helps keep the lure above the water. You probably can use bigger than 14- or 15-pound-test line, but I like that size. I can cast it further than I can cast heavier line. When I'm fishing the Wake Shad, I like to make long casts to give the bait plenty of time to attract the bass before the bait gets back to the boat. To help me make those long casts, I like a 7 foot medium action rod. Most fishermen already have this kind of rod and line, so you don't have to buy any special equipment to fish the Wake Shad.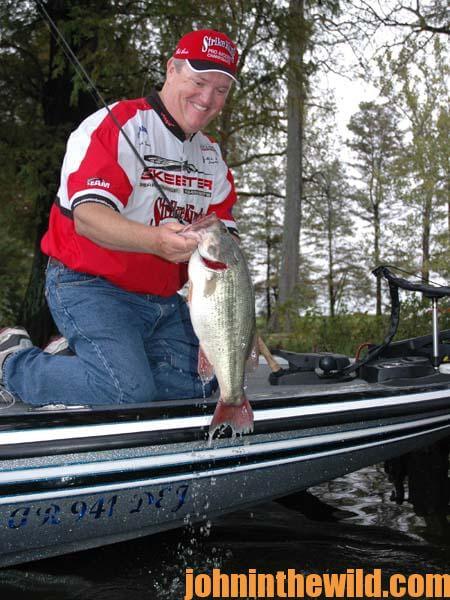 Because the leaves are off the trees, more sportsmen are thinking about deer and duck hunting, rather than bass fishing.
Even though most fishermen believe that bass are deep at this time of year, don't overlook these top water baits, because some of the best tournament-bass fishermen in the nation are using them right now for fall and wintertime bass.
To learn more about bass fishing, get John E. Phillips' Kindle eBooks and some print books, "How to Bass Fish Like a Pro," "How to Win a Bass Tournament," "Catch the Most and Biggest Bass in Any Lake: 18 Pro Fishermen's Best Tactics, "Hot Weather Bass Tactics" and "How to Become A Tournament Bass Fisherman." Click here to get these books.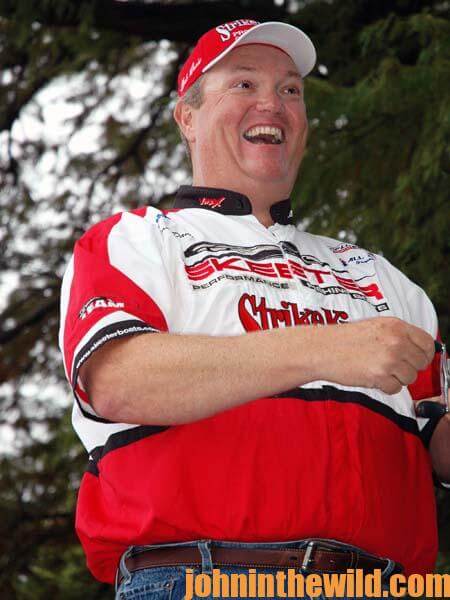 About the Author
John Phillips, winner of the 2012 Homer Circle Fishing Award for outstanding fishing writer by the American Sportfishing Association (ASA) and the Professional Outdoor Media Association (POMA), the 2008 Crossbow Communicator of the year and the 2007 Legendary Communicator chosen for induction into the National Fresh Water Hall of Fame, is a freelance writer (over 6,000 magazine articles for about 100 magazines and several thousand newspaper columns published), magazine editor, photographer for print media as well as industry catalogues (over 25,000 photos published), lecturer, outdoor consultant, marketing consultant, book author and daily internet content provider with an overview of the outdoors.