John's Note: Mark Land is the technical support manager for Feradyne Outdoors, LLC (http://www.feradyne.com/) which includes Rage Broadheads (www.ragebroadheads.com), Muzzy (www.muzzy.com), Tru-Fire (www.trufire.com) and Nockturnal (http://nockturnal.com). He handles the bowfishing promotions and the Feradyne Pro Staff, including Muzzy.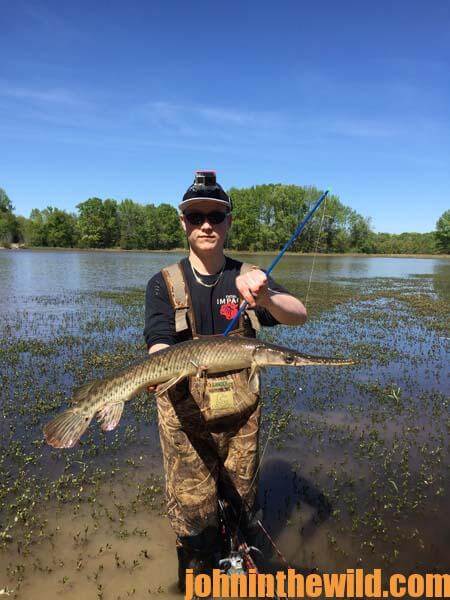 You can begin to bowfish with a recurve bow that you buy secondhand at a pawn shop, or you can take one of your hunting bows, a fish arrow and a fish point and start bowfishing. The equipment for bowfishing hasn't changed very much over the last 10-20 years. The bowfishing reels are where we've seen some of the most-dramatic improvements. Most of the fish points on the market today are some version of the Muzzy Quick Release Fish Point, but there have been some changes. Some of the points have three prongs and will hold bigger fish or softer skin fish better. Also, some specialized equipment has been made for taking large animals like alligators or sharks, and a lot of new bows have been brought to the marketplace. Some bows allow the shooter to shoot fish better, but a beginner can start with any kind of bow and learn to shoot fish.
Muzzy offers a recurve bow package with everything you need to start bowfishing that sells for about $200. Some of the best competitive bowfishing tournament shooters shoot bows that cost about $800. Once you put the best accessories on one of those $800 bows – the bow, the reel and the other accessories, it can cost well over $1,000. That sounds like a lot of money for a bow. But when you look at the hunting bow market, archers are spending $1,200 – $1,800 for a bowhunting bow and arrows that they only may shoot at an animal one to eight times during a season. With a bowfishing bow, you can shoot that bow and take fish all year long. Often, you'll get much more use and many more shots with a bowfishing bow than you do with your deer-hunting bows.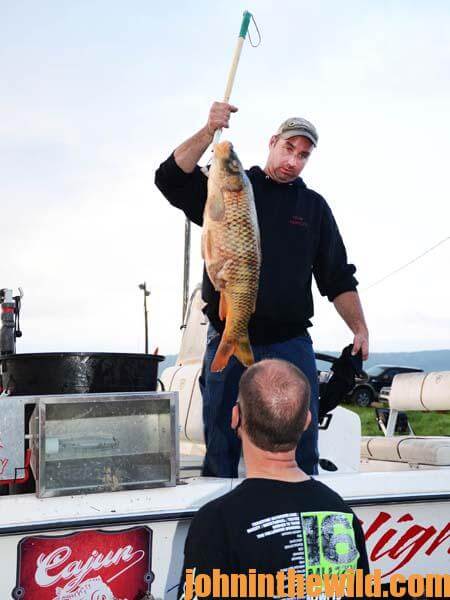 Bowfishing can be compared to crappie fishing. Today you still can catch crappie on a cane pole with an inexpensive bobber, line and hooks, but the best tournament crappie fishermen are using graphite poles and rods, fluorocarbon line and sophisticated jigs and tackle. Now, many tournament bowfishermen are using carbon arrows, because they're the straightest and most-consistent flying arrows. The more consistently you can shoot, and the better your bows are tuned, the more fish you'll take. Bowfishermen realize that every fish they don't miss but put in the boat is a fish that can help them win. So, there are advantages to using better bowfishing equipment and learning how to set-up your bow and arrow to shoot more consistently. In tournament bowfishing, we've seen the contestants who use the better equipment tend to consistently do better in tournaments than the bowfishermen who don't upgrade their equipment.
You can get some information on bowfishing on http://www.muzzy.com, or on our Muzzy Bowfishing Facebook page https://www.facebook.com/Muzzy-Bowfishing-115477487783/?fref=ts. Also, there are numbers of bowfishing groups that you can join on the internet and get information from about good lakes to bowfish and how to bowfish better.
To get John's book, "The Bowfishing Bible," go to http://amzn.to/22zX7Zz. To learn more about hunting and fishing from John E. Phillips' print and eBooks, click here.