John's Note: Hunting a turkey is different than calling a turkey. To take a turkey by hunting and not calling, you must learn the tom's daily routine from when he flies off the roost and then flies back up. You also need to know where the turkey's going and when he should arrive. Then you may can bag that bird without calling him. David Hale of Cadiz, Kentucky, co-founder of Knight & Hale Game Calls (www.knightandhale.com), was known as a turkey taker before he learned to use a turkey call. To become a master of the sport of turkey, Hale believes that a hunter must learn to hunt turkeys first and to call them secondly. As the late 5-time World Champion turkey caller Ben Rodgers Lee always said, "There are some turkeys that if you call to them, you'll never take them."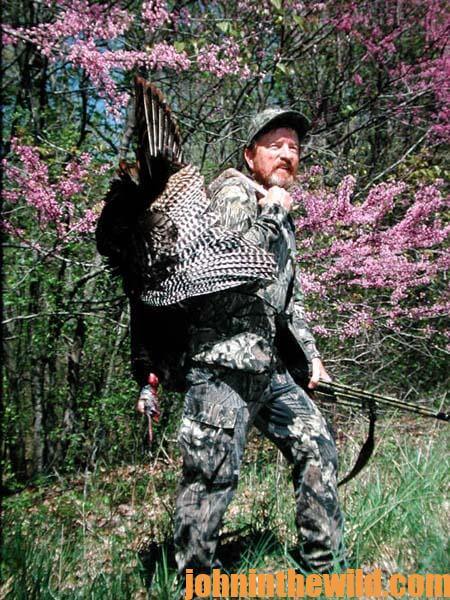 The longer I stayed in the woods, the more I understood about turkeys. I learned how to go into the woods early in the morning, hear a turkey gobble and listen to him fly-down and then walk-off. Our turkeys in Tennessee and Kentucky usually walk on the tops of ridges, because that is where they can hear their hens the best. So, when I heard a turkey gobble from the roost, fly-down and begin to walk down a ridge, then all I would do was take off running to get ahead of that turkey on the same ridge with him and wait for him to walk toward me. Sometimes I might have to wait 2 hours, but many times, the tom would come walking on down that ridge right into my gunsights. I never would call. Even today I don't try and call a turkey that is just naturally and normally going to walk to me. There is no sense in calling if you don't have to do it.
There are many hunters who would say that this is not the most-ethical way to hunt a turkey and would label me a bushwhacker. However, in my opinion, much more hunting skill is required to be able to get in front the turkey and figure out just where he's going to walk and be sitting there when he walks up, than calling a tom up and killing him. This tactic works well when there have been many other hunters in the woods fooling with the turkeys, or when you're trying to take a call-shy bird.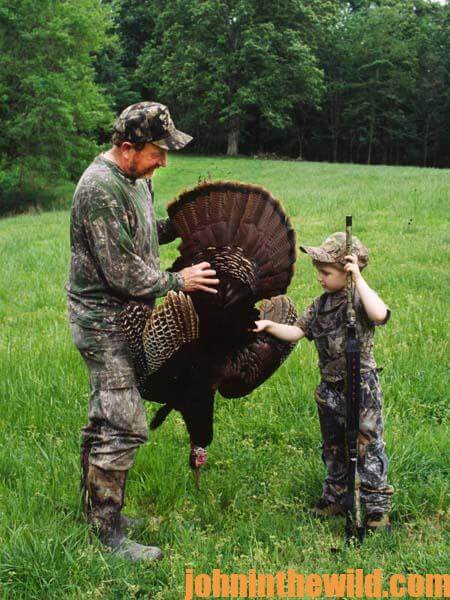 One thing to remember if you are attempting to get in front of a turkey that is walking a ridge is not to take a stand on top of the ridge where you can spot the bird coming for 200 yards – because then he can see you for 200 yards too. Instead, take your stand on one side of the ridge or the other. Then when you observe the bird, he will only be 50 to 60 yards away from you. To hunt this way, the hunter has to be both aggressive and patient. You have to aggressively go after the turkey and move quickly to get in front of him. But once you are ahead of the bird, you must be patient enough to let him walk to you.
To learn more about turkey hunting from the masters, get these Kindle eBooks and print books by John E. Phillips, including: "The Turkey Hunter's Bible (available as an eBook or in paperback)," "PhD Gobblers: How to Hunt the Smartest Turkeys in the World," "Turkey Hunting Tactics," "How to Hunt Turkeys with World Champion Preston Pittman," "The 10 Sins of Turkey Hunting with Preston Pittman" and "Outdoor Life's Complete Turkey Hunting." Click here to get these books. To get John's newest book, "The Turkey Gobbler Getter Manual," for free, click here.
Next: Meeting Harold Knight and Learning to Call with David Hale
EXPLORE MORE: you'll love these stories from John too