Editor's Note: Dustin Connell was raised in Clanton, Alabama, and today lives in Deatsville, Ala., on the banks of Lake Jordan. I first met Dustin when he just had won his third Angler of the Year title on the fledgling University of Alabama Bass Fishing Team. He was Angler-of-the-Year there from 2010 until 2012, and after he graduated with degrees in business and marketing, he more or less fell off the radar of most bass fishermen. But on February 27, 2021, while fishing Lake Eufaula, Connell won the Red Crest Tournament and was declared the World's Champion of Bass Fishing on Major League Fishing (MLF) (https://majorleaguefishing.com/). I wanted to know the back story of how Connell survived and thrived between graduating from Alabama to becoming a world champion bass fisherman on MLF.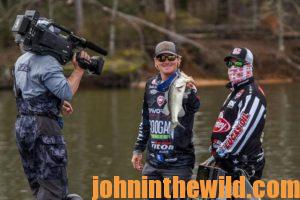 Winning $300,000 as the World Champion on MLF was my biggest accomplishment ever. And, although that money is really going to help me, my wife and my fishing career, the title will do even more for my professional bass-fishing career, I started as everyone with a bass fishing rod and reel to fish. All my sponsors will feel good about my win because that win will result in my sponsors receiving so much publicity and promotion. Earning this title has been my goal from Day One, and without a doubt, I've cemented my position in the world of professional bass fishermen as one of the best.
With that being said, one of the questions I've recently been asked by reporters is, "What are you going to do next after this tremendous win?" I must say that I'm going to keep my head down, work as hard as I can and try to qualify for another Red Crest Championship and win a title.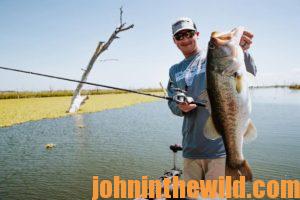 As we're talking, I'm preparing to drive to Lake Sam Rayburn in Texas for my first MLF event of the year. When I was working for the construction company and fishing local and regional bass tournaments, I was also guiding on rivers in Alabama. However, since coming to MLF, I haven't had time to do any bass-guiding trips. Any time I have off between tournaments, I'm preparing all my tackle and my boat for the next event.
Looking back now, I see that by fishing on the University of Alabama's bass-fishing team, I traveled to many different locations and lakes, which helped me learn how to fish as a tournament angler. Traveling is a major part of the life of a professional bass fisherman and fishing all types of lakes and rivers all over the nation is key to learning them and being successful. This experience was also hugely important in increasing my ability to become a national pro. I learned to be really disciplined because with all that traveling and fishing, I still had to make good grades while I was in college. So, not only did my college-fishing experience prepare me to be an on-the-road bass pro, but it also prepared me to do the things that a player has to do to be ahead of the game.
I also realized that my business and marketing degrees enabled me to better learn what sponsors expected from a professional angler. I not only learned how to build my own brand, but also how to build the brand of the companies that sponsored me. I'm 30-years old right now, and I'm considered one of the young guns who has been able to use his college-fishing experience to become successful on the pro-fishing circuit. Since I've left college, there have been hundreds more college tournament fishermen who have moved into the pro ranks on many different bass-fishing circuits. I would advise any young man or woman, who like me was dreaming of one day becoming a professional angler, to join a college fishing team. That's the best way I know to gain exposure to prepare for your life's work. I also recommend that they take college courses like business, marketing and public relations, since those classes will teach them what sponsors expect out of their anglers.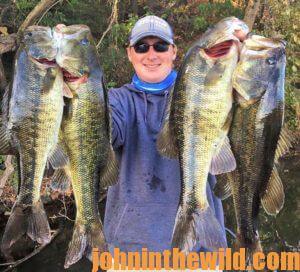 Although I've only been a professional fisherman for about five years, I've been fishing competitively much longer than that, including my four years on the collegiate circuit and in local and regional tournaments in high school and college. So, when you count those years, I've been tournament fishing for well over 12 years. Those experiences have taught me how to analyze a lake before I reach it, and find the places I want to scout and learn seasonal patterns for bass, especially on the lake I'm fishing next.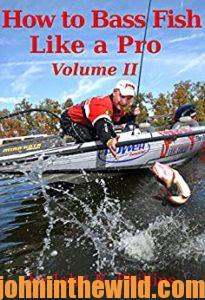 To learn more about catching bass, check out John E. Phillips' latest book just published in October, 2020, "How to Bass Fish Like a Pro, Volume II," at https://amzn.to/3kb0QI6, available in Kindle and in print and soon to be available in Audible. You may have to copy and paste this click into your browser. When you click on this book, notice on the left where Amazon says you can read 10% of the book for free).
Tomorrow: Dustin Connell Says Public Relations Is a Must for Professional Bass Fishermen