Editor's Note: Dustin Connell was raised in Clanton, Alabama, and today lives in Deatsville, Ala., on the banks of Lake Jordan. I first met Dustin when he just had won his third Angler of the Year title on the fledgling University of Alabama Bass Fishing Team. He was Angler-of-the-Year there from 2010 until 2012, and after he graduated with degrees in business and marketing, he more or less fell off the radar of most bass fishermen. But on February 27, 2021, while fishing Lake Eufaula, Connell won the Red Crest Tournament and was declared the World's Champion of Bass Fishing on Major League Fishing (MLF) (https://majorleaguefishing.com/). I wanted to know the back story of how Connell survived and thrived between graduating from Alabama to becoming a world champion bass fisherman on MLF.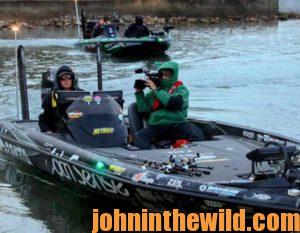 In past years, professional anglers depended heavily on newspaper writers, magazine writers, TV show hosts and radio show hosts to get the word out about the anglers and their sponsors. However, in this new electronic world we live in, and social media playing such a strong role in releasing information about new products and tournament fishermen, there are about 30 pros I know of right now who have hired their own public-relations specialists. A specialist travels with the fisherman to tournaments and is with him on practice days to film YouTube videos of the angler. Then an angler's fans always will be up-to-date on the new techniques that the pros are learning, as well as the new equipment they're using. All they want to do is learn how to fish like a pro angler. The one thing that a pro angler never has enough of is videos about how and what he fishes or digital images to send out with press releases and for the media who are writing about him. Having a cameraman who can produce and distribute videos on YouTube and Facebook about what you do, how you do it, and what products you use is one of the best ways to solve this problem.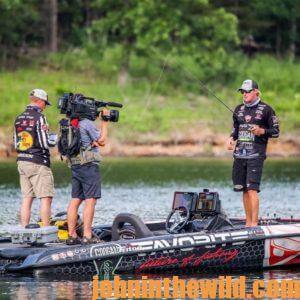 The video that your public-relations specialist films also can be used to get the word out for your sponsors. This is an easy way to show them and your fans how you're using products, how their products work, and how you're able to catch more bass with these products than other products on the market. Sponsors are very important for a professional angler because you're not always going to win every tournament in which you compete. With that being said, we anglers have created new ways to help our sponsors.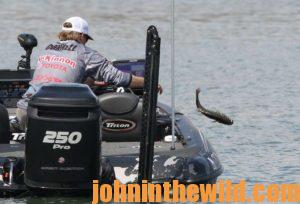 When I first started fishing the professional circuits, very few people had their own personal videographer and digital photographers. However, in recent years, this trend drastically has increased amongst all the pros. Having your own PR person who can supply information and photography to your fan base and to your sponsors is a factor that helps you attract sponsors and keep them. Not only do the videos and digital photography help those who sponsor you, but they also help an angler build his brand. Once again, this is where my business and marketing degree certainly has paid off for me. I've learned what the term branding means, not only for my sponsors, but also for myself. I've learned that the more brand recognition I can produce for my sponsors and myself, the more valuable I become as a professional bass fisherman.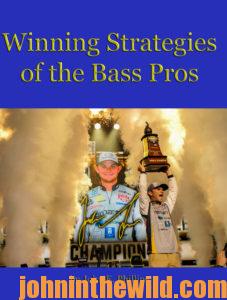 To learn more about bass fishing, check out John E. Phillips' book, "Winning Strategies of the Bass Pros," at https://amzn.to/2XJrz3k, available in Kindle and print. Click here for Audible link. You may have to copy and paste this click into your browser. (When you click on this book, notice on the left where Amazon says you can read 10% of the book for free and hear 10% of the book for free).
Tomorrow: Dustin Connell Explains How Professional Anglers Get Sponsors