Editor's Note: Dustin Connell was raised in Clanton, Alabama, and today lives in Deatsville, Ala., on the banks of Lake Jordan. I first met Dustin when he just had won his third Angler of the Year title on the fledgling University of Alabama Bass Fishing Team. He was Angler-of-the-Year there from 2010 until 2012, and after he graduated with degrees in business and marketing, he more or less fell off the radar of most bass fishermen. But on February 27, 2021, while fishing Lake Eufaula, Connell won the Red Crest Tournament and was declared the World's Champion of Bass Fishing on Major League Fishing (MLF) (https://majorleaguefishing.com/). I wanted to know the back story of how Connell survived and thrived between graduating from Alabama to becoming a world champion bass fisherman on MLF.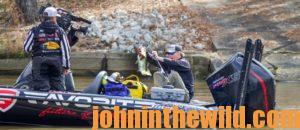 Sponsors come to all the tournaments, and today, sponsors are even going to high school and college fishing tournaments to scout. One of the things I've learned in my business courses at the University of Alabama is the importance of networking and getting to know people who may be able to help you in the future. While in school, you need to get to know people, their names and the companies they work for because they can be a tremendous help to you as a professional fisherman. Sponsors are looking for clean-cut guys who are not only enthusiastic about what they do but who also will relate to the media as a whole. They may watch an angler from high school all the way through college and may sponsor them with their equipment or their equipment at a reduced price and see how well they can work in the fishing industry. Now, the relationship doesn't stop there. I've had sponsors approach me after my fishing tournaments in college, and one thing I know is that these sponsors are searching for fishermen who do well in every tournament. Consistency is far-more important than any check you get at a tournament. When you're using your sponsor's equipment during a competition and win, you're proving the legitimacy of a product. Luckily, I've been able to stay as consistent while being a pro bass fisherman as I've been when fishing in college.
At one point, NetBait (https://americanbaitworks.com/pages/netbait) was looking for a young fisherman who could help promote its brand and saw that I had had two successful years of tournament fishing. We had gotten to know each other long before they decided to sponsor me, and I am proud to say that my sponsors now also include Favorite Fishing (Rods) (https://favoriteusa.com/), Seaguar lines (https://seaguar.com/) and Googan Baits (https://googanbaits.com/).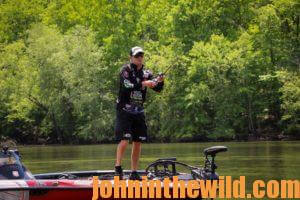 Lowrance has also been a sponsor of mine for 5 years. Since I've been with Lowrance for that long, I really understand how to use each of the screens on their depth finders. I've used the C-MAPS that come with the Lowrance units often to see an aerial view of the map of the lake I'll be fishing, and the different water depths by overlaying a topographical map, which allows me to find those little underwater drop-offs, ditches, humps and unusual bottom features that often hold bass. The GPS receiver that's built into my depth finder also enables me to drop pins (mark waypoints) for places or structure where I want to fish.
For example, to win the Major League Fishing Championship Red Crest Tournament in February of 2021, I marked 20 to 25 underwater brush piles holding bass that I wanted to fish during the tournament. When the tournament began, for all five days during the tournament, I fished all of those brush piles. I also was able to highlight the one or two brush piles where I could catch either one or two bass off of them every day. These brush piles were replenishing themselves with bass overnight.
One of the questions I've always been asked at seminars and tournaments is, "What advice will you give to a young fisherman who wants to become a professional fisherman some day and earn his living doing with what you're doing now?"
I'll respond by saying, "Keep on grinding. Go fishing when you feel good, when you don't feel good, when you have good weather, and when the weather's horrible. Learn to fish every different technique and lure that you possibly can fish. Try to fish as many types of lakes as you can fish each year."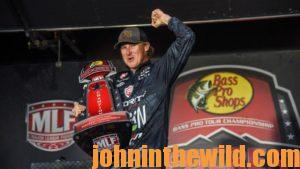 I think I've proven that fishing on a collegiate circuit can help you speed-up the learning curve that you need to have when you become a regular on a professional bass-fishing circuit. At the collegiate circuit, you can meet a potential sponsor, and you can take courses in college that will help you learn the business of fishing, promoting and branding. The more you learn in college and the more you practice what you learn in college from the courses you take and the tournaments you fish, the quicker you'll be able to achieve your goal to become a bass pro fisherman. Even though I believe it's an old cliché, it's important to spend as much time as possible practicing and being on the water learning how to bass fish. At every tournament, try to meet and get to know all the sponsors present. As soon as you can, begin posting videos on your Facebook page about how you fish, and how you win. And, don't forget to build your digital photography file that shows you using products and catching bass.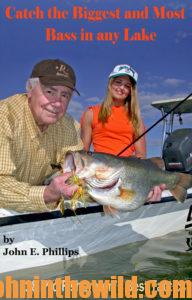 To learn more about bass fishing, check out John E. Phillip's book, "Catch the Biggest and the Most Bass in Any Lake," at http://amzn.to/Xd7qez, available in Kindle and print versions, and
Click here for the Audible link. You may have to copy and paste this click into your browser. (When you click on this book, notice on the left where Amazon says you can read 10% of the book for free and hear 10% for free).