John's Note: Eddie Salter began hunting at the age of 8 near his home in Evergreen, Alabama. After learning turkey-hunting techniques from his father and grandfather, Eddie called in and harvested his first gobbler at the age of 10. In 1981, Salter began participating in competitive turkey calling and amassed an impressive list of state, regional and national titles. Salter, who was named one of the top-10 sportsmen in the U.S. in 1986 and 1989, is recognized as one of the country's leading authorities on turkey hunting and has appeared on TV numerous times as well as in hunting videos and television commercials and been featured in outdoor magazine articles and radio interviews.
I never forgot a gobbler I took almost 30-years ago.
My buddy and I had been hunting this bird that I called Crooked Toe, off and on for a week. I called him Crooked Toe because he had one big toe that was crooked. I couldn't make that gobbler do anything, since he always had hens with him. I finally bagged that turkey because the hen came in to where I was, and when he followed the hen, I got him.
I killed Crooked Toe on a Tuesday morning, and on Wednesday night, my friend called and said, "Eddie, you won't believe what I just did! I finally killed that ole Crooked Toe turkey we've been hunting so hard. Can you believe that he's only a 2-year-old bird?"
I said to my friend, "Well, why don't you stop by my house, and I'll show you that same 2-year-old bird you're discussing." The bird I'd killed Tuesday morning had 1-1/2-inch spurs, weighed 20 pounds and had a 12-inch beard, which for my home state of Alabama was a big bird. My friend replied, "That can't be Crooked Toe because this morning I shot the bird we'd been hunting almost every day this week."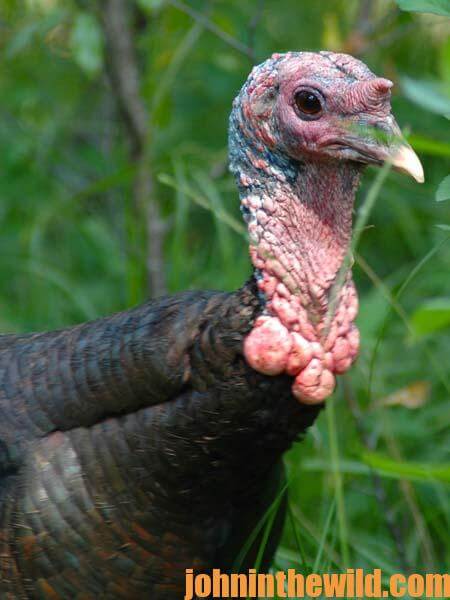 Eventually my friend and I realized that although we'd been hunting the turkey almost all week and never heard another bird gobble in the woods, after I killed Crooked Toe on Tuesday, another bird already had taken his spot. Apparently, this 2-year-old had been living in the same woods with the Crooked Toe Tom that I'd killed. When I took that dominant bird out of the area, the 2-year-old tom immediately took the old bird's place the next day. From the Crooked Toe Tom, I mainly learned that just because you killed one turkey in a certain hunting area didn't mean that another turkey wouldn't be there the next day in the same spot where you'd taken your turkey.
To get John's newest book, "The Turkey Gobbler Getter Manual," for free, click here.
To learn more about turkey hunting from the masters, get these Kindle eBooks and print books by John E. Phillips, including: "The Turkey Hunter's Bible (available as an eBook or in paperback)," "PhD Gobblers: How to Hunt the Smartest Turkeys in the World," "Turkey Hunting Tactics," "How to Hunt Turkeys with World Champion Preston Pittman," "The 10 Sins of Turkey Hunting with Preston Pittman" and "Outdoor Life's Complete Turkey Hunting." Click here to get these books.
Next: Taking the Pine Plantation PhD Gobbler with Eddie Salter
EXPLORE MORE: you'll love these stories from John too