Editor's Note: After the early days of hunting turkeys in the 1970s, listening to audio tapes on a cassette recorder was the way most turkey hunters learned how to call wild turkeys. One of the main reasons was due to cassette tape recorders being portable. Many cars then had cassette tape players in their dashboards. However, audio devices have improved so much since then that now with an audio book like my Audible "Outdoor Life's Complete Turkey Hunting," available at https://www.amazon.com/gp/product/B09Z5JHY42/ref=dbs_a_def_rwt_hsch_vapi_taud_p3_i4,
you can learn to call wild turkeys on your cell phone, your computer or your tablet. I believe that hearing an expert call wild turkeys and then imitating the sounds he makes is still one of the best ways to learn to call wild turkeys.
Not until I went to college in the mid-1960s had I ever heard a wild turkey in the woods. I started hunting turkeys then before much restocking took place in my home state of Alabama, before the National Wild Turkey Federation (NWTF) was started in 1973 and prior to my knowing anyone who'd ever called in a wild turkey. However, because I went to college in west/central Alabama at the University of West Alabama in Livingston, most of the young men I attended school with were from south Alabama and not only knew how to call wild turkeys but also had hunted them and perhaps had bagged several of them. Certain areas of south Alabama never had had a closed turkey season.
In the 1970s, well known call makers made turkey-calling cassette tapes that a would-be turkey hunter could listen to and learn how to call turkeys. I bought a Ben Rodgers Lee "How to Call Turkeys" tape. Lee, of Coffeeville, Alabama, at that time had won five, World Turkey Calling Championships and had the reputation as being the best turkey caller in the nation. I listened to Ben's tape at home. My wife finally ran me out of the house, once she got enough of clucking and yelping. So, I listened to that tape any time I was in my car. Although I couldn't use any calls I had to hold in my hand while driving, I tried to learn to use a mouth diaphragm call.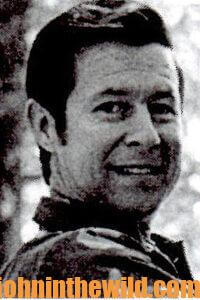 Then in the 1980s, when turkey-hunting information and turkey-calling tapes still were hard to find, I recorded "Outdoor Life's Complete Turkey Hunting," tape as a companion to my book, "Outdoor Life's Complete Turkey Hunting." Since many people didn't know or never had heard wild turkeys calls, I asked one of the best-known turkey researchers, biologist Lovett Williams, who actually had recorded about all of the known sounds that turkeys made at that time, to be a part of the tape, that's now an Audible book. I also asked Rob Keck, who for many years was the Executive Director of the National Wild Turkey Federation and a world champion turkey caller, to duplicate the sounds of wild turkeys on various kinds of turkey calls for the Audible book.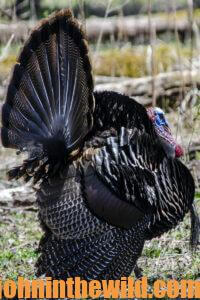 John E. Phillips: Lovett, tell us the importance of turkey calling as it relates to turkey hunting.
Lovett Williams: The wild turkey is an extremely wary bird and very elusive and difficult to stalk. He is almost impossible to sneak up on. Turkeys are fairly-social birds, and they will approach the sounds made by other turkeys. Because of this, imitated turkey sounds have been introduced as a hunting strategy. There are more than 28 calls made by the wild turkey, but only about seven to eight of these calls are used in hunting the wild turkey. There are many different ways to make the calls that the turkey makes, and many instruments that can be used to duplicate these calls. I like to use the wing bone call, which is probably the oldest turkey yelper.
Phillips: The first item to teach a new turkey hunter is gun safety. Rob, what are some of the safety rules of hunting the wild turkey and the importance of conservation of the wild turkey?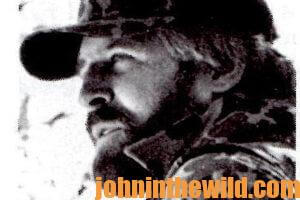 Rob Keck: The gobble of the wild turkey is being heard today where it hasn't been heard in perhaps 100 years. This spring about seven times more turkeys will be taken than there were eastern wild turkeys living 60 years ago. The return of the wild turkey is one of the greatest conservation marvels of this century. Its restoration didn't happen by accident. Wildlife agencies, conservationists and Mother Nature were the real keys. We, as turkey hunters, have an obligation to make turkey hunting safe as possible. A safe hunter is defensive hunter. He doesn't put himself in a situation that will draw fire, i.e., moving and calling in the presence of another hunter.
You'll be able to hear 10% for free of the "Outdoor Life's Complete Turkey Hunting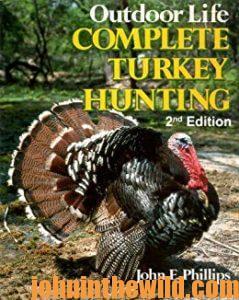 " audible book at https://www.amazon.com/gp/product/B09Z5JHY42/ref=dbs_a_def_rwt_hsch_vapi_taud_p3_i4. On the right side of the page and below the offer for a free Audible trail, you can click on Buy the Audible Book. If you have any questions, please email me at [email protected]. You also can buy the Kindle version of the book at https://www.amazon.com/gp/product/B00IXXJWOQ/ref=dbs_a_def_rwt_hsch_vapi_taft_p1_i4 and the print version of the book at https://www.amazon.com/gp/product/1720096821/ref=dbs_a_def_rwt_hsch_vapi_taft_p7_i7. You may have to copy and paste these links into your browser.
Tomorrow: The Language of the Wild Turkey