Editor's Note: 31-year old Jason Cook lives in Lebanon, Kansas, 9 miles west of Kansas City. He's been hunting turkeys since he was 6-years old and started guiding hunters to deer when he was 16. He's the owner of Land of Giants (https://huntlandofgiants.com/about/) and leases 30,000+ acres of prime deer-hunting land with some 200" bucks. He also guides duck hunters in Kansas and Canada. "My goal always has been not to be a typical outfitter," Cook explains. "I want to run my guiding business completely different from how all other guides do."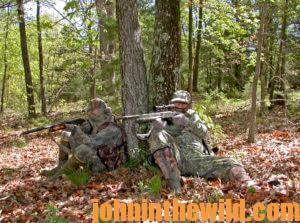 "I started guiding for turkeys when I was 16," Jason Cook recalls. "I loved turkey hunting so much that I wanted to guide for an outfitter in a state other than Kansas. I really couldn't afford to go out-of-state hunting, so I thought that if I guided, I could at least have my expenses paid and possibly make a little bit of money doing something I loved. So, I called several outfitters to see if I could guide for one of them. I knew I'd get to call gobblers and see clients take birds that I called in, while making money. When I called in a gobbler within gun range, whether I squeezed the trigger or my client did, I felt that I'd had a successful hunt."
Cook called several outfitters but found that none of them needed his services as a turkey guide. Finally, one outfitter in Hopkinsville, Kentucky, said, "Oh, yeah, Jason, I've been waiting on you." Cook explained to the outfitter that they never had met each other. Still, Mr. J said, "Yeah, Jason. You've guided me for years." I explained that I was only 16 and Mr. J said, 'I don't buy that Jason. Pack up your stuff, and come on here."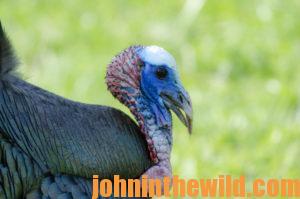 When Cook arrived at Mr. J's front door at 2:00 am one day, Mr. J opened the door and asked, "Can I help you?" Cook smiled and answered, "I'm Jason." Mr. J quickly said, "I'm sorry I've made a mistake. You're not the Jason I thought you were." In his mind, Cook could see a long drive home with no money in his pockets. So, he said, "Well, crap, you've already got me up here." Finally, Mr. J said, "Okay, I'll try you out."
Mr. J told Cook he had two doctors coming in to turkey hunt. But when Cook woke up, rain was coming down in sheets. Typically, at home, in Kansas, Cook would've rolled over and gone back to sleep because the weather was so bad. However, his clients were ready to go with their rain suits on, enthusiastic and excited about turkey hunting.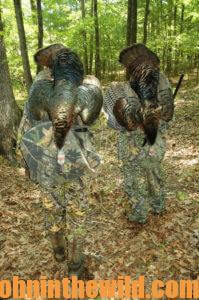 During the first 15 minutes of the hunt, Cook found two gobbling turkeys. Both doctors took a bird. The outfitter was pleased, and Cook got one of the biggest tips he'd ever received and said, "That tip blew my mind. I'd never seen that much money in one place at one time. The outfitter was very pleased by that performance. I thought to myself, 'I've never in my life made this much money in one day and seen two hunters take turkeys.' I really got excited about guiding."
To learn more about turkey hunting, check out John E. Phillips's book, "The Turkey Hunting Guides' Bible," at https://www.amazon.com/gp/product/B01ITWYY2K/ref=dbs_a_def_rwt_hsch_vapi_taft_p2_i11and available in Kindle, print and Audible versions. You may have to cut and paste this link into your browser. (When you click on this book, notice on the left where Amazon says you can read 10% of the books for free and hear 10% for free). To learn more about other turkey books by John E. Phillips, go to www.amazon.com/author/johnephillips.
Tomorrow: Jason Cook Is Addicted to Hunting Turkeys